Luau 7002/7004 at Sandestin
Unit Code: LU700204
Loved it
Reviewed on 2021-09-07 by Kordisha M. , Columbia, SC United States
Overall
Services from rental manager
Cleanliness
Location
Property condition
Absolutely enjoyed my stay. Very spacious and well decorated. Amazing view and close to the beach.
Leave a Review
[2]
AMENITY
king
toilet
tub
twin/ single
GENERAL
Air Conditioning
Clothes Dryer
Elevator
Fitness Room / Equipment
Garage
Heating
Internet
Linens Provided
Living Room
Parking
Towels Provided
Washing Machine
Wifi
Free Wifi
POOL_SPA
Communal Pool
Heated Pool
Hot Tub
On Site Amenities
Community BBQ Grill
Community Pool
Tennis Courts
Exercise Room
Kiddie Pool
Pool Heated Seasonally
Pool or Beach Bar
Playground
Hot Tub/Spa Heated
Linens and Towels Provided
Washer & Dryer in Unit
Pickle Ball
Golf Courses
Parking
Free Amenities Package
Bedding
2 King Beds
1 Queen Sofa Sleeper
1 Twin Sofa Sleeper
Indoor Features
TV in Every Bedroom
Waher/Dryer Combo
Geographic and View
Beach Access Nearby
Gulf View
Lake View
Gulf Side
Short Walk to Beach
5000 S.Sandestin Blvd
Unit #7002/7004
32550
Miramar Beach
,
FL
United States
30° 22' 19.6356" N, 86° 19' 34.9968" W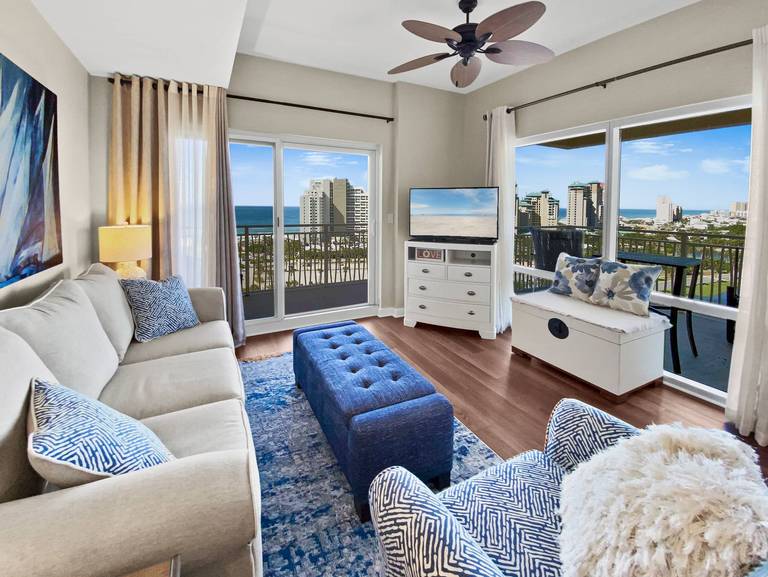 [4]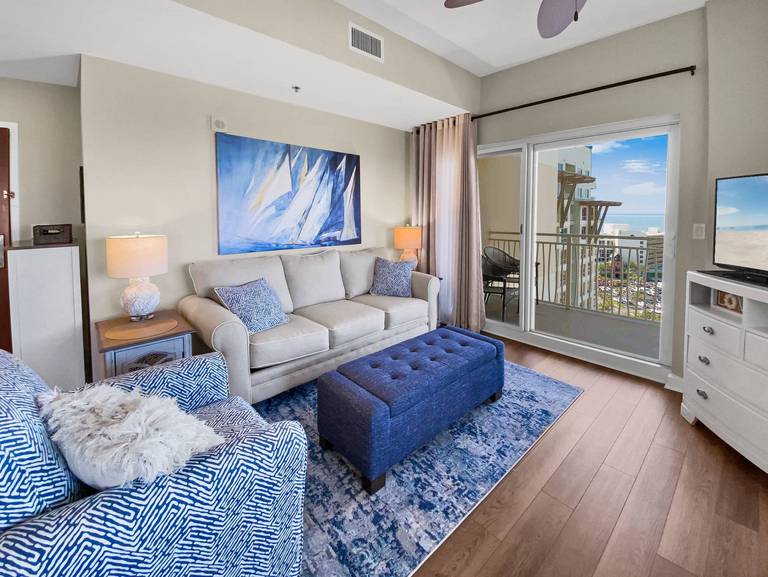 [5]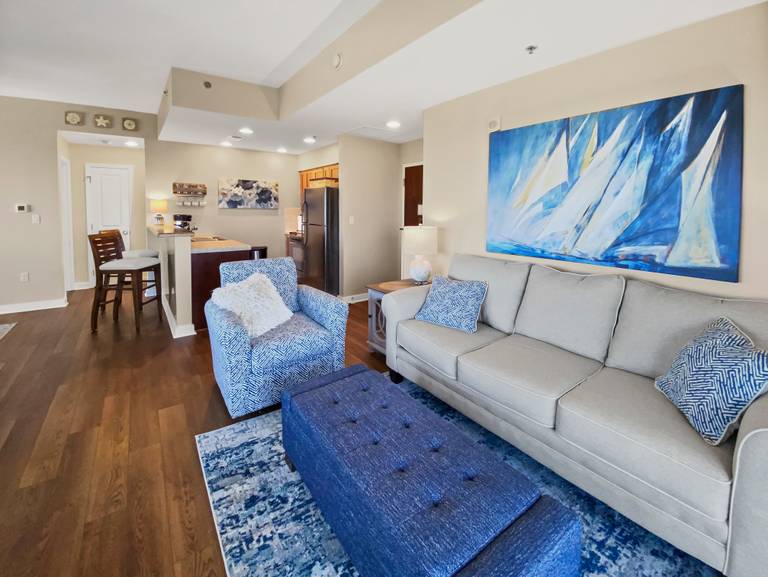 [6]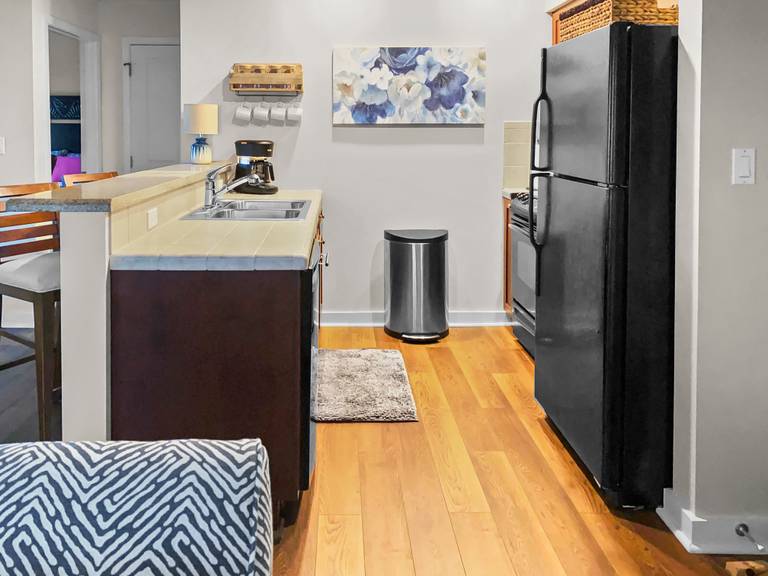 [7]
[8]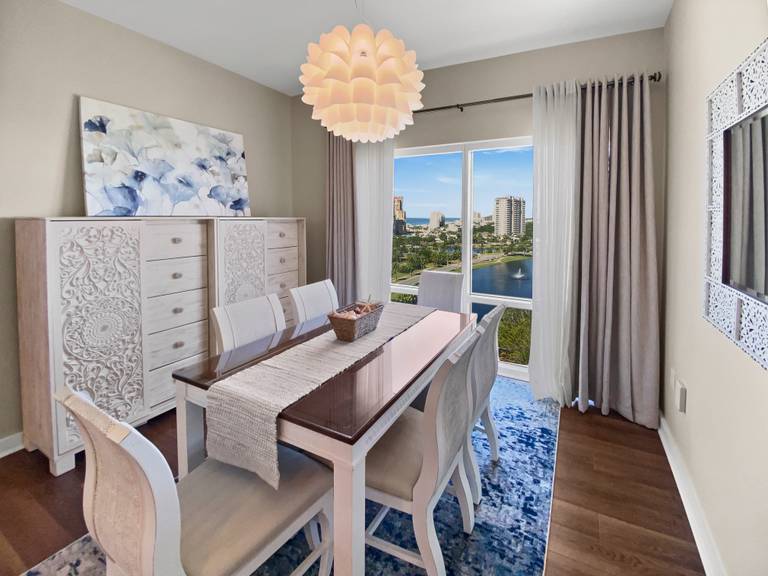 [9]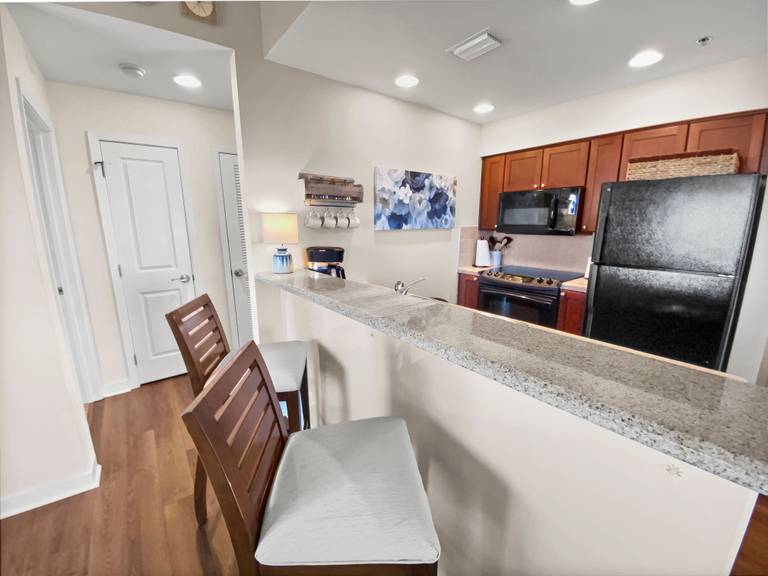 [10]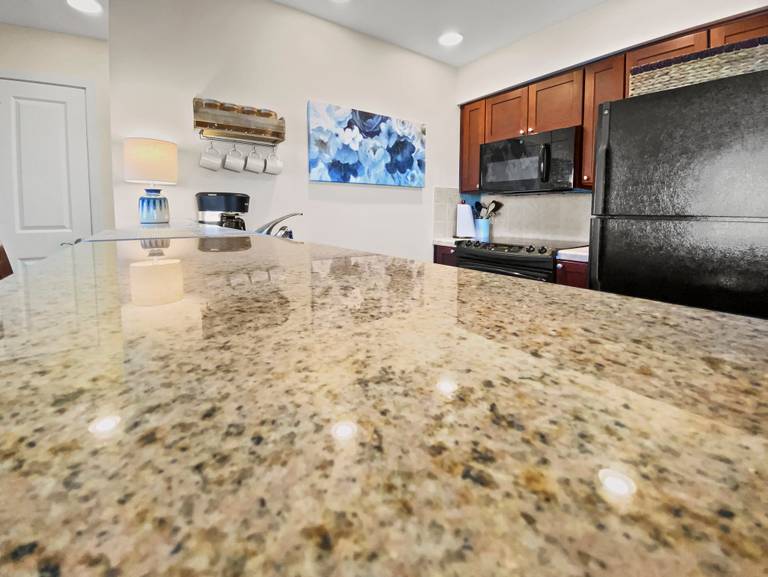 [11]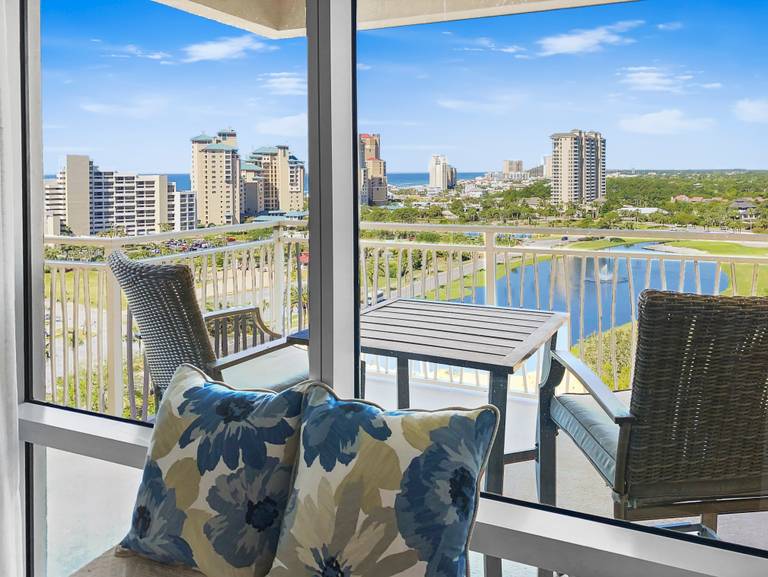 [12]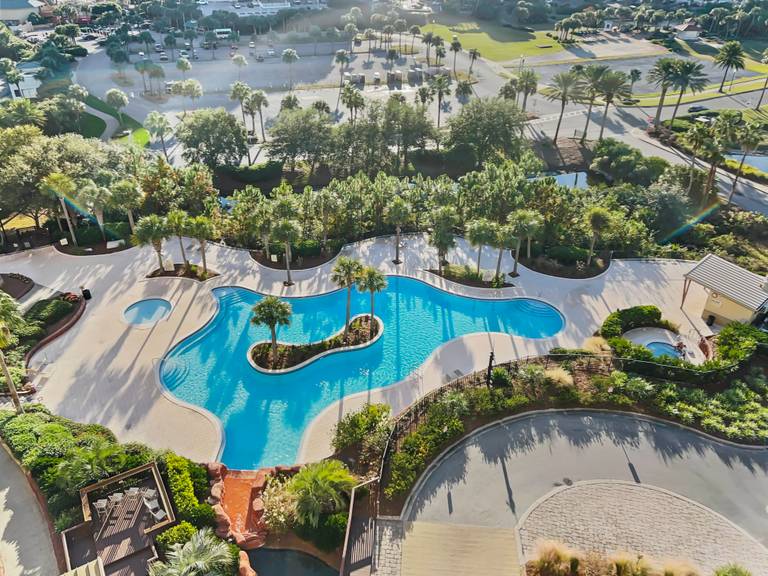 [13]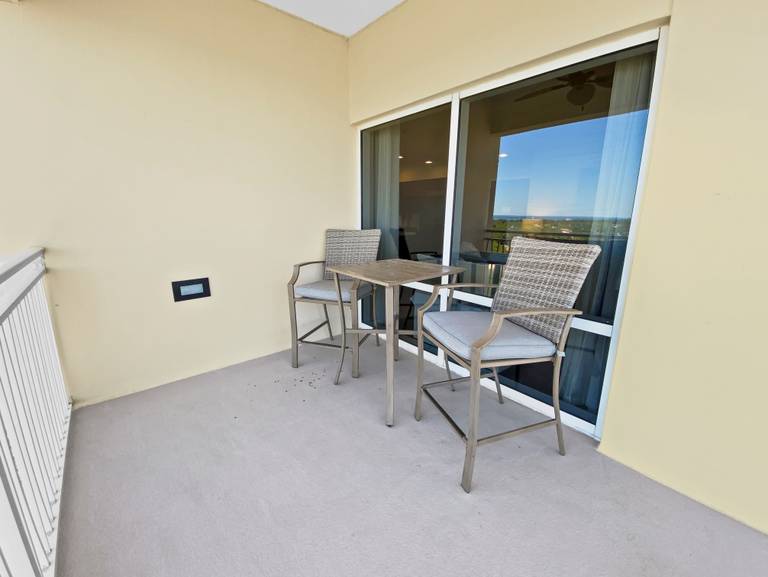 [14]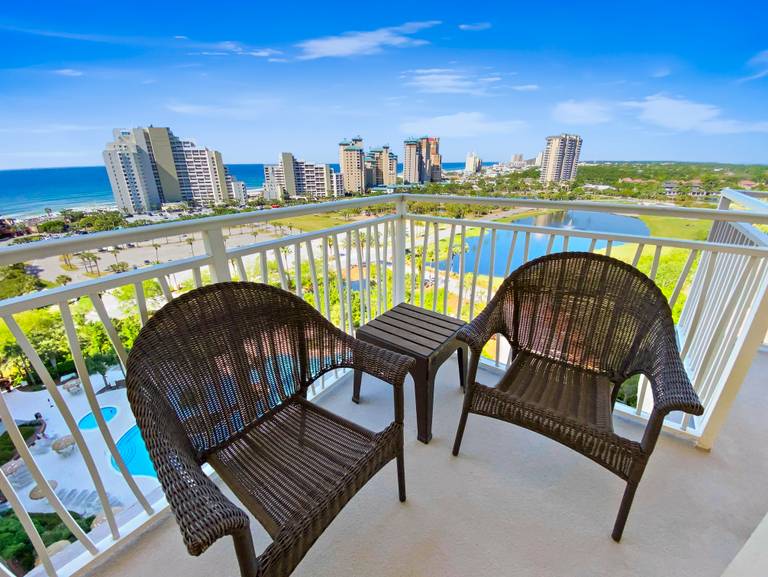 [15]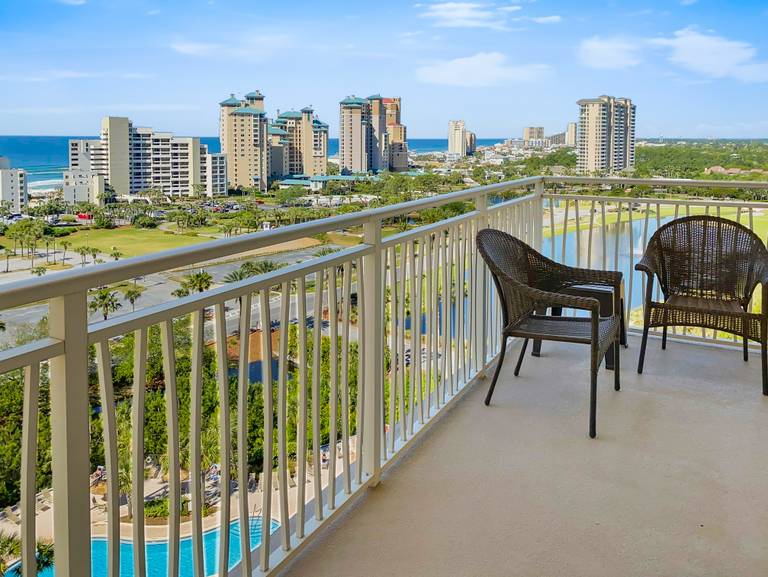 [16]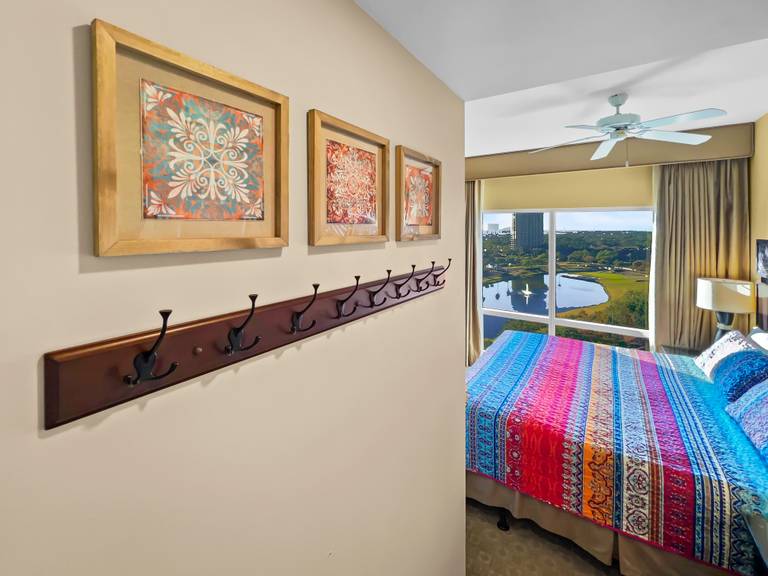 [17]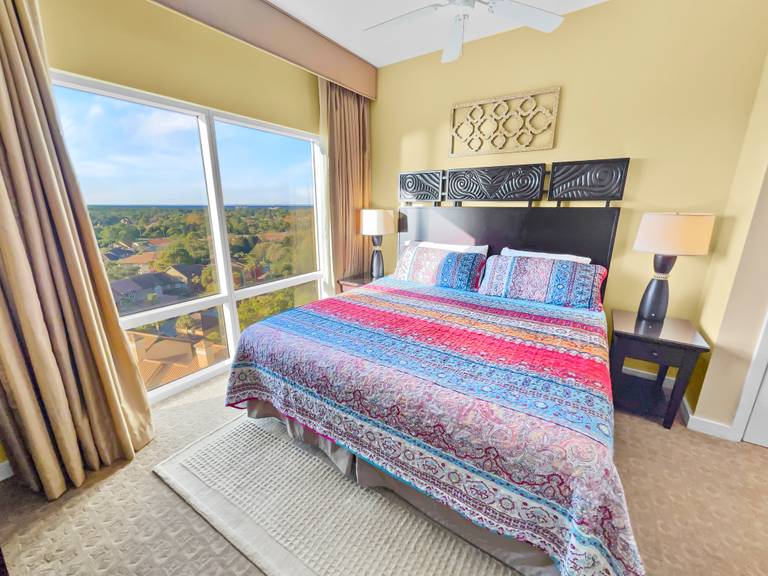 [18]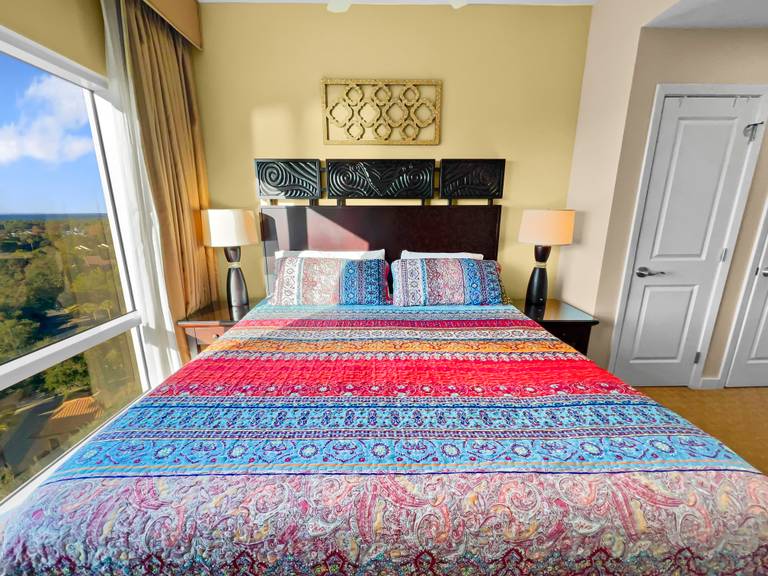 [19]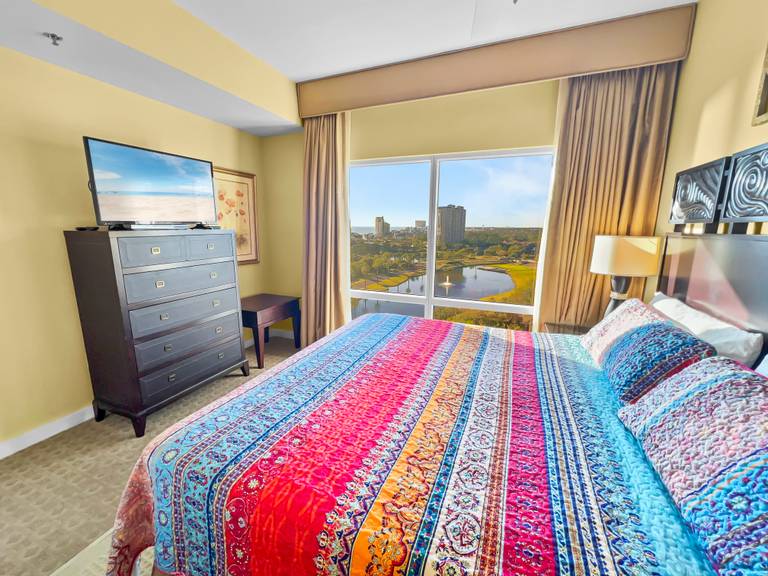 [20]
[21]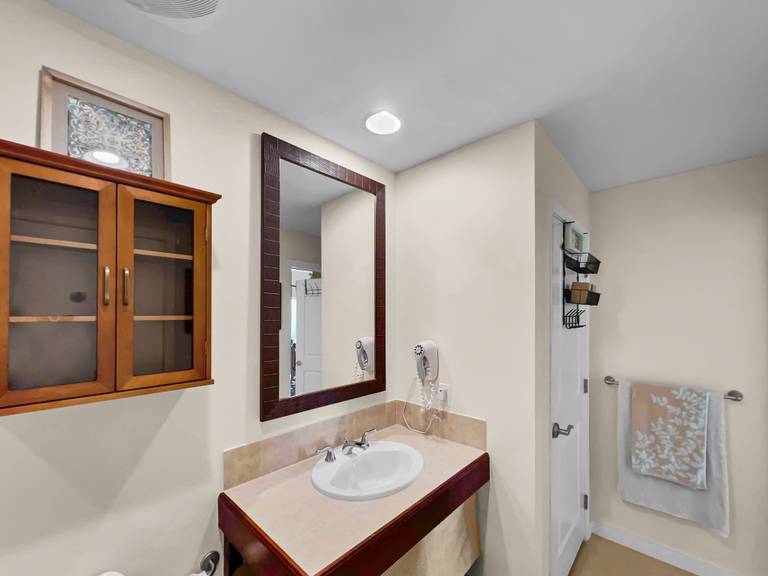 [22]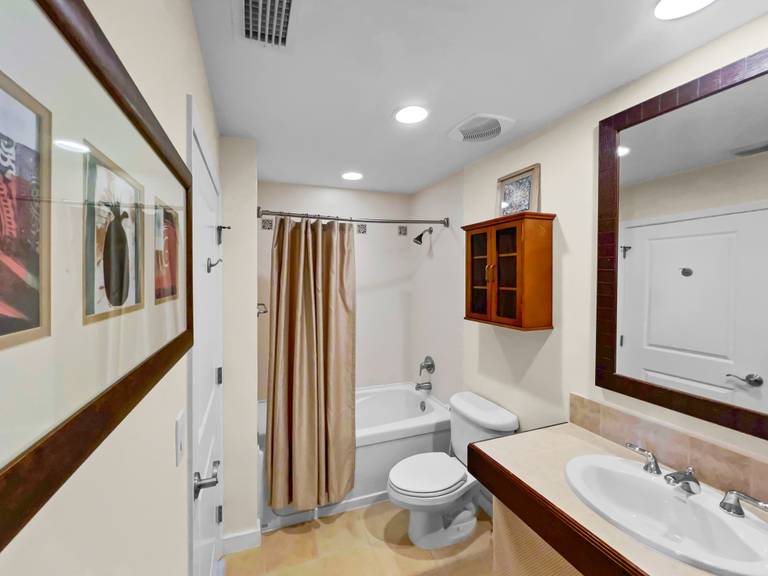 [23]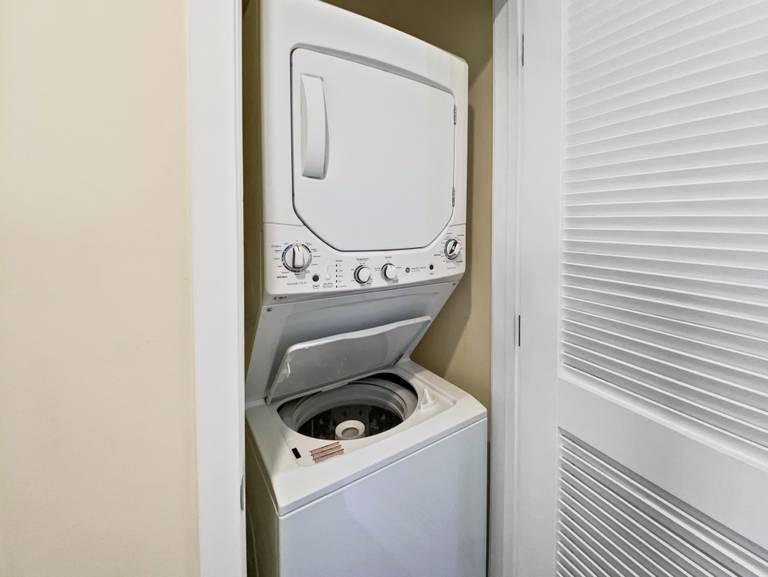 [24]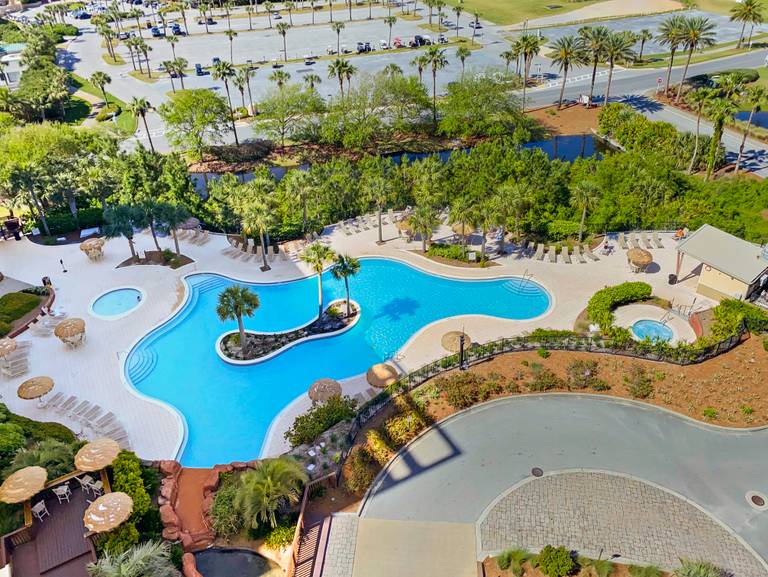 [25]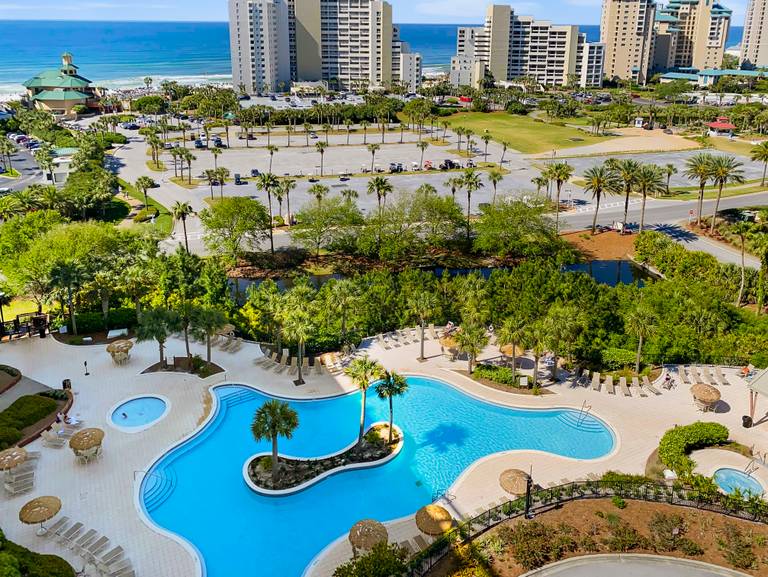 [26]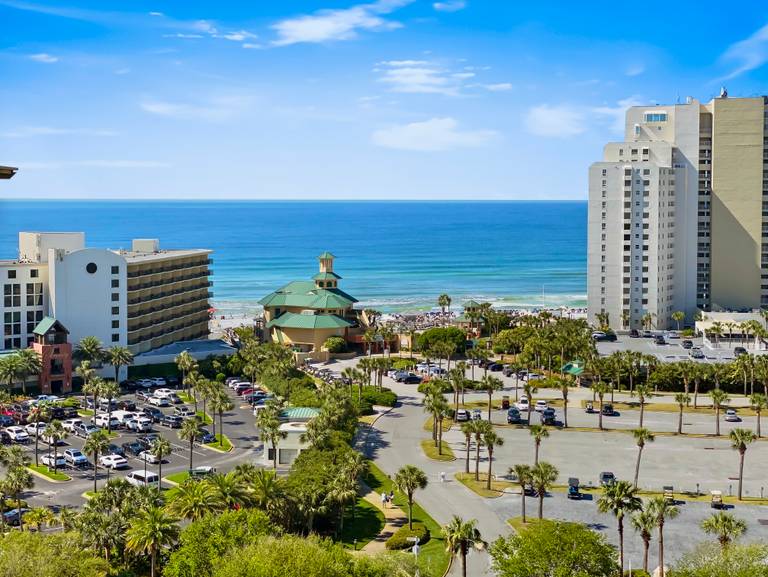 [27]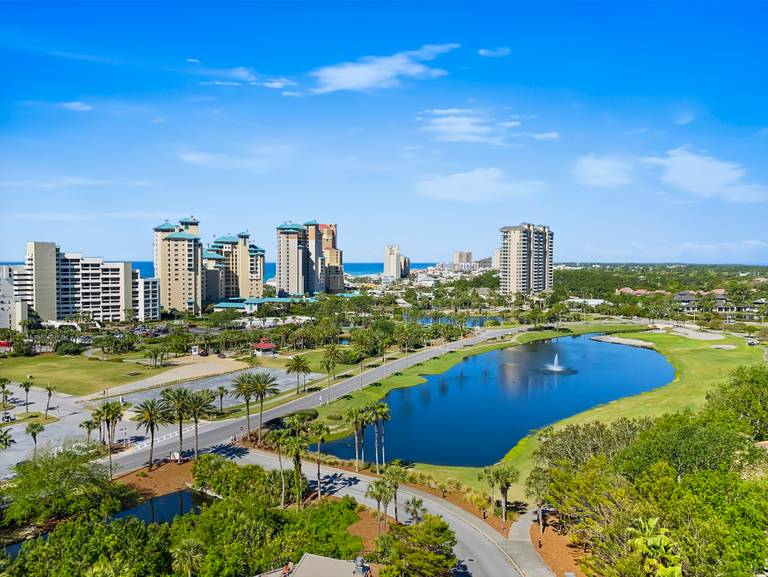 [28]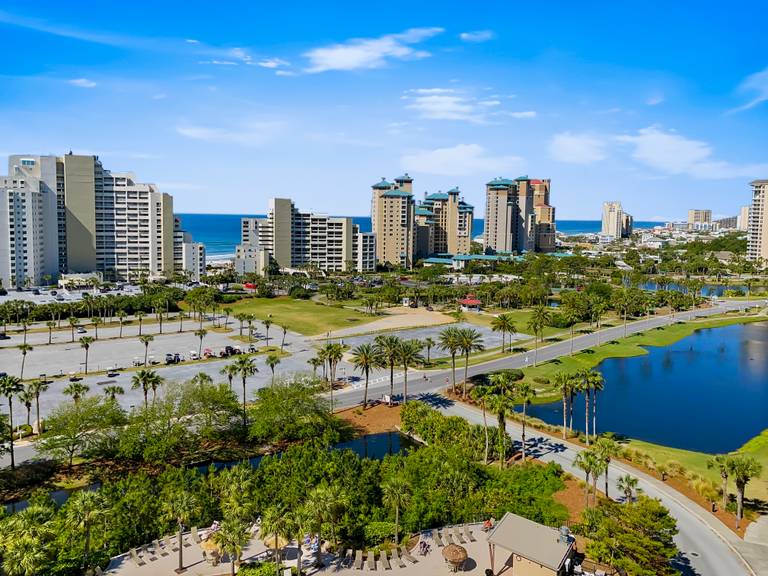 [29]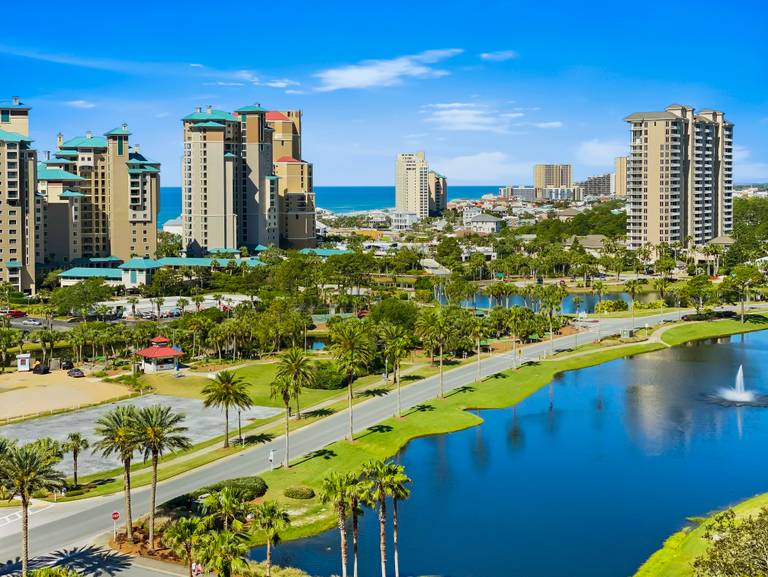 [30]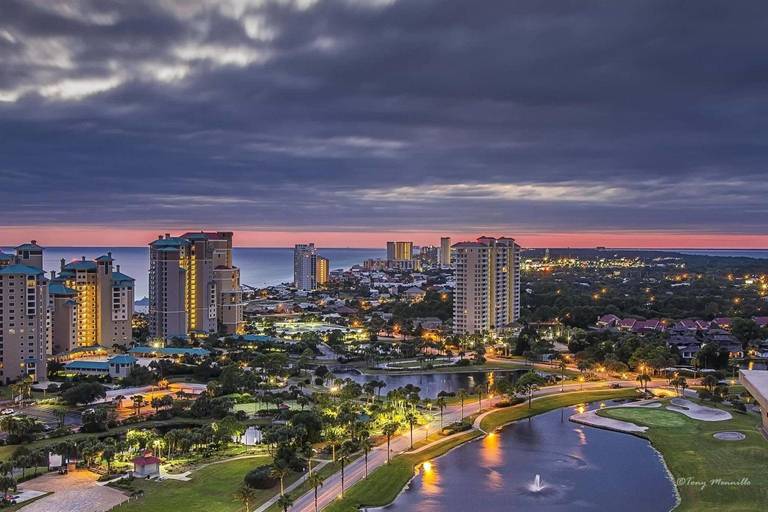 [31]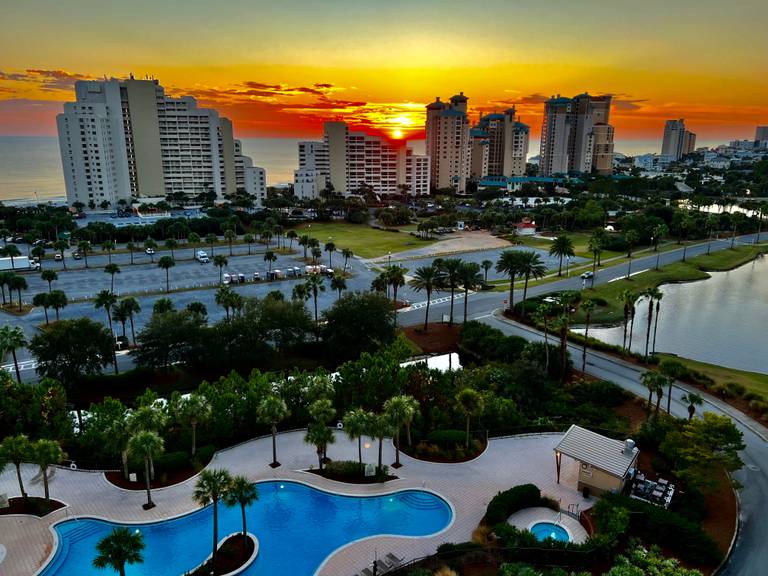 [32]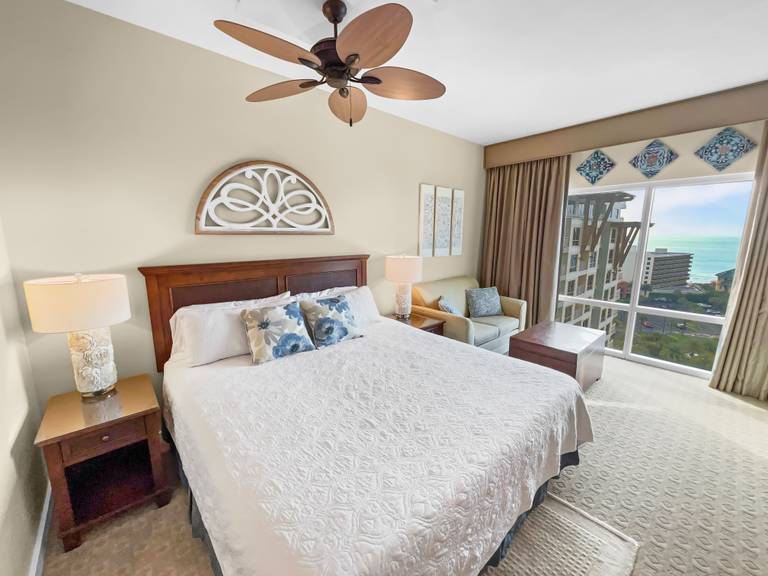 [33]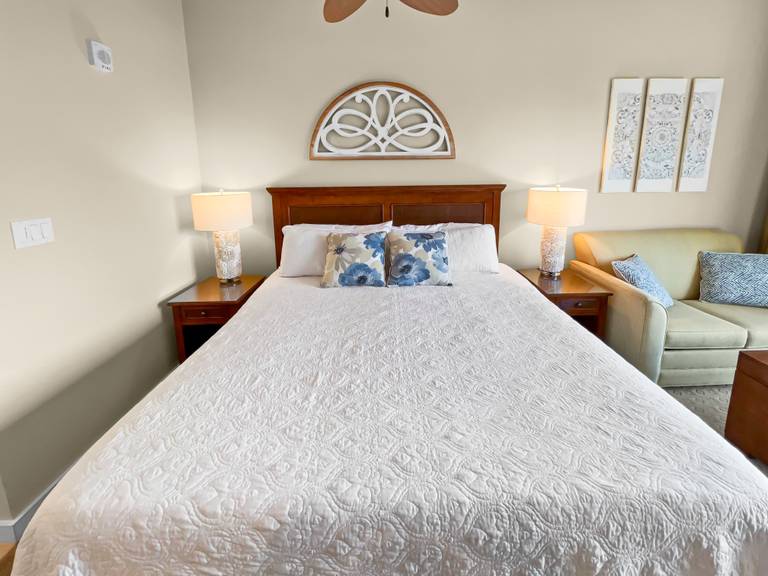 [34]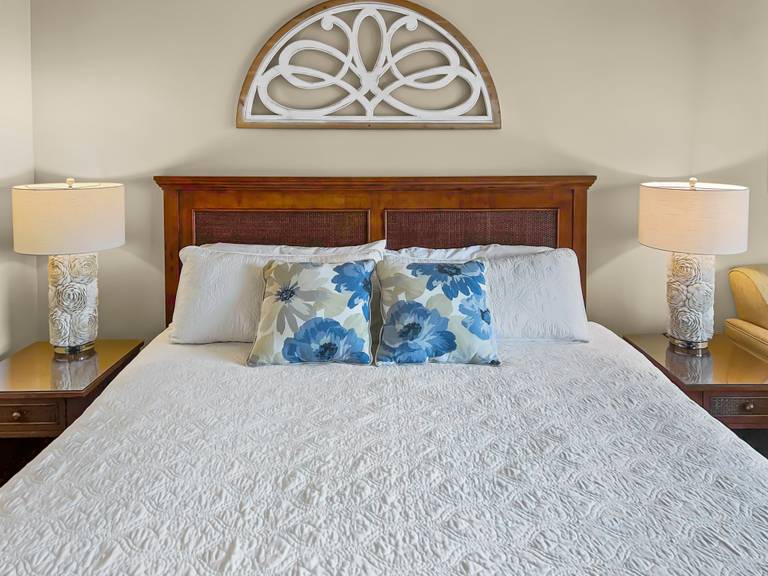 [35]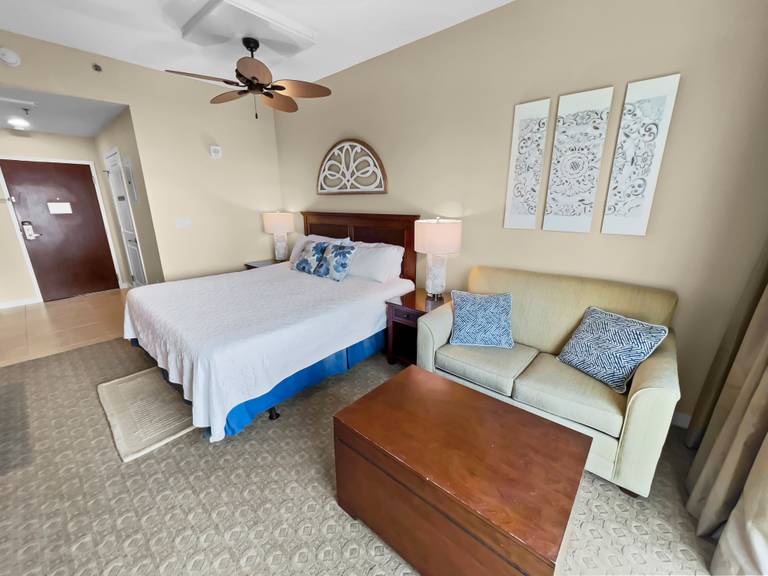 [36]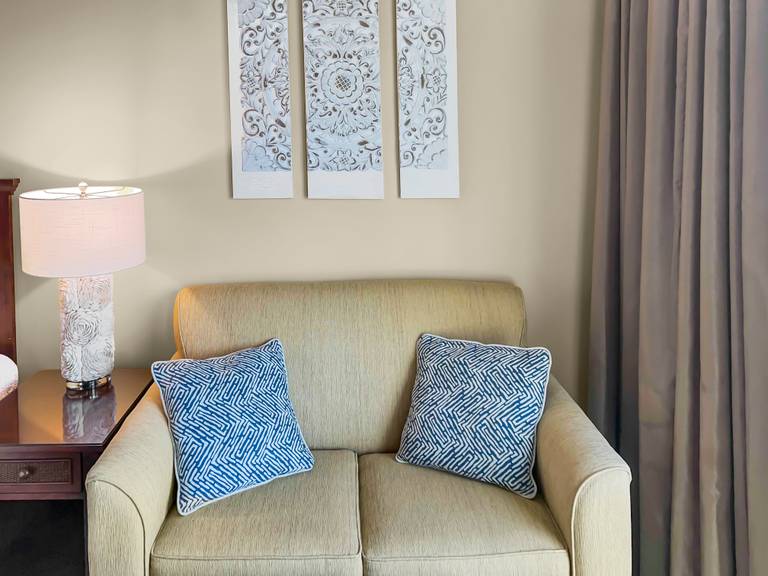 [37]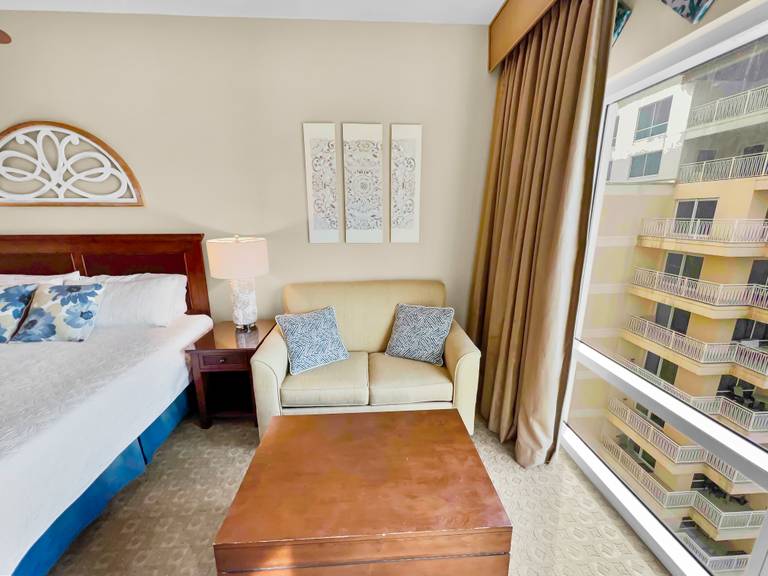 [38]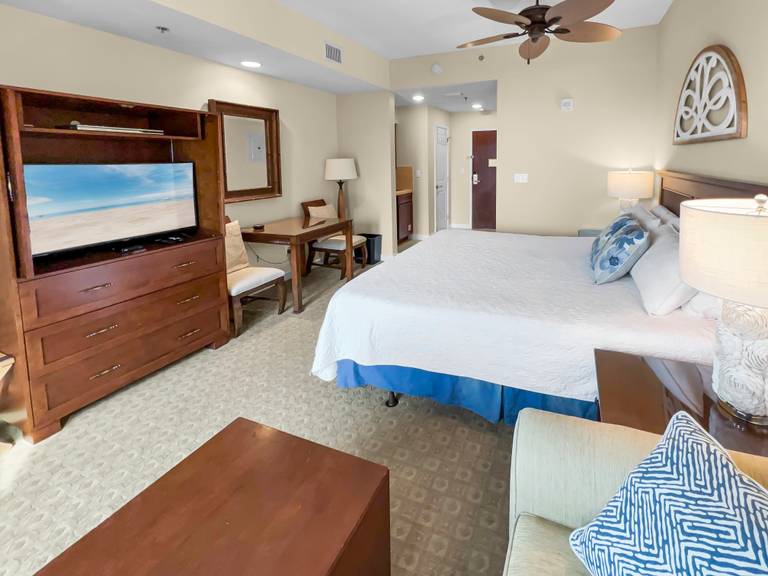 [39]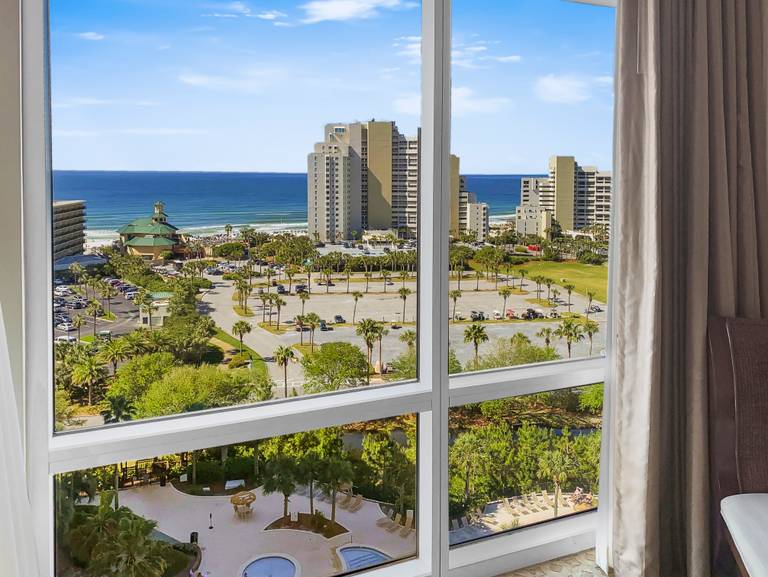 [40]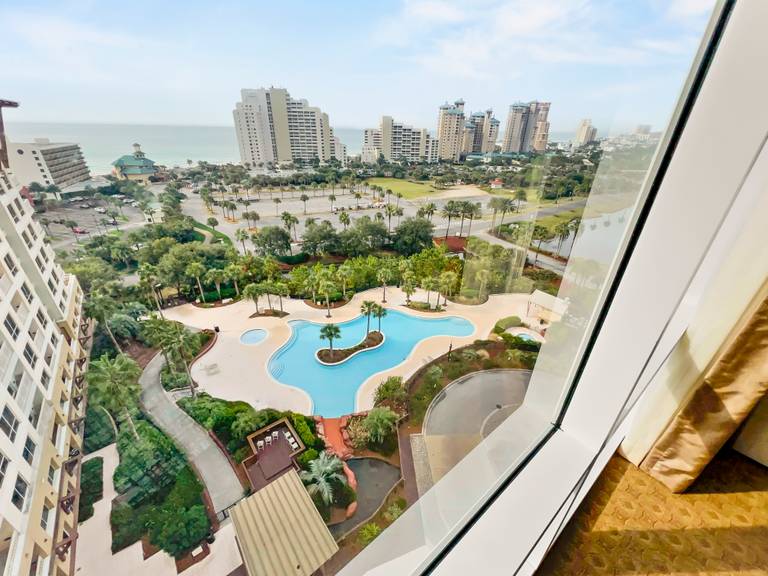 [41]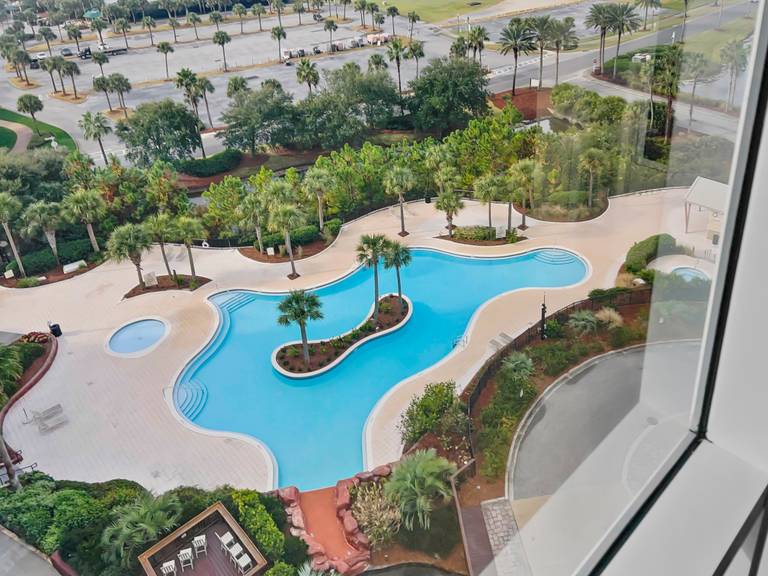 [42]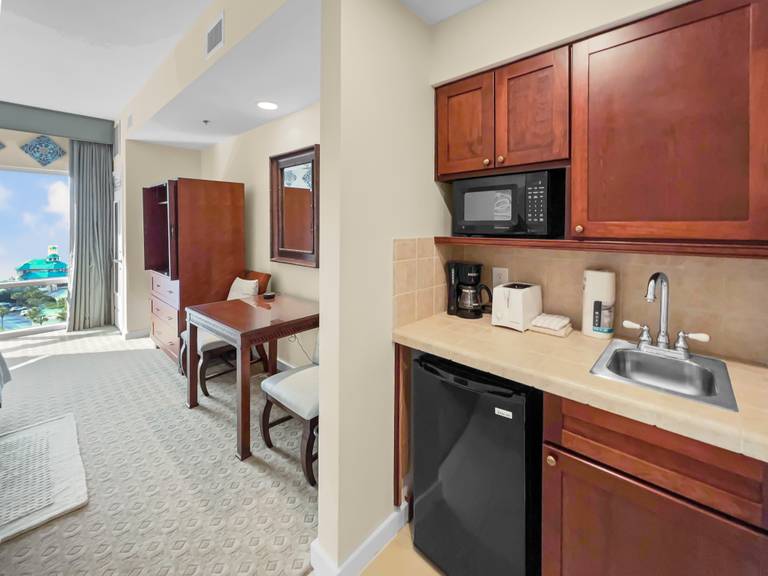 [43]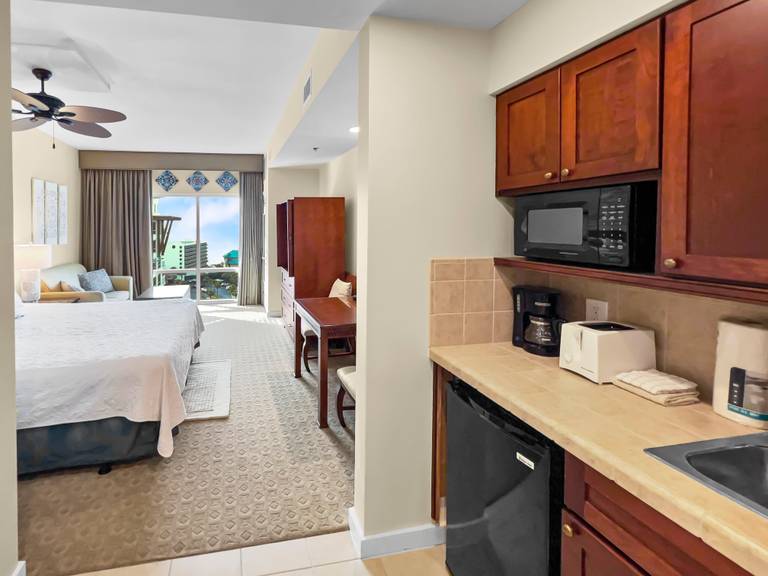 [44]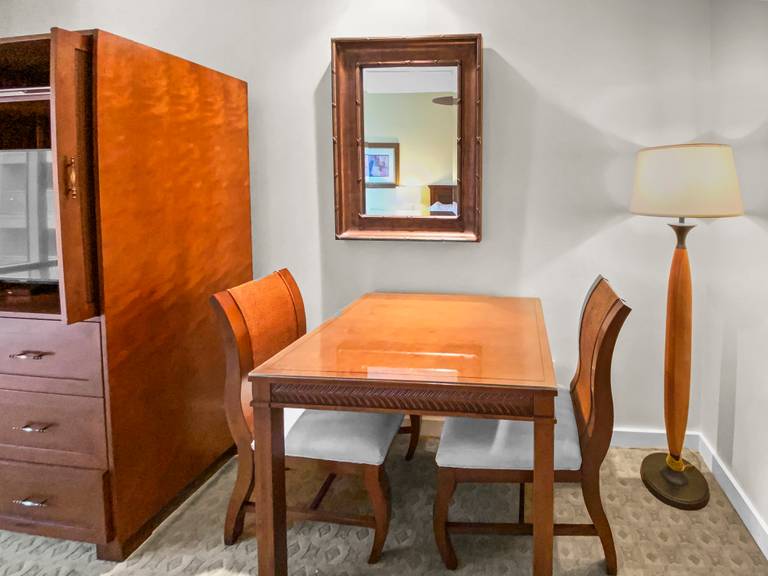 [45]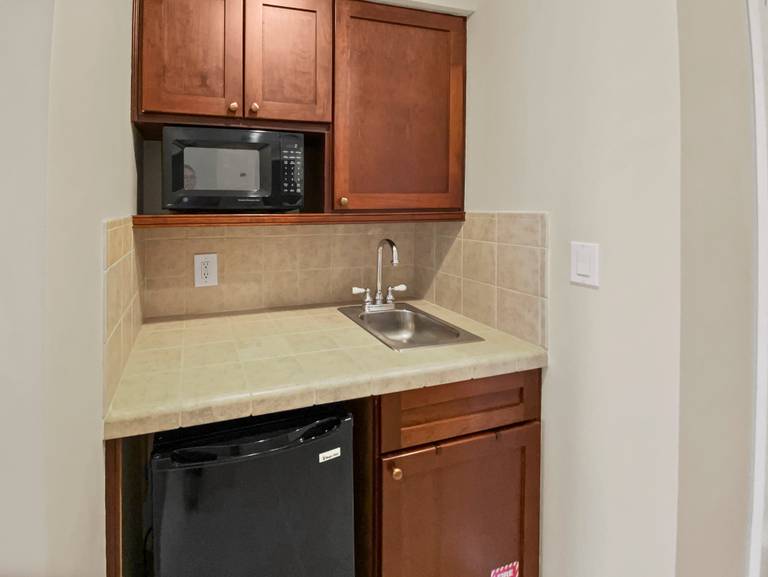 [46]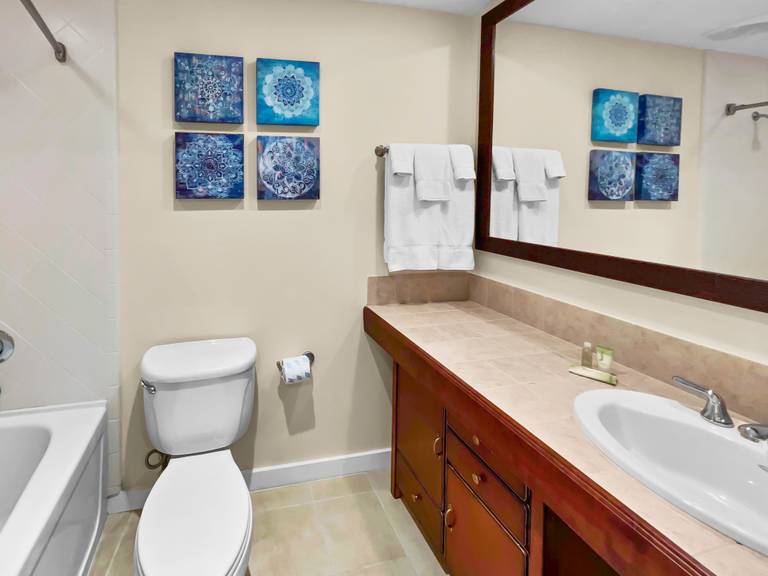 [47]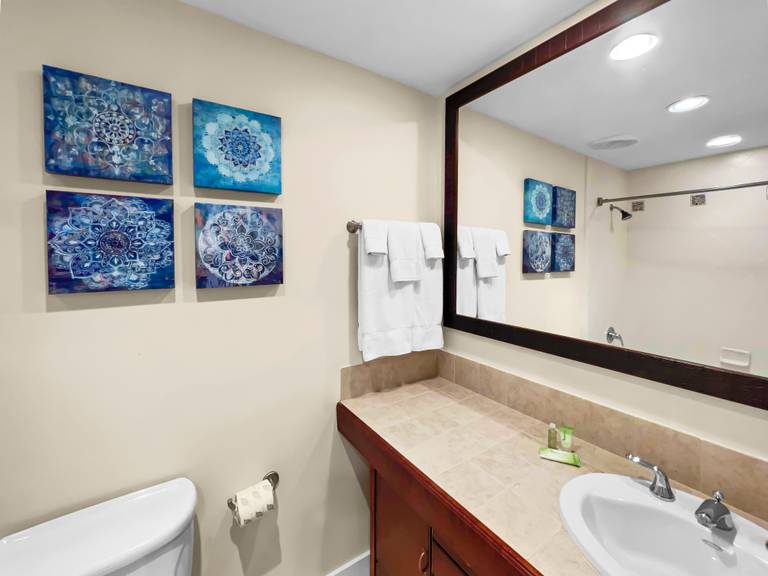 [48]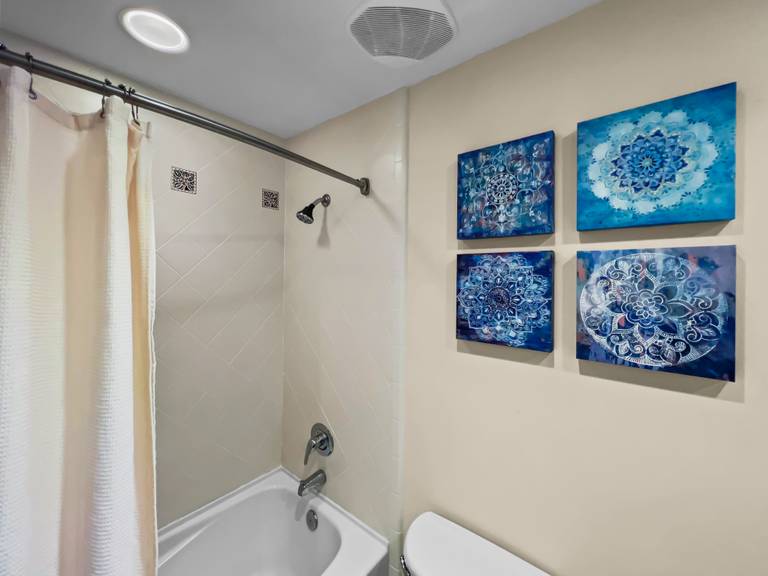 [49]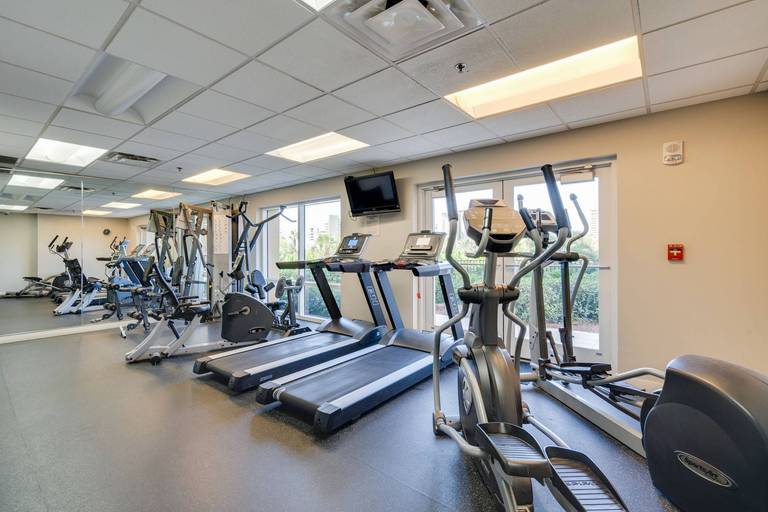 [50]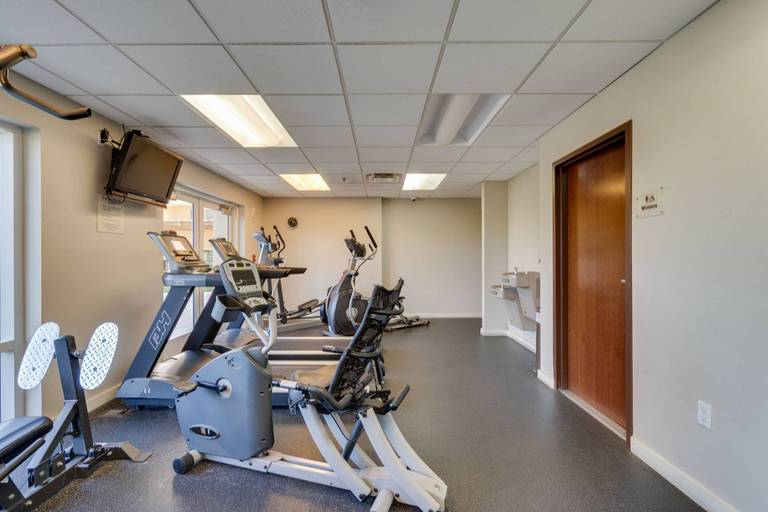 [51]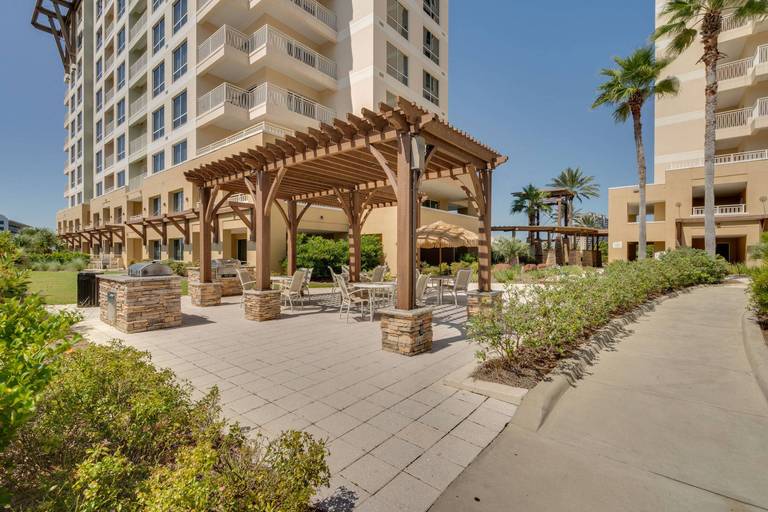 [52]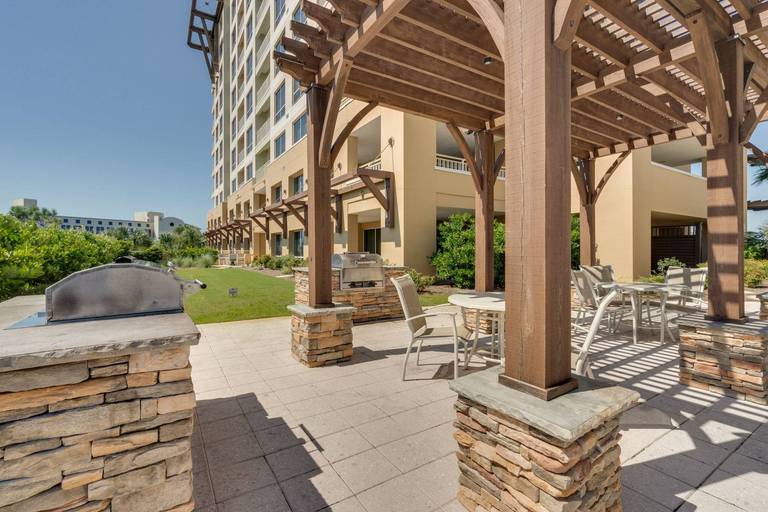 [53]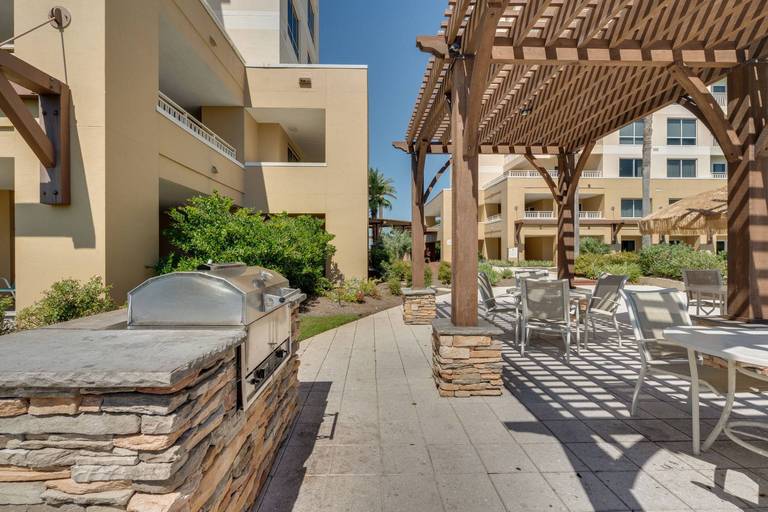 [54]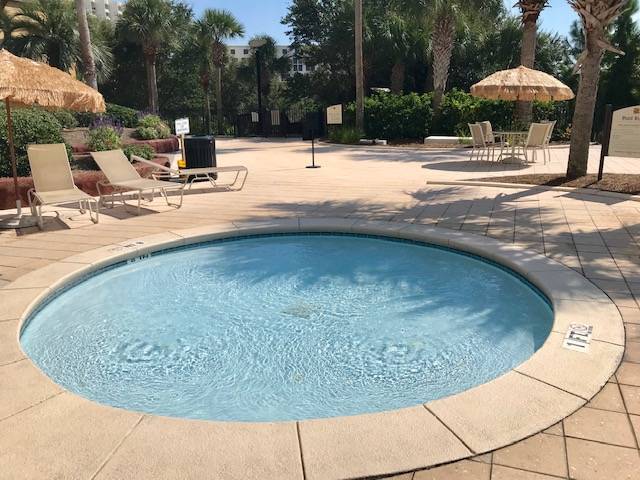 [55]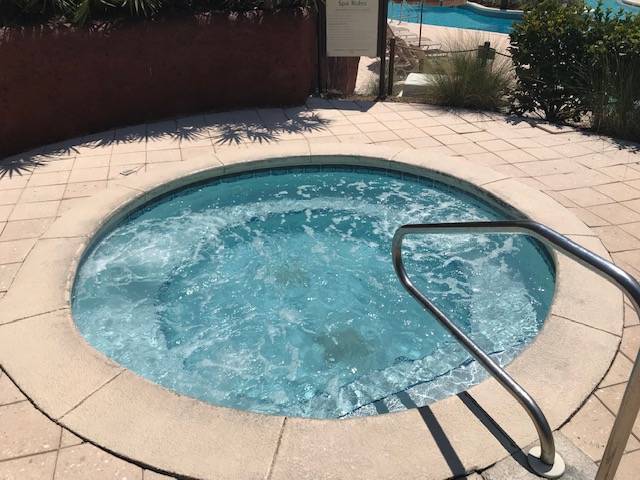 [56]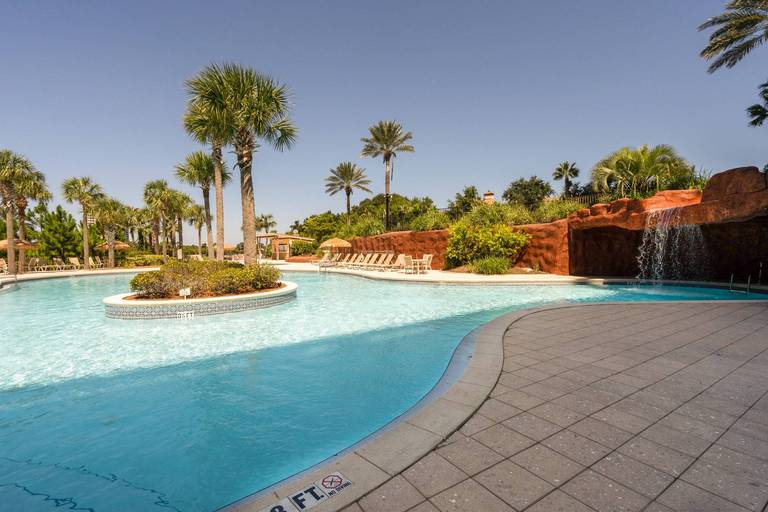 [57]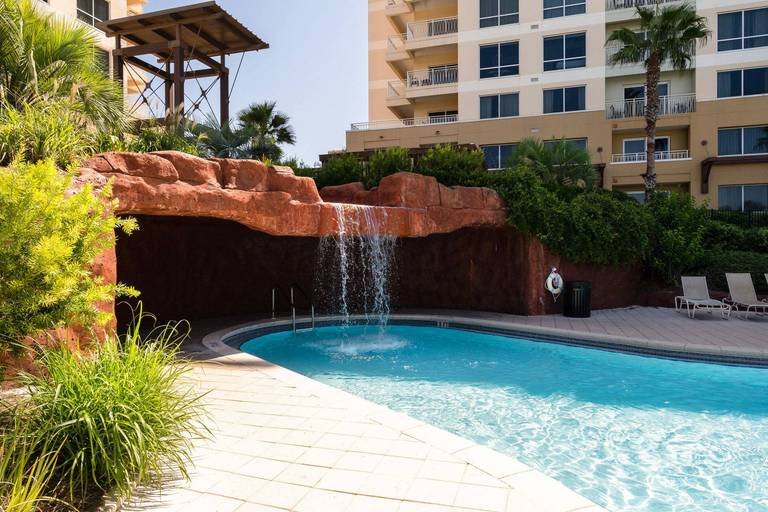 [58]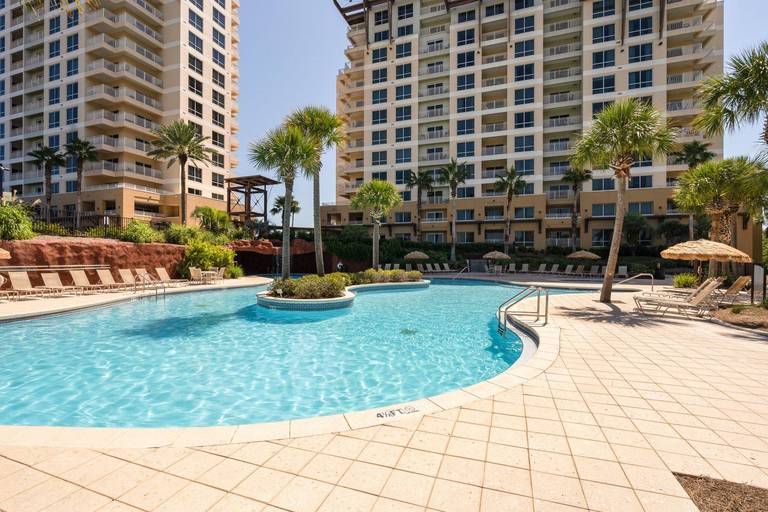 [59]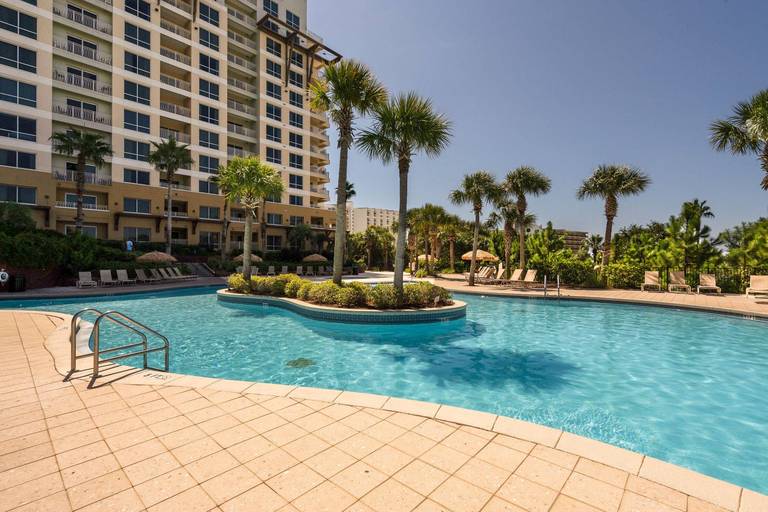 [60]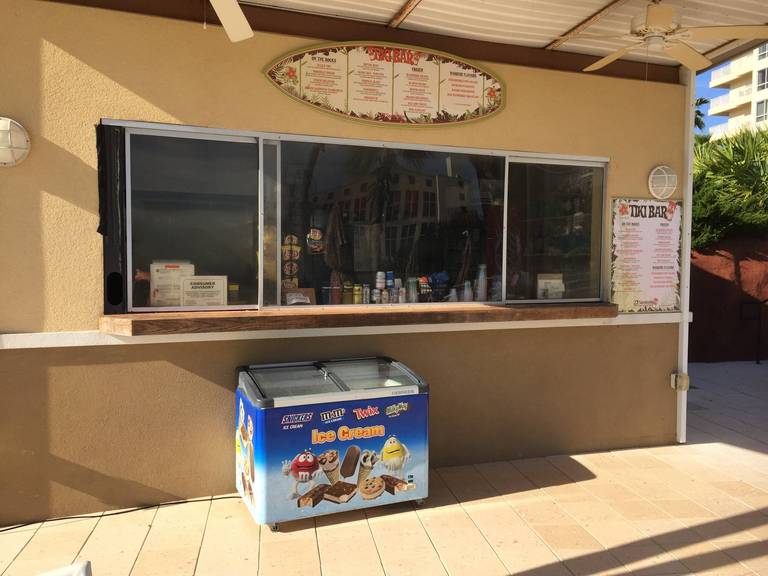 [61]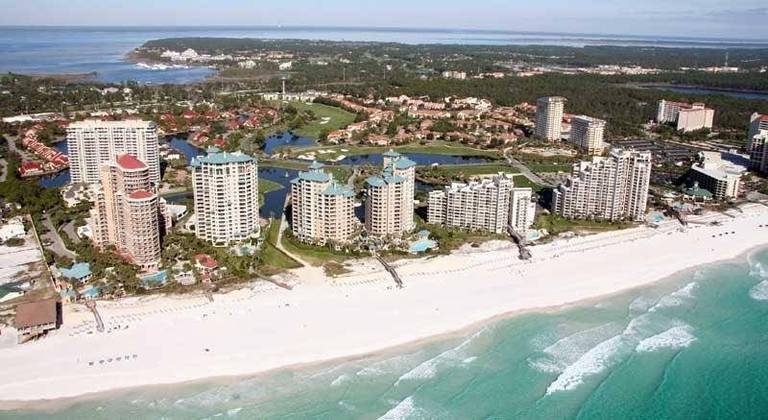 [62]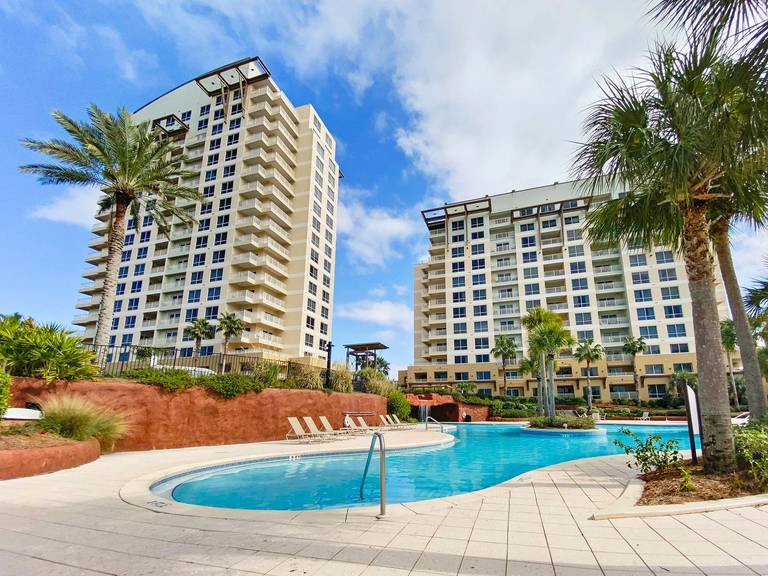 [63]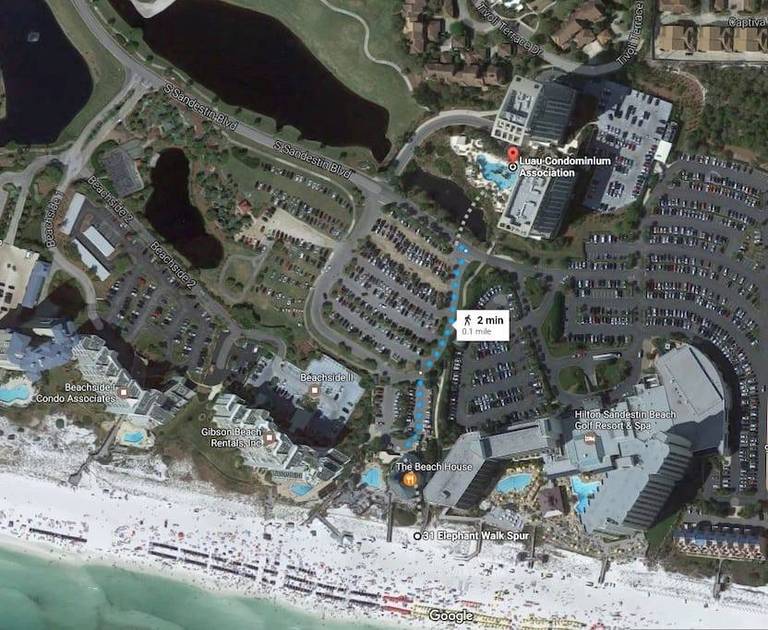 [64]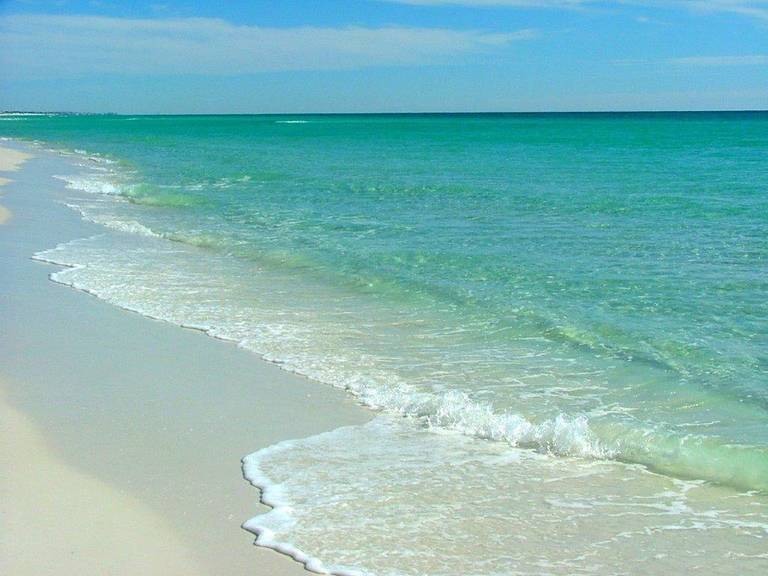 [65]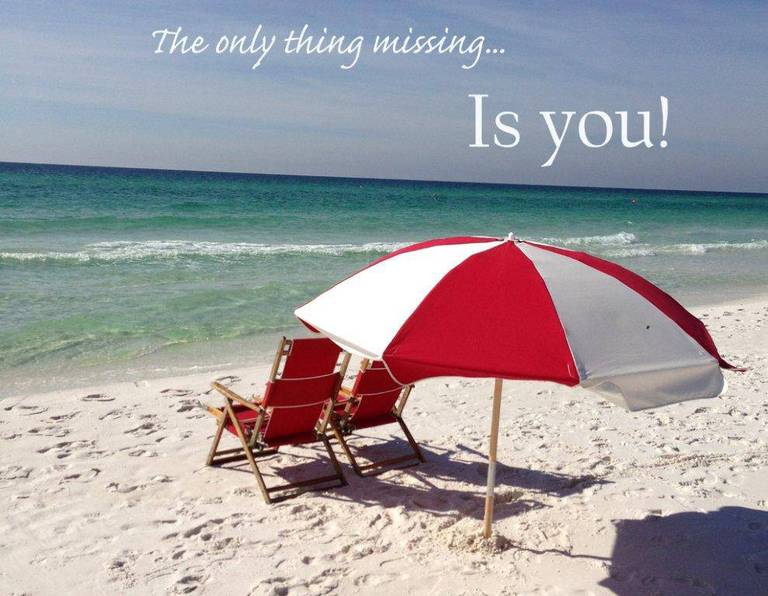 [66]
2 Bedrooms
2 Baths
Gulf View
Barbecue Grills
Tennis Courts
Pool
Exercise Room
Aloha and welcome to Luau 7002/7004 Lockout. Your new getaway destination will take your breath away! With 360 degree views of the Gulf of Mexico and the Choctawhatchee Bay, sunsets have never looked better.
Luau Resort 7002/7004 is located on the southwest corner on the 10th floor of Tower I. This incredible studio/1 bedroom lock-out is your next vacation destination. You first walk into the entry way that divides the two condos.
To the left of the entry way is the studio. This beautifully decorated condo comes with a kitchenette, full bathroom, seating area with a twin size sofa sleeper, and a king bed. The studio overlooks the luxury pool and has gulf views.
To the right of the entry is the one bedroom condo. This condo comes with a full kitchen, dining area, spacious living area, King private bedroom, and a full shared bathroom. The highlight of this condo is the wrap around balcony with views of the Gulf and the Bay. Sunsets will never look the same after you get a front row seat on this beautiful balcony!
Located on the beachside of The Sandestin Golf & Beach Resort ® The Luau is a pair of high-rises with a Polynesian flare. This Sandestin Golf and Beach Resort ® condominium boasts a 4,000 square foot lagoon style pool area with a swim behind waterfall, seasonal tiki hut, fitness room and barbecue grilling area. The beach is just a short walk away down the private boardwalk offered to the guests of Luau.
All of our vacation properties are FAMILY RENTALS ONLY. NO units will be rented to vacationing students or young adults (under 25) unaccompanied by a responsible parent or guardian. We do not rent to chaperoned groups. A parent must be staying in the unit at all times. Our rental units are monitored for violation of this policy. All violators will be evicted with all rental payments being forfeited and additional charges will be applied. Reservations made under false pretense are null and void and check-in will not be allowed. This policy includes reservations made by parents who do not check-in and/or who leave overnight during the length of the stay. NO EXCEPTIONS!
Sandestin Golf & Beach Resort ® offers tram service, so you can hop across the street to The Village to enjoy fine dining and family activities!
Book now and enjoy FREE golf, FREE Dolphin Cruise, FREE Big Kahunas Water Park Tickets, FREE parasailing, FREE Baytowne Adventure Zone for each night of your stay!
(The Family Fun Package does not apply to stays that are longer than 14 nights & one ticket is provided for each activity per day. They cannot be saved and combined. Activities are subject to availability and partners participation can change at any time)
Dates
Price
05/21/2022 - 07/01/2022

$299

/nt

05/21/2022 - 07/01/2022

$395

/nt

05/21/2022 - 07/01/2022

$2,144

/wk

05/21/2022 - 07/01/2022

$2,718

/wk

05/21/2022 - 07/01/2022

$9,880

/month

05/21/2022 - 07/01/2022

$10,167

/month

05/21/2022 - 07/01/2022

$312

/nt

05/21/2022 - 07/01/2022

$379

/nt

05/21/2022 - 07/01/2022

$299

/nt

05/21/2022 - 07/01/2022

$392

/nt

07/02/2022 - 07/08/2022

$412

/nt

07/02/2022 - 07/08/2022

$432

/nt

07/02/2022 - 07/08/2022

$2,954

/wk

07/02/2022 - 07/08/2022

$423

/nt

07/02/2022 - 07/08/2022

$428

/nt

07/09/2022 - 08/05/2022

$391

/nt

07/09/2022 - 08/05/2022

$441

/nt

07/09/2022 - 08/05/2022

$2,767

/wk

07/09/2022 - 08/05/2022

$3,050

/wk

07/09/2022 - 08/05/2022

$393

/nt

07/09/2022 - 08/05/2022

$436

/nt

08/06/2022 - 11/04/2022

$238

/nt

08/06/2022 - 11/04/2022

$385

/nt

08/06/2022 - 11/04/2022

$1,689

/wk

08/06/2022 - 11/04/2022

$2,669

/wk

08/06/2022 - 11/04/2022

$7,039

/month

08/06/2022 - 11/04/2022

$10,262

/month

08/06/2022 - 11/04/2022

$240

/nt

08/06/2022 - 11/04/2022

$381

/nt

11/05/2022 - 11/18/2022

$213

/nt

11/05/2022 - 11/18/2022

$232

/nt

11/05/2022 - 11/18/2022

$1,519

/wk

11/05/2022 - 11/18/2022

$1,601

/wk

11/05/2022 - 11/18/2022

$215

/nt

11/05/2022 - 11/18/2022

$229

/nt

11/19/2022 - 11/25/2022

$203

/nt

11/19/2022 - 11/25/2022

$209

/nt

11/19/2022 - 11/25/2022

$1,442

/wk

11/19/2022 - 11/25/2022

$205

/nt

11/19/2022 - 11/25/2022

$206

/nt

11/26/2022 - 12/16/2022

$177

/nt

11/26/2022 - 12/16/2022

$199

/nt

11/26/2022 - 12/16/2022

$1,250

/wk

11/26/2022 - 12/16/2022

$1,370

/wk

11/26/2022 - 12/16/2022

$178

/nt

11/26/2022 - 12/16/2022

$196

/nt

12/17/2022 - 01/06/2023

$158

/nt

12/17/2022 - 01/06/2023

$174

/nt

12/17/2022 - 01/06/2023

$1,115

/wk

12/17/2022 - 01/06/2023

$1,201

/wk

12/17/2022 - 01/06/2023

$159

/nt

12/17/2022 - 01/06/2023

$172

/nt

01/07/2023 - 03/17/2023

$143

/nt

01/07/2023 - 03/17/2023

$5,015

/nt

01/07/2023 - 03/17/2023

$998

/wk

01/07/2023 - 03/17/2023

$30,247

/wk

01/07/2023 - 03/17/2023

$2,710

/month

01/07/2023 - 03/17/2023

$32,494

/month

01/07/2023 - 03/17/2023

$143

/nt

01/07/2023 - 03/17/2023

$5,015

/nt