Two-story condo across from beach~ FREE golf!
Unit Code: Mar4401
Leave a Review
[2]
Custom3
Maravilla - Holiday Isle Beach Services Inc
Custom10
WIFI - Maravilla ... Password Beachlife
AMENITY
combination tub/shower
king
toilet
tub
twin/ single
ENTERTAINMENT
Satellite / Cable
Television
GENERAL
Air Conditioning
Clothes Dryer
Elevator
Fitness Room / Equipment
Heating
Internet
Linens Provided
Living Room
Parking
Towels Provided
Washing Machine
On Site Amenities
Community BBQ Grill
Hot Tub
Community Pool
Tennis Courts
Exercise Room
Pool Heated Seasonally
Bedding
3 King Beds
1 Twin Day Bed w/ Twin Trundle
Indoor Features
High Speed Internet
Flat Screen TVs
TV in Every Bedroom
Waher/Dryer Combo
Geographic and View
Beach Access Nearby
Gulf View
Across Street From Beach
2606 Scenic Gulf Dr #4401
32550
Miramar Beach
,
FL
United States
30° 22' 46.92" N, 86° 23' 27.996" W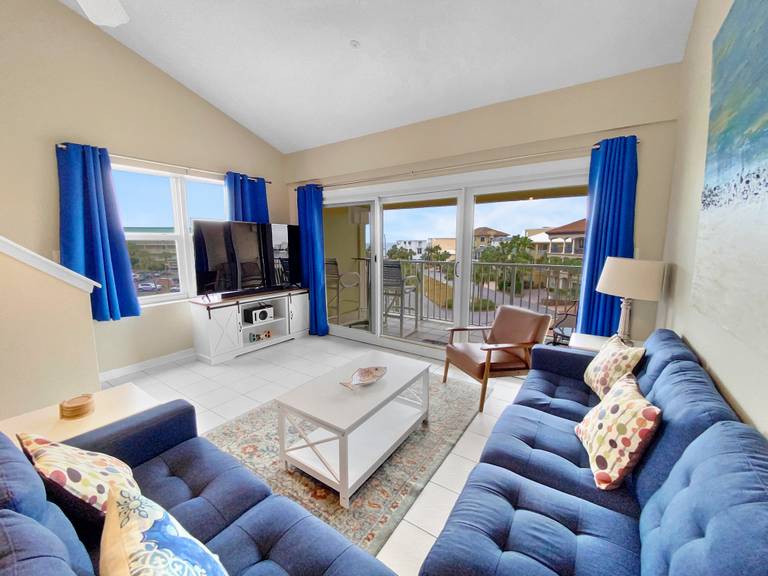 [4]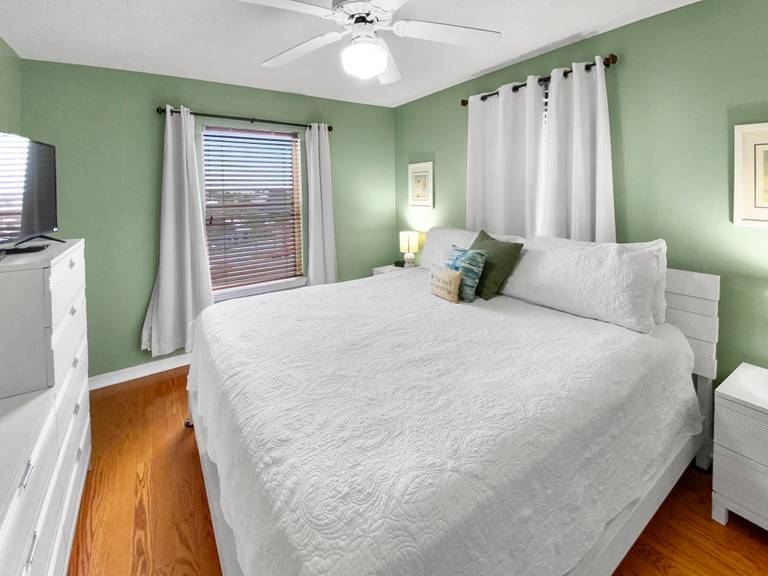 [5]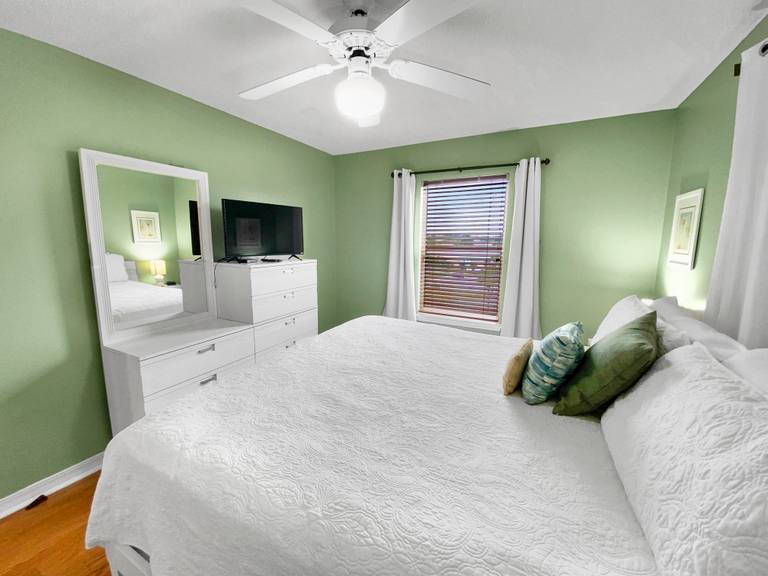 [6]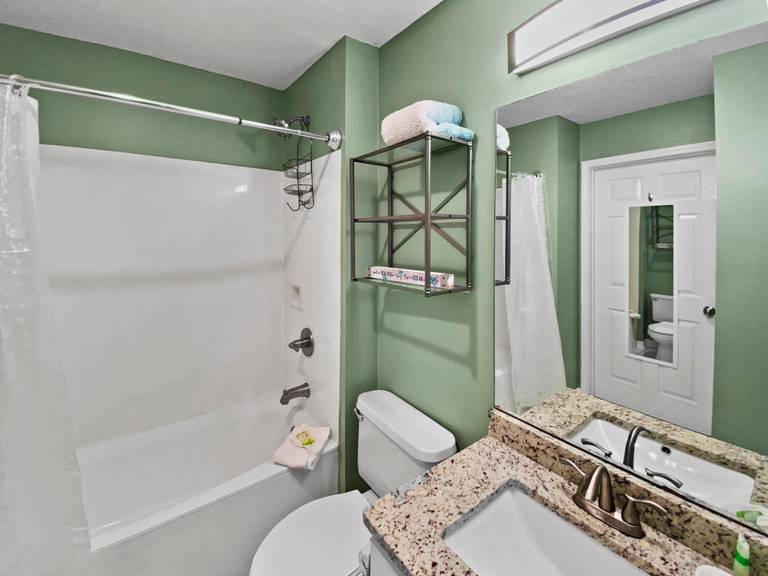 [7]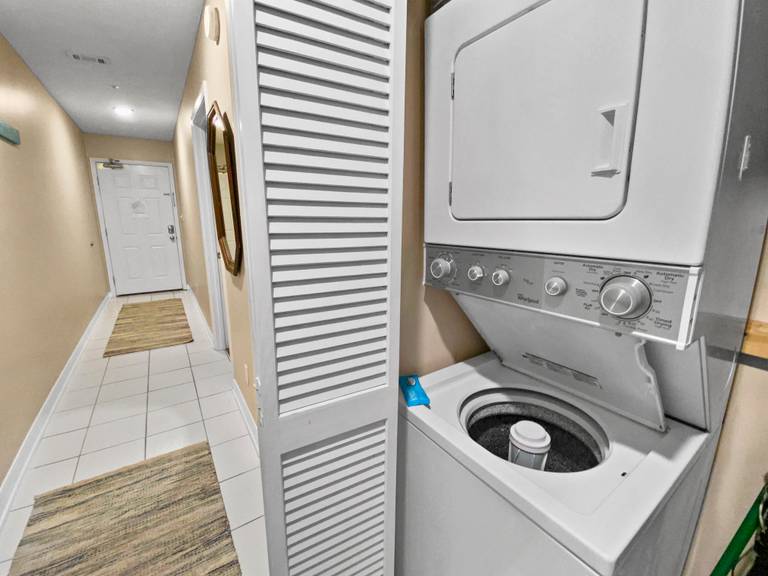 [8]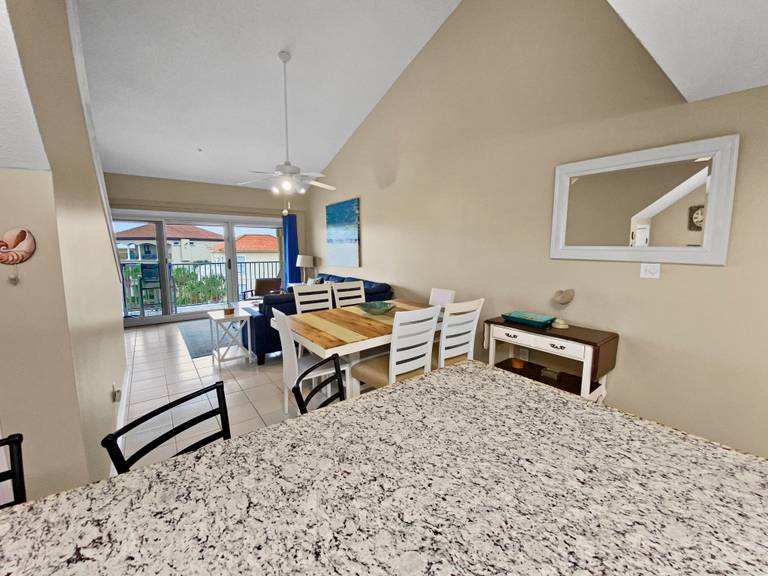 [9]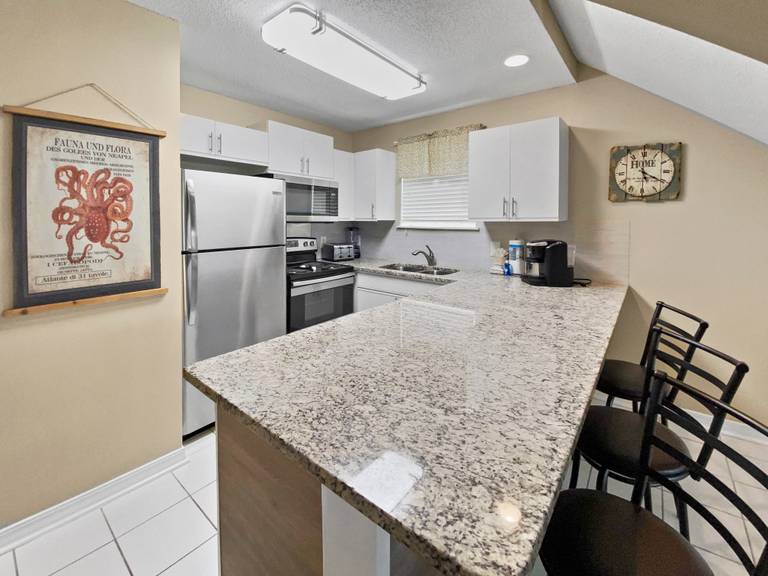 [10]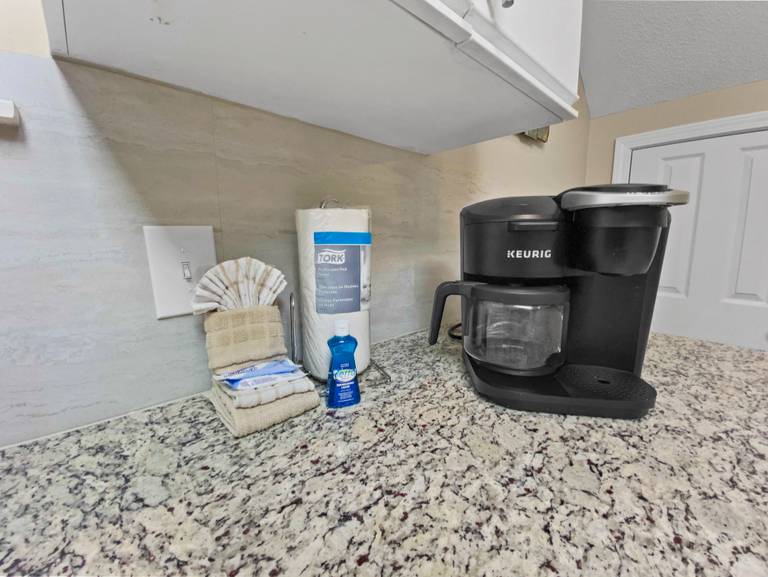 [11]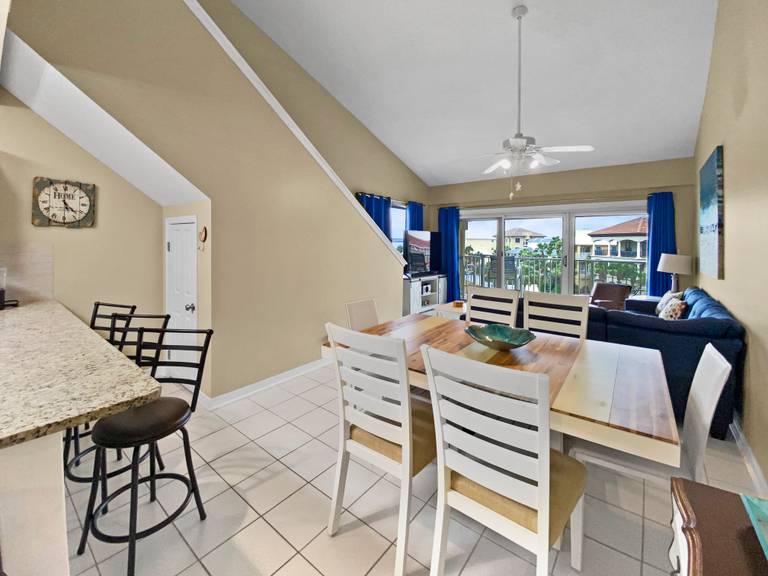 [12]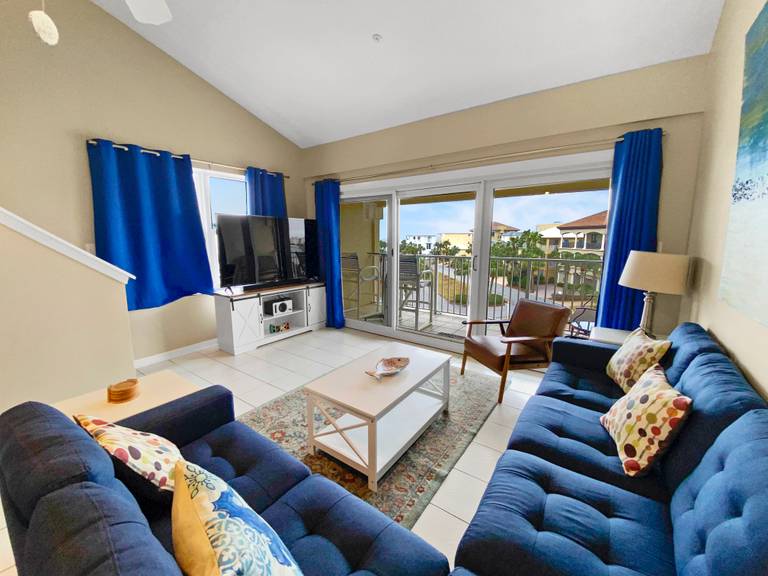 [13]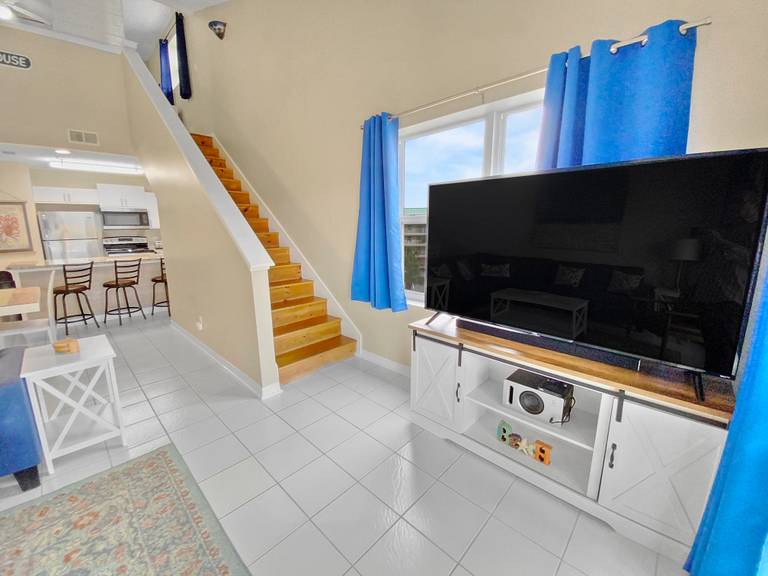 [14]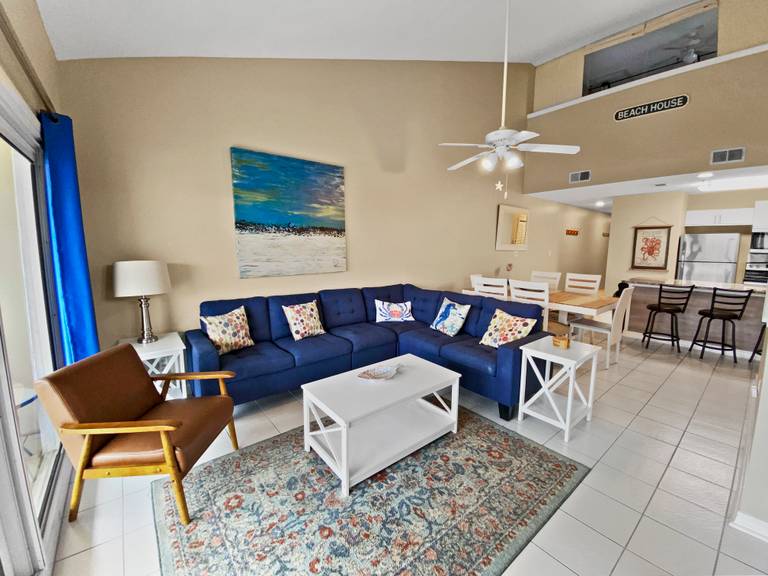 [15]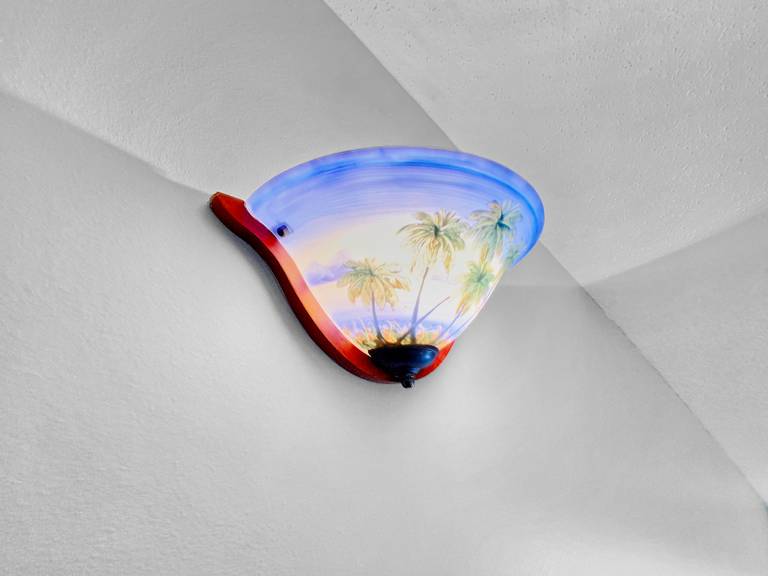 [16]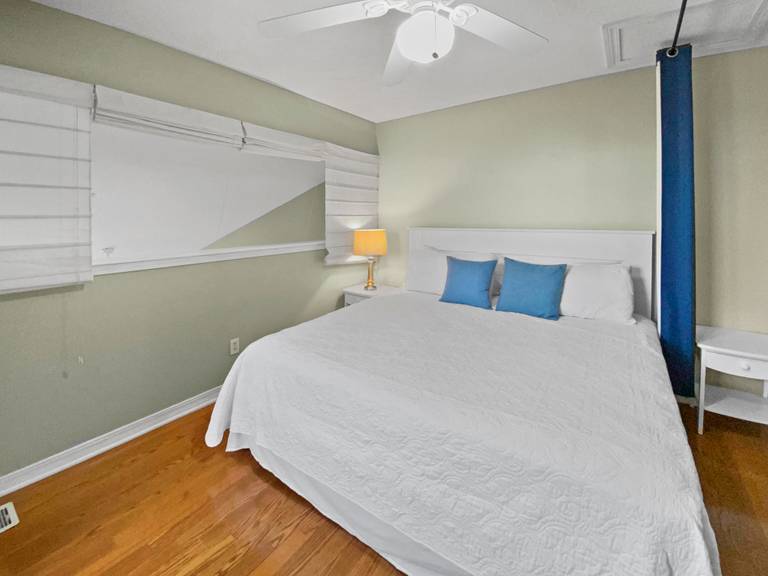 [17]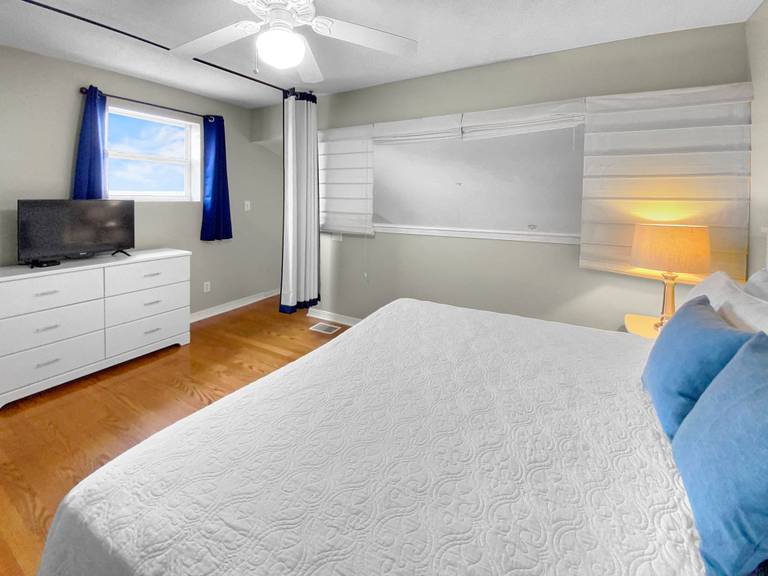 [18]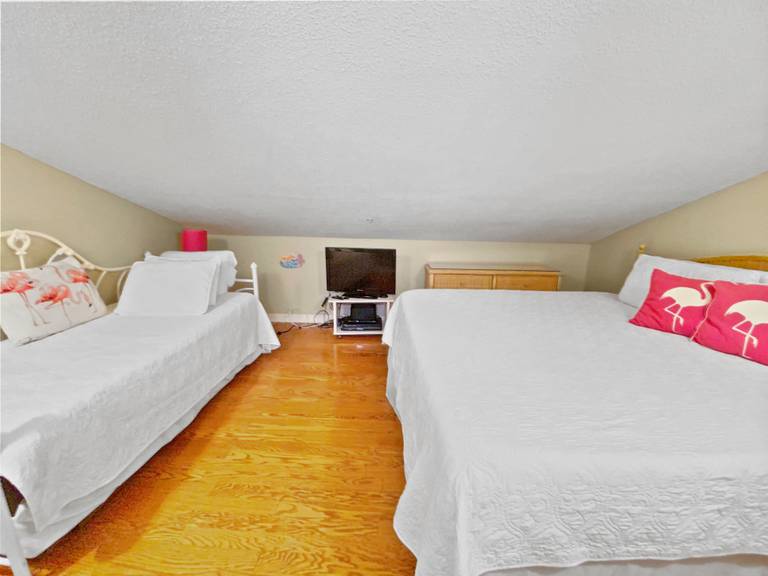 [19]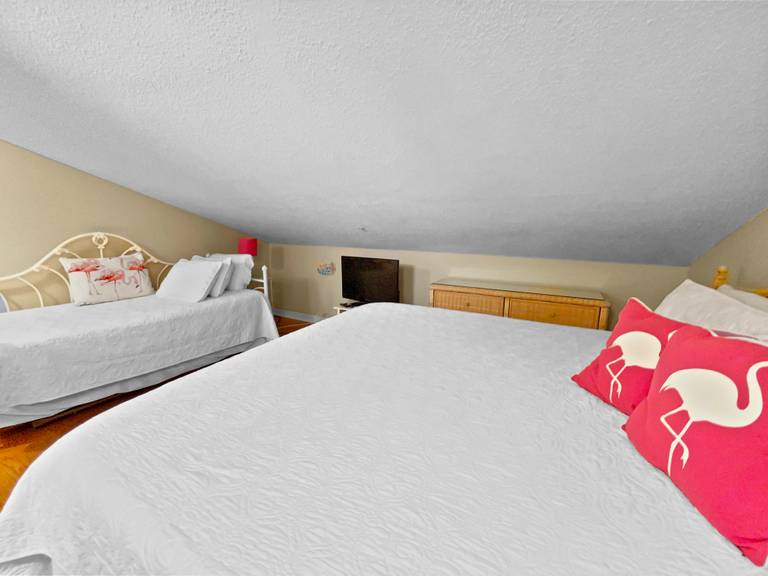 [20]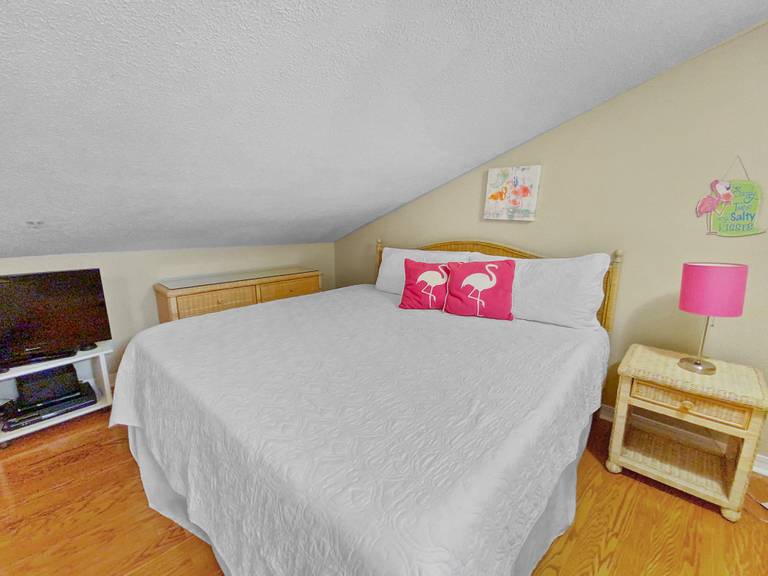 [21]
[22]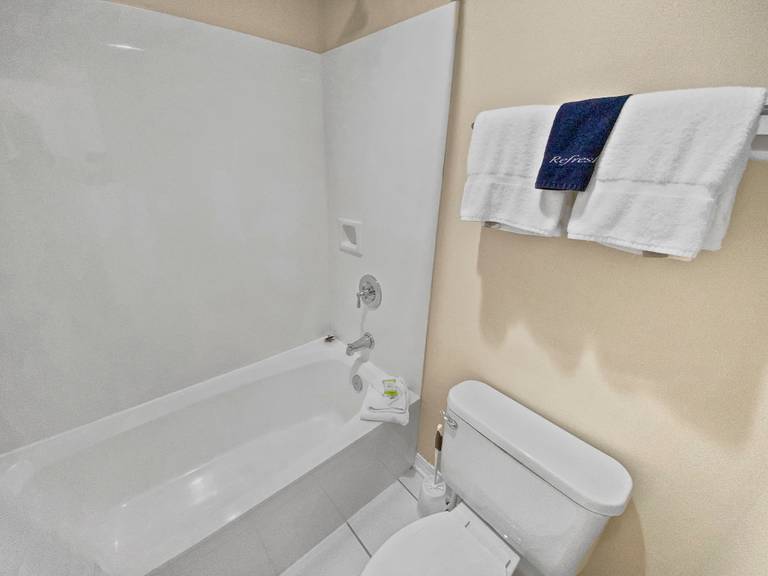 [23]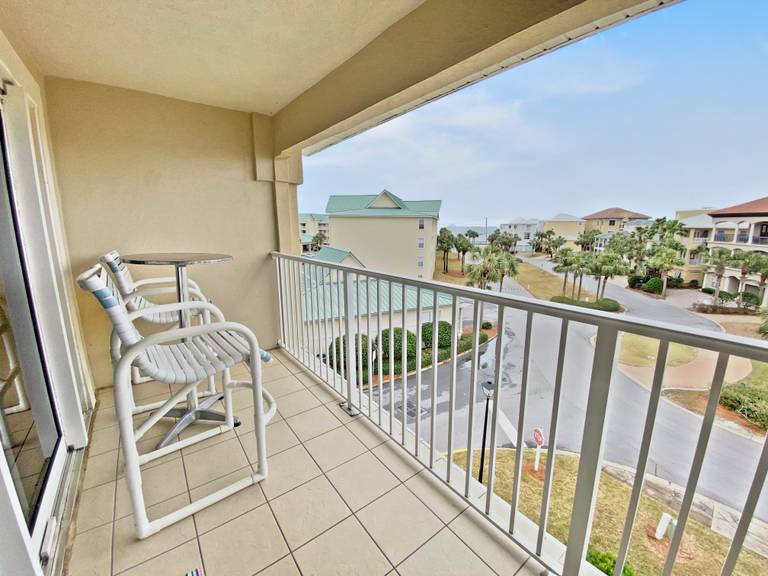 [24]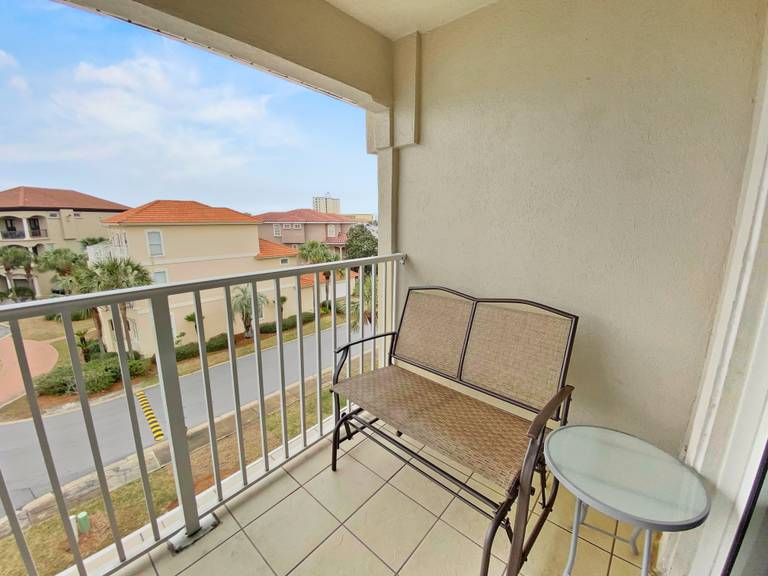 [25]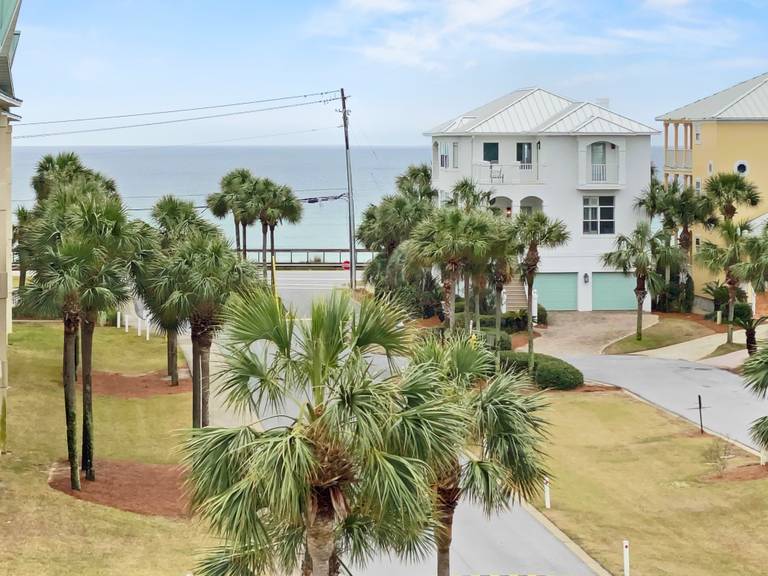 [26]
[27]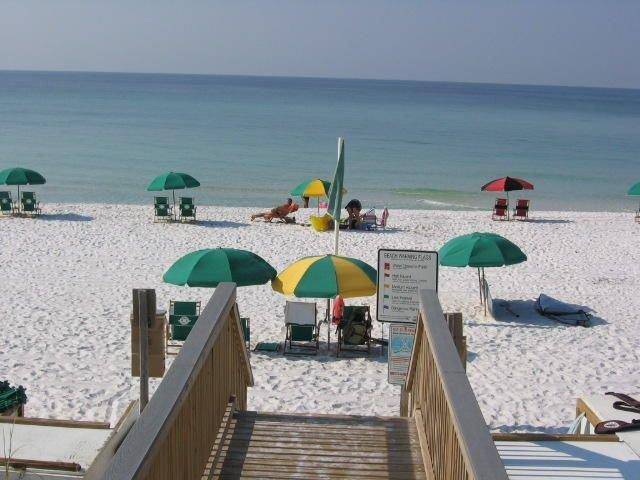 [28]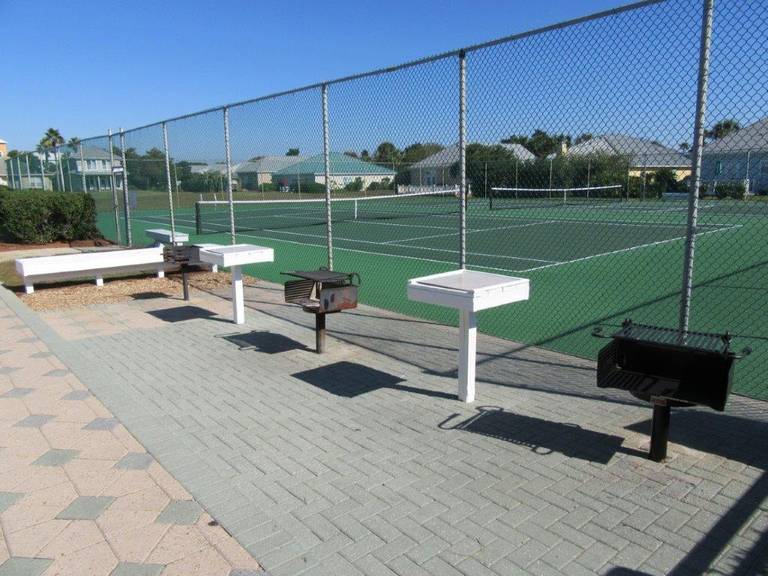 [29]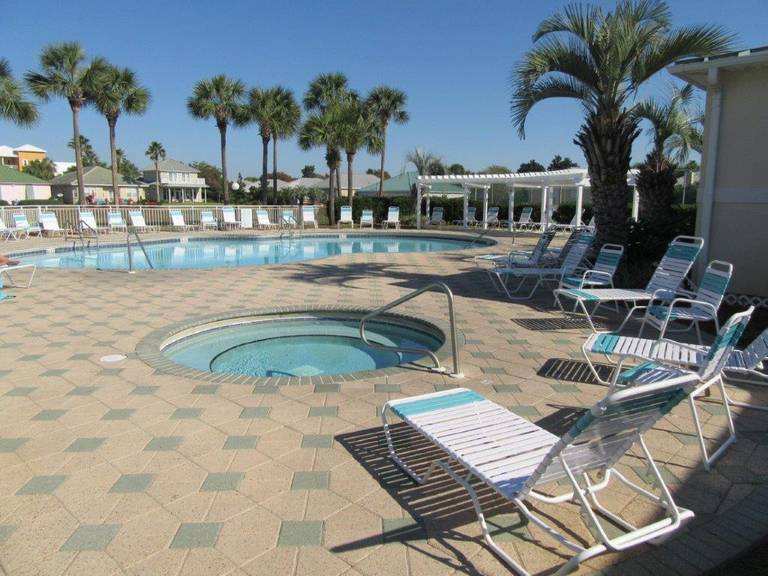 [30]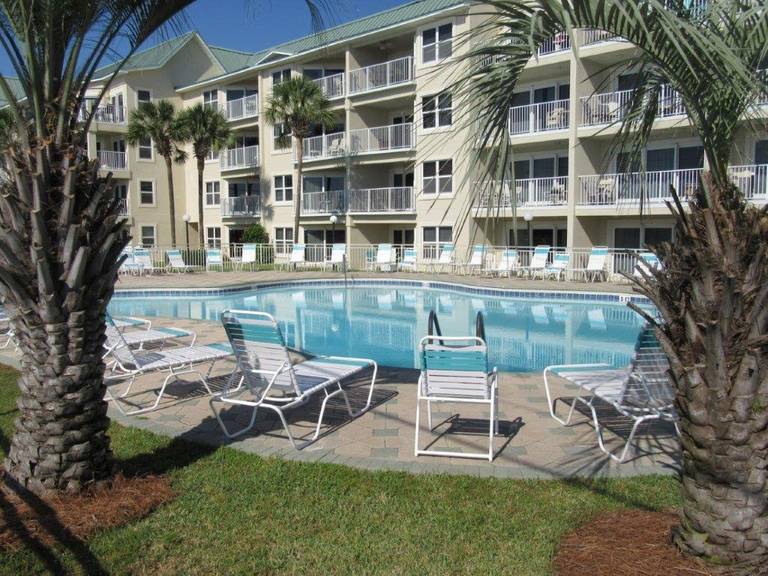 [31]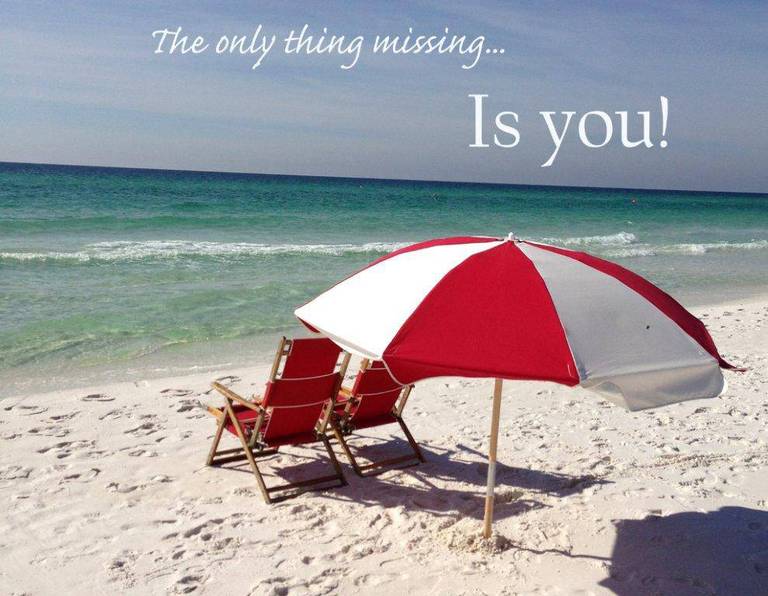 [32]
3 Bedrooms
2 Baths
Gulf View
Hot Tub
Exercise Room
Barbecue Grills
Pool
Tennis Courts
Unwind and refresh at Seas The Day. Located across from the beach with private beach access, this unit is the perfect place to hit the reset button.
Right as you enter this two-story property, you feel relaxed with the beach themed décor. Off of the front door is a large king master bedroom with shared full bath.
Down the hall, you are greeted by a beautiful kitchen complete with stainless steel appliances, a coffee pot and Keurig combination, toaster, and blender for your convenience. The breakfast bar is the perfect place for a cup of coffee or post-beach snack.
The large living area provides enough seating for all. With a large sectional and flat screen T.V. , this area is great for the whole family.
If you want to enjoy a Florida sunset, step right out onto the private balcony which was partial gulf views and ample seating.
If all of this wasn't enough, there's more! Walk up the staircase and you are greeted with a loft complete with a large king bed and flat screen T.V. There is also another loft bedroom on this floor with a twin bed and trundle as well as another king bed. The shared bathroom upstairs provides ultimate convenience to guests residing on the second floor.
The gated community of Maravilla provides ample activities for the whole family including: 2 community pools, a hot tub, fitness center, tennis courts, private beach access, and clubhouse not to mention the close proximity to some of the best dining in Destin.
Book now and enjoy FREE golf, FREE Dolphin Cruise, FREE Big Kahuna's waterpark passes, FREE parasailing, FREE Baytowne Adventure Zone for each night of your stay!
**One ticket is provided for each activity per day NOT per person** They cannot be saved and combined. Activities are subject to availability and partners participation can change at any time. The Family Fun Package does not apply to stays that are longer than 14 nights.
Other things to note: Starter packs including toilet paper, paper towels, trash bags, dish soap, shampoos, and laundry detergent are provided. Depending on your length of stay, please plan accordingly as you will be required to replenish these items yourself.
Dates
Price
04/10/21 - 05/21/21

$215

/nt

04/10/21 - 05/21/21

$237

/nt

04/10/21 - 05/21/21

$1,568

/wk

04/10/21 - 05/21/21

$215

/nt

04/10/21 - 05/21/21

$220

/nt

05/22/21 - 05/28/21

$274

/nt

05/22/21 - 05/28/21

$308

/nt

05/22/21 - 05/28/21

$2,035

/wk

05/22/21 - 05/28/21

$275

/nt

05/22/21 - 05/28/21

$282

/nt

05/29/21 - 06/04/21

$340

/nt

05/29/21 - 06/04/21

$365

/nt

05/29/21 - 06/04/21

$2,473

/wk

05/29/21 - 06/04/21

$340

/nt

05/29/21 - 06/04/21

$353

/nt

06/05/21 - 07/02/21

$353

/nt

06/05/21 - 07/02/21

$417

/nt

06/05/21 - 07/02/21

$2,606

/wk

06/05/21 - 07/02/21

$2,879

/wk

06/05/21 - 07/02/21

$353

/nt

06/05/21 - 07/02/21

$408

/nt

07/03/21 - 07/09/21

$465

/nt

07/03/21 - 07/09/21

$476

/nt

07/03/21 - 07/09/21

$3,292

/wk

07/03/21 - 07/09/21

$476

/nt

07/10/21 - 08/06/21

$353

/nt

07/10/21 - 08/06/21

$428

/nt

07/10/21 - 08/06/21

$2,571

/wk

07/10/21 - 08/06/21

$2,875

/wk

07/10/21 - 08/06/21

$353

/nt

07/10/21 - 08/06/21

$396

/nt

08/07/21 - 10/22/21

$215

/nt

08/07/21 - 10/22/21

$370

/nt

08/07/21 - 10/22/21

$1,502

/wk

08/07/21 - 10/22/21

$2,368

/wk

08/07/21 - 10/22/21

$6,204

/month

08/07/21 - 10/22/21

$8,161

/month

08/07/21 - 10/22/21

$215

/nt

08/07/21 - 10/22/21

$324

/nt

10/23/21 - 11/19/21

$215

/nt

10/23/21 - 11/19/21

$1,502

/wk

10/23/21 - 11/19/21

$215

/nt

11/20/21 - 11/26/21

$215

/nt

11/20/21 - 11/26/21

$1,502

/wk

11/20/21 - 11/26/21

$215

/nt

11/27/21 - 12/17/21

$215

/nt

11/27/21 - 12/17/21

$1,502

/wk

11/27/21 - 12/17/21

$215

/nt

12/18/21 - 12/31/21

$215

/nt

12/18/21 - 12/31/21

$1,502

/wk

12/18/21 - 12/31/21

$215

/nt

01/01/22 - 03/04/22

$215

/nt

01/01/22 - 03/04/22

$235

/nt

01/01/22 - 03/04/22

$1,502

/wk

01/01/22 - 03/04/22

$1,642

/wk

01/01/22 - 03/04/22

$2,700

/month

01/01/22 - 03/04/22

$2,880

/month

01/01/22 - 03/04/22

$215

/nt

01/01/22 - 03/04/22

$235

/nt