The Mermaid Motel~PRIVATE POOL
Unit Code: Mermaid
The BEST!!
Reviewed on 2021-05-11 by from Leland, MS United States
Updated on 2021-05-11
Services from rental manager
Cleanliness
Location
Property condition
Wonderful beach vacation! Mermaid Motel is so beautiful and a super location. Everything was top notch. Highly recommended.
Nice house
Reviewed on 2021-01-13 by from Baton Rouge, LA US
Updated on 2021-01-13
Services from rental manager
Cleanliness
Location
Property condition
My family and I vacation there for the Christmas weekend. The house is very nice and clean and big for the numbers of people that was there and the sleepy arrangements was great for the family. The beach and stores and including the Mall was all walking distance that was great. But overall our first family vacation house trip it was wonderful we all enjoyed it. The kids just wish the pool was heated but that was fine. The only thing that was a problem was the heater was not working and we had to sleep in a cool house not good,but the owner of the house did send a maintenance guy to come over and fix it but he didn't fix it. But that didn't my our vacation bad we just dealt with it because we didn't have that many days left in the house anyway. But overall everything was great. If you wondering how many car cars can park in front of the house you can park 4 no matter if it's SUV or a car because that was something my family was wondering can we all park in front of the house. Something else that was great the house have a key pad that made check in and check out easy. My family and I really enjoyed the house and love the location and the people who lives around there was nice. This will go down as a great vacation.
Hi Angela, thank you so much for leaving this great review! We are so glad you enjoyed your stay and hope to see you again soon.
Leave a Review
[2]
Custom3
Frangista Beach Community
Custom10
Internet:Username: Mermaid 2.4 & 5 Password: Vacation
Beds
King 4
Queen 1
Sofa Bed 2
Bunk 2
AMENITY
jetted tub
king
queen
shower
sleep sofa /futon
toilet
tub
twin/ single
ENTERTAINMENT
Satellite / Cable
Television
GENERAL
Air Conditioning
Clothes Dryer
Heating
Internet
Iron & Board
Linens Provided
Living Room
Parking
Towels Provided
Washing Machine
On Site Amenities
Private Gas Grill
Private Pool
Community Pool
Bedding
1 Queen Bed
2 Queen Sofa Sleepers
2 Sets of Bunks (Twin over Full)
4 King Beds
Indoor Features
Jacuzzi Tub
High Speed Internet
Flat Screen TVs
TV in Every Bedroom
Waher/Dryer Combo
Geographic and View
Beach Access Nearby
Across Street From Beach
Peekaboo View
1812 Scenic Gulf Dr
32550
Miramar Beach
,
FL
United States
30° 22' 38.964" N, 86° 22' 41.592" W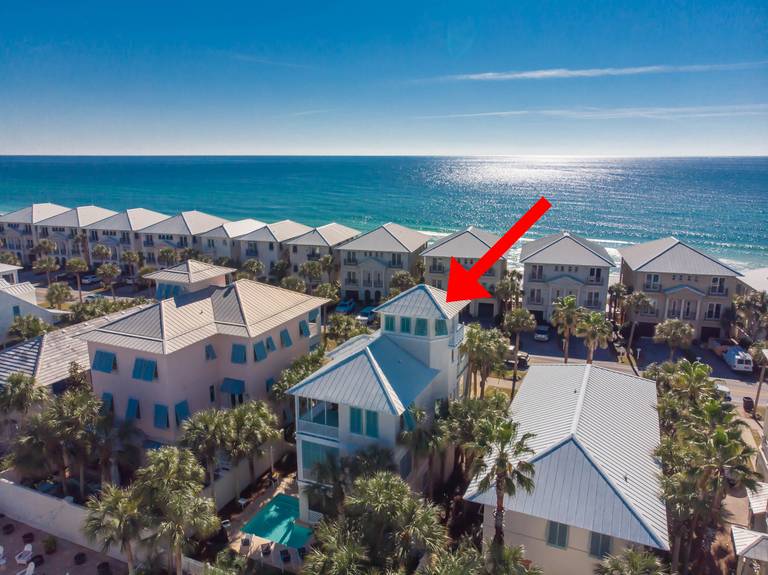 [4]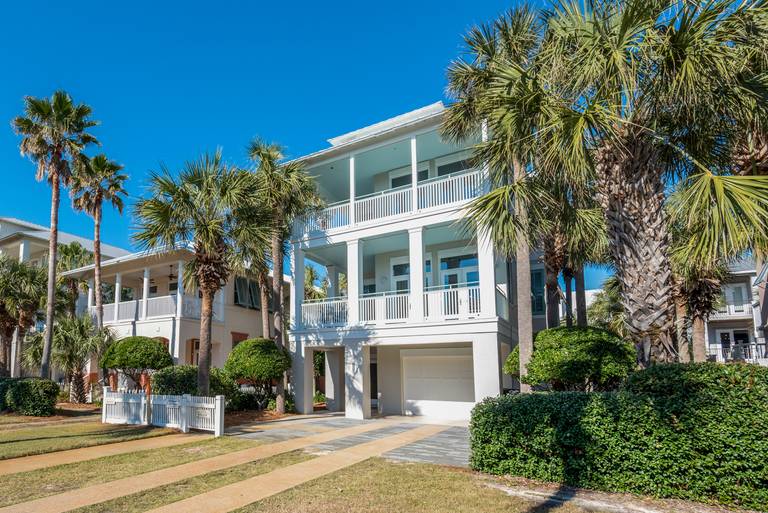 [5]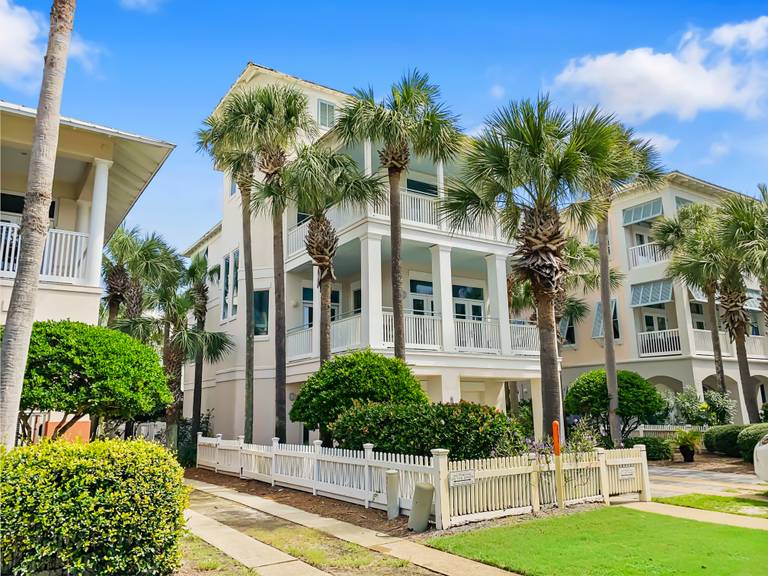 [6]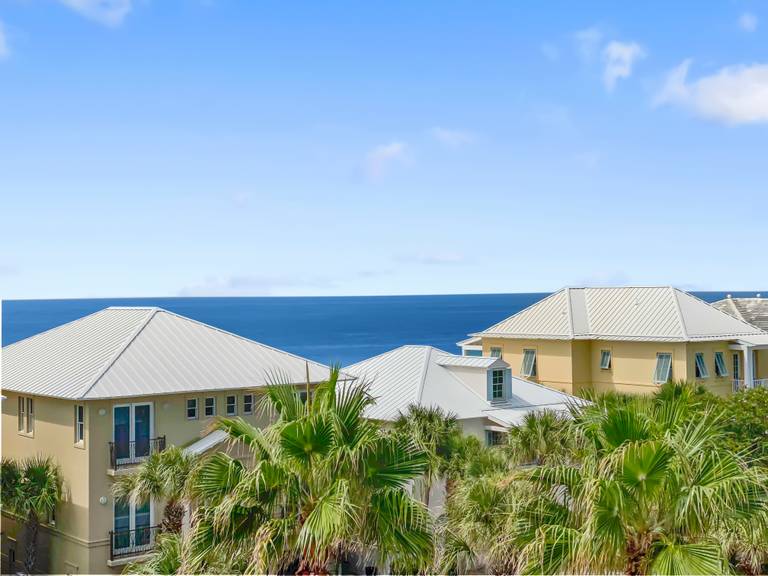 [7]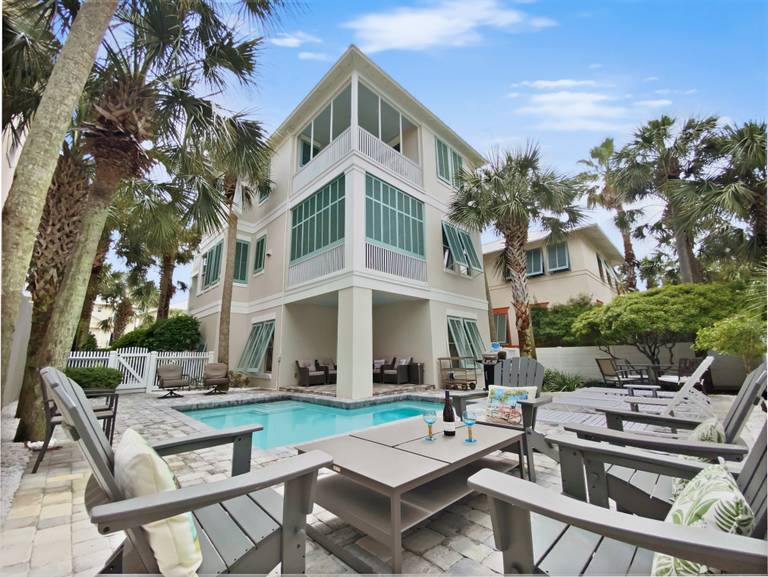 [8]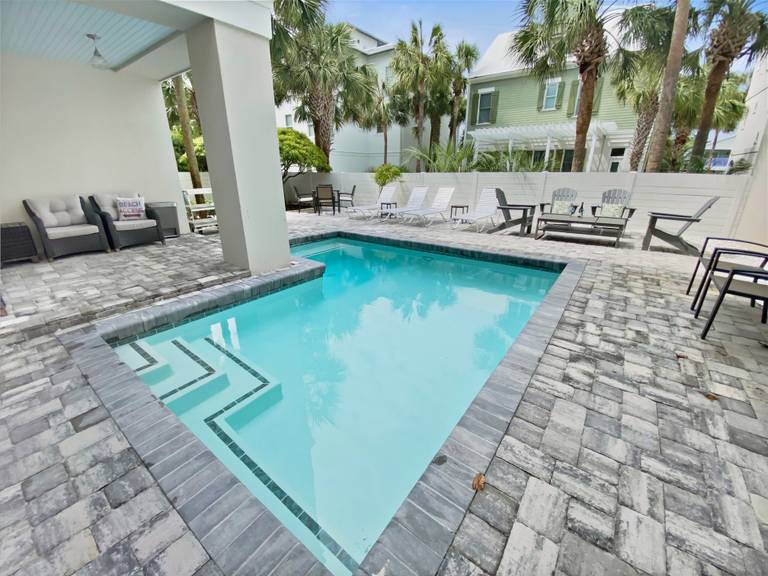 [9]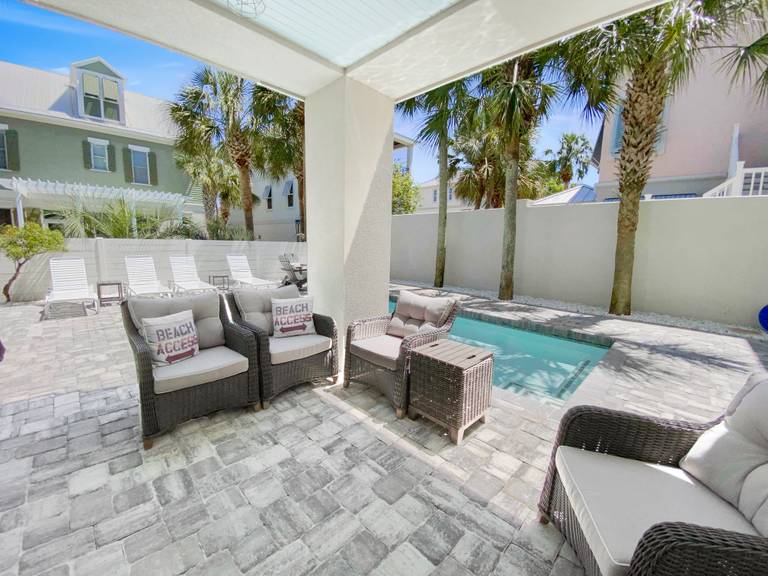 [10]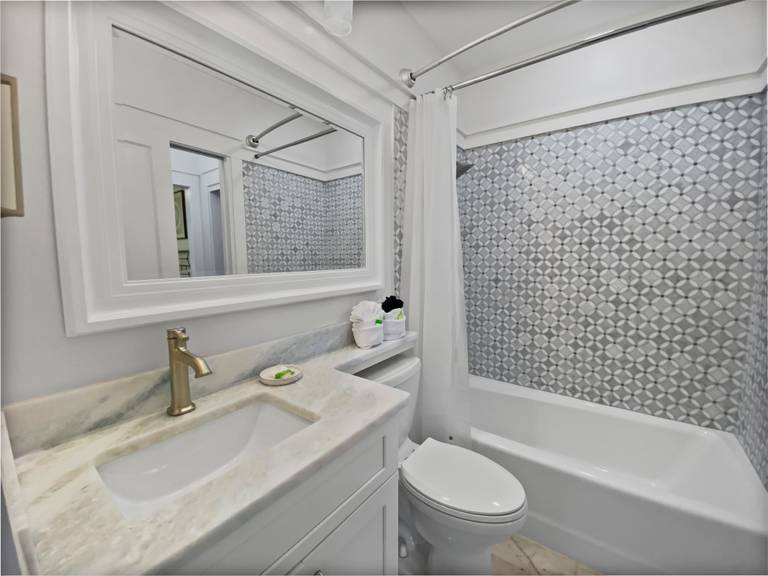 [11]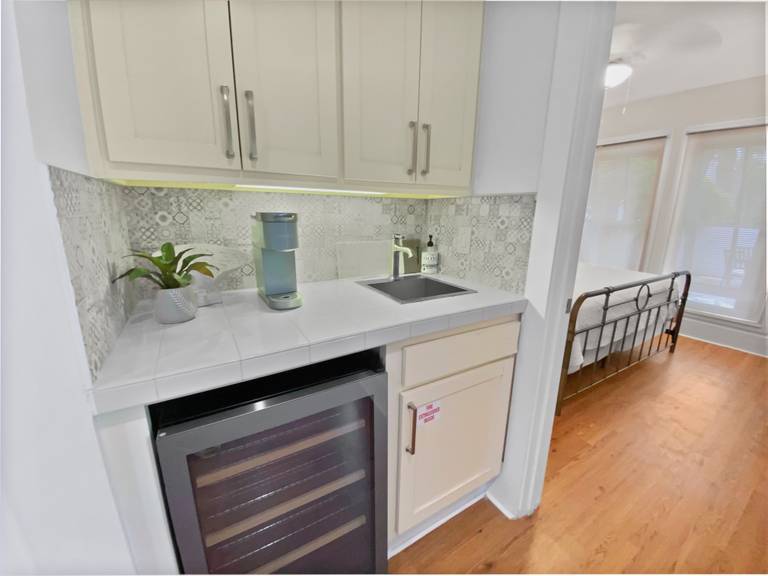 [12]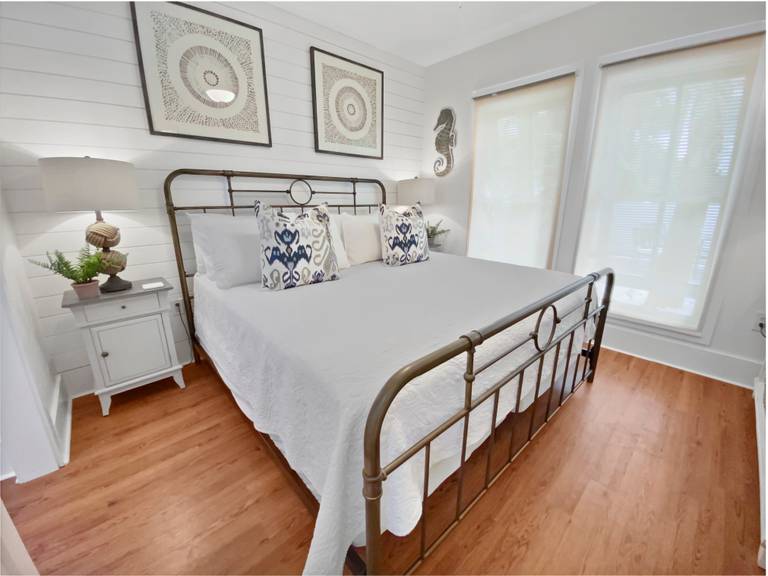 [13]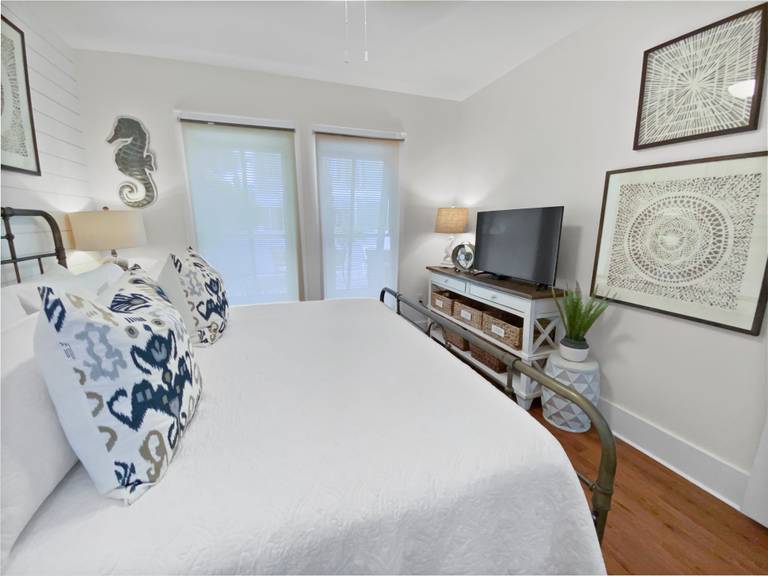 [14]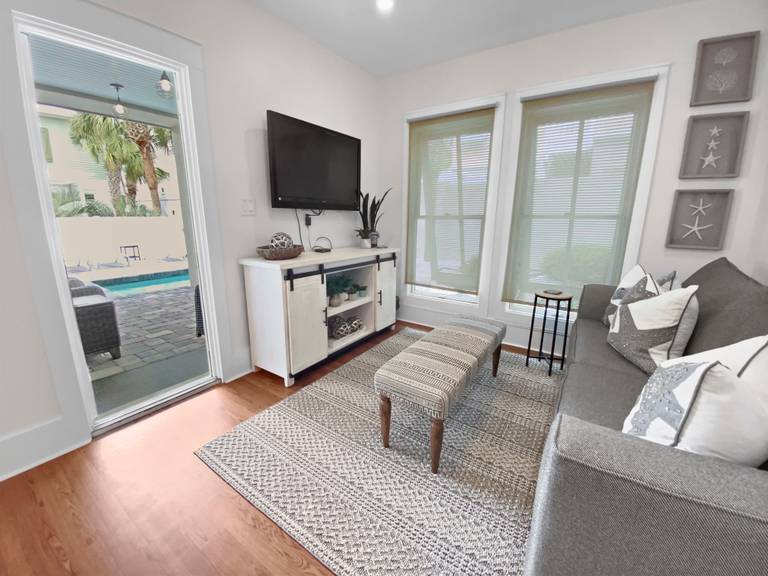 [15]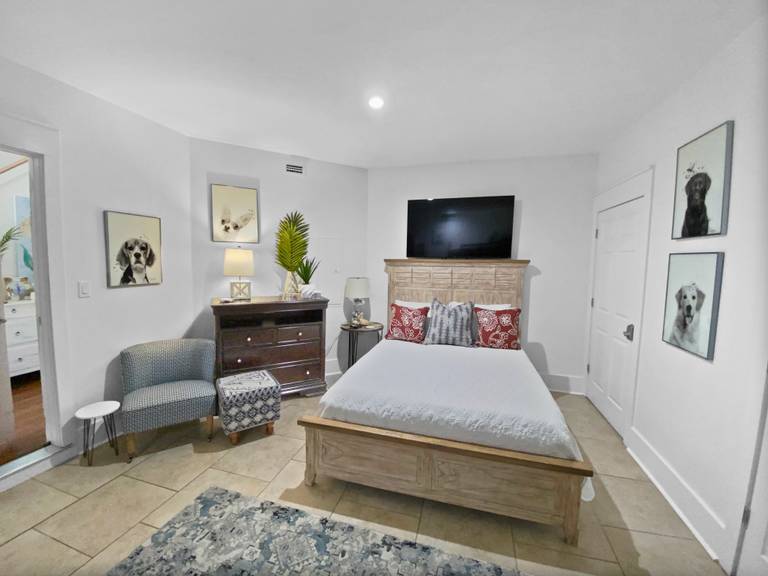 [16]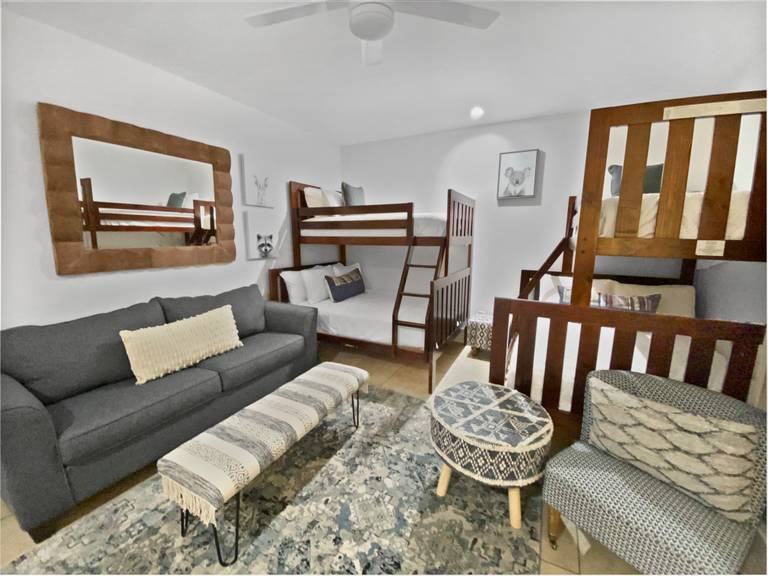 [17]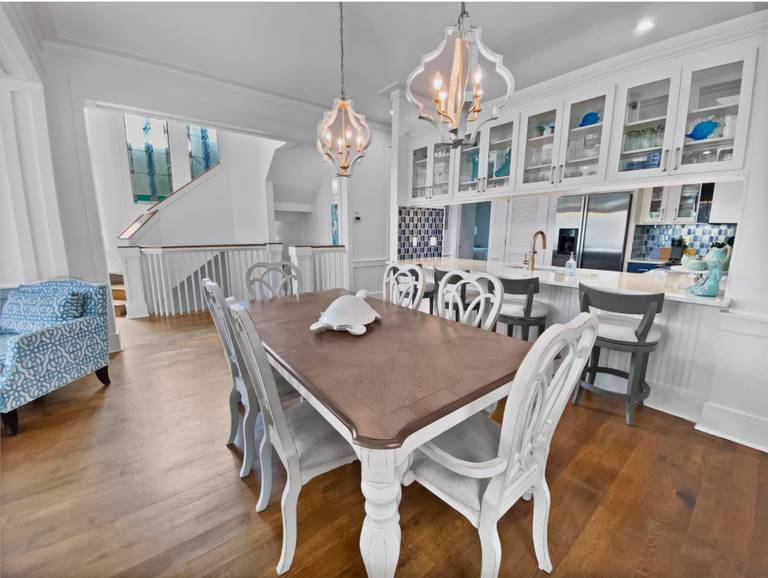 [18]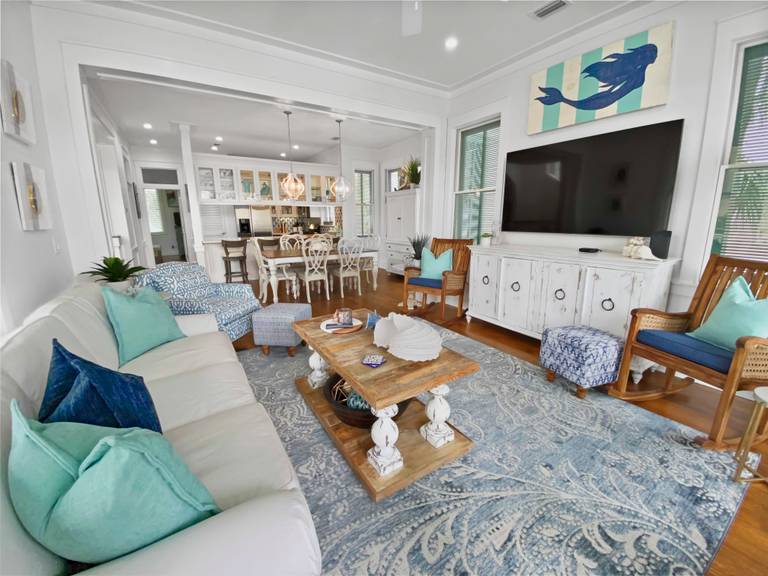 [19]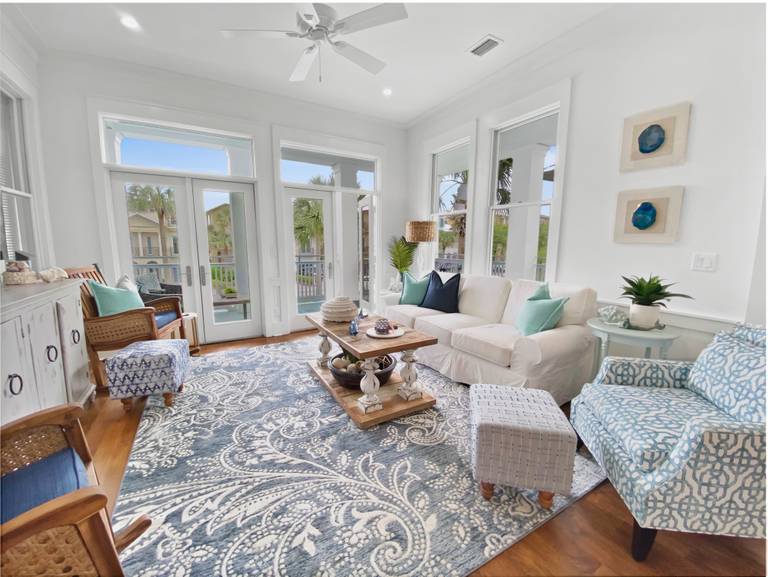 [20]
[21]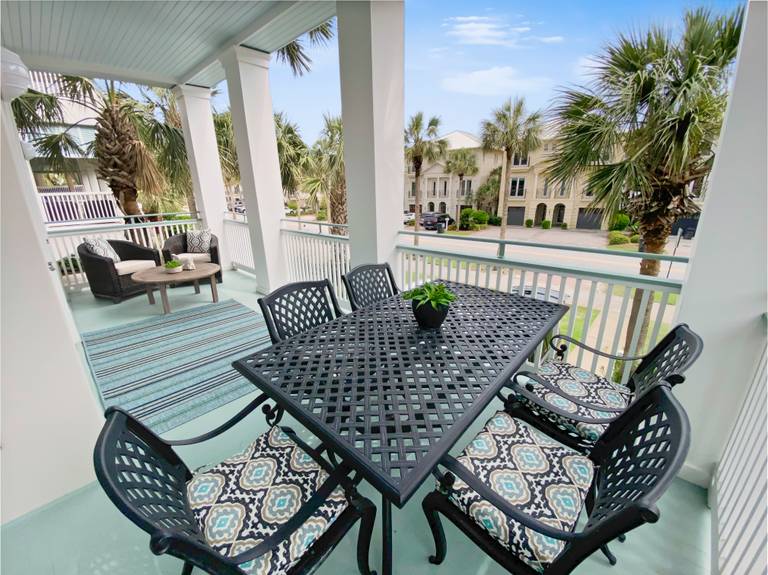 [22]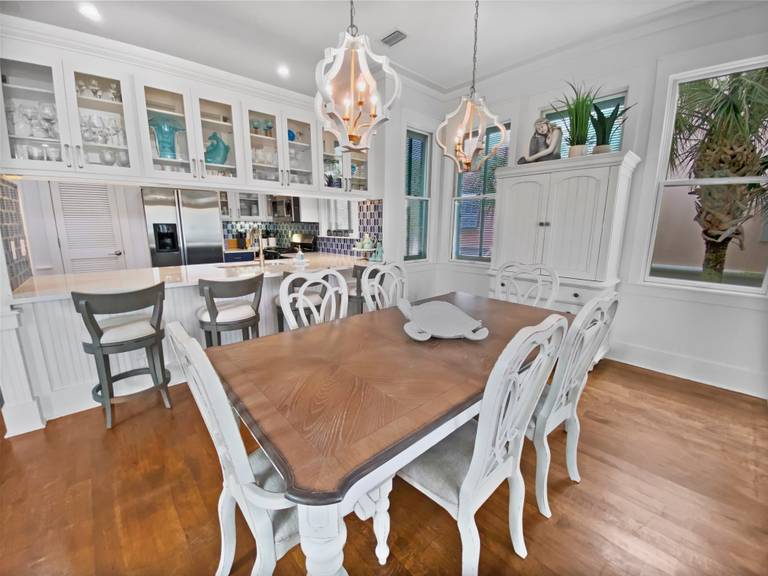 [23]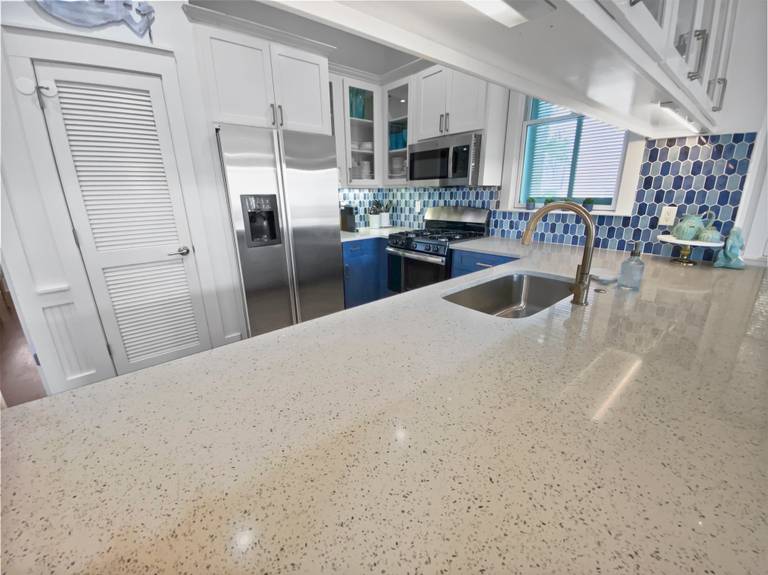 [24]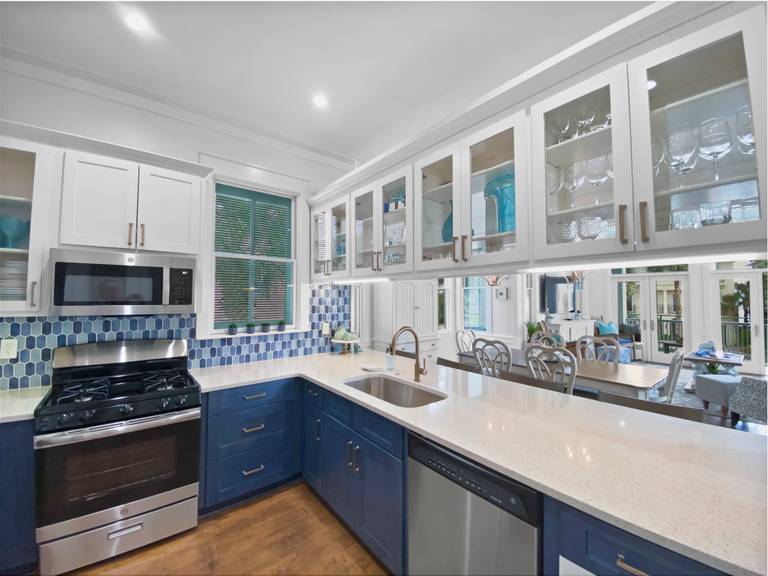 [25]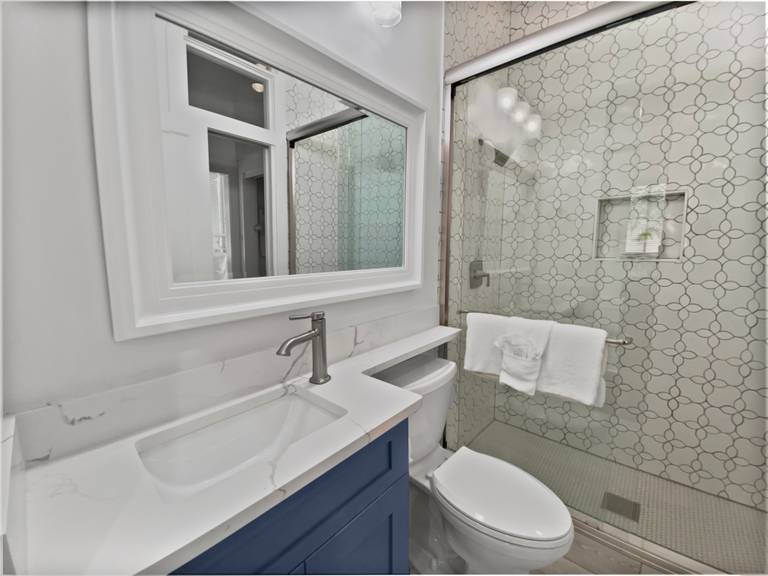 [26]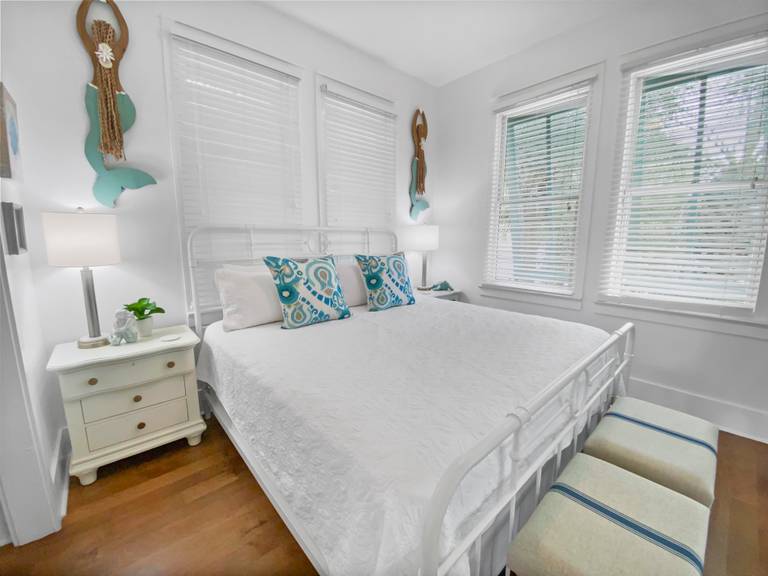 [27]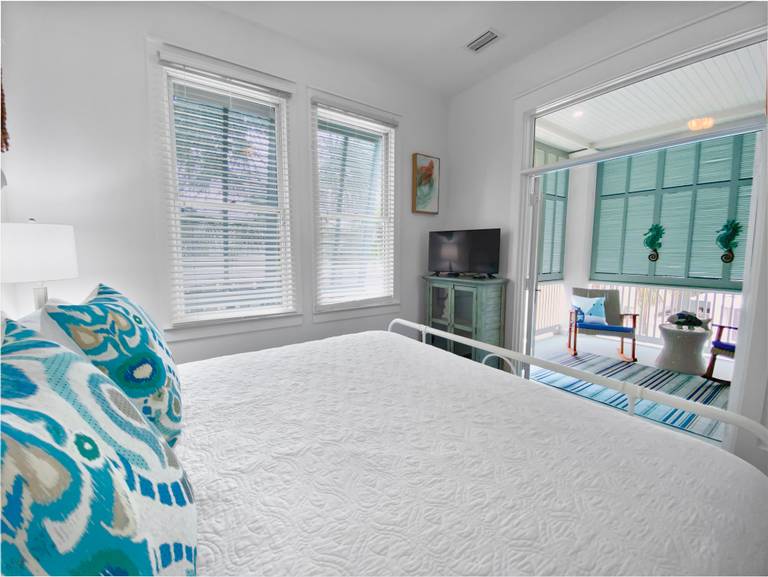 [28]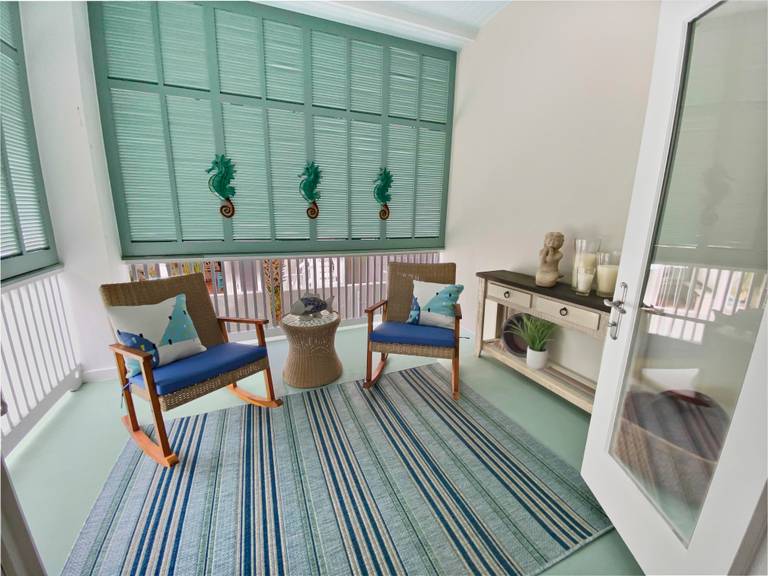 [29]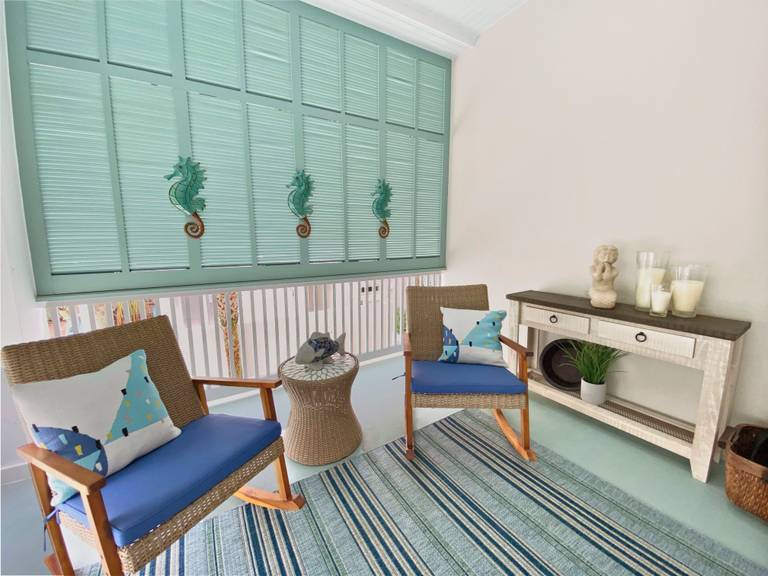 [30]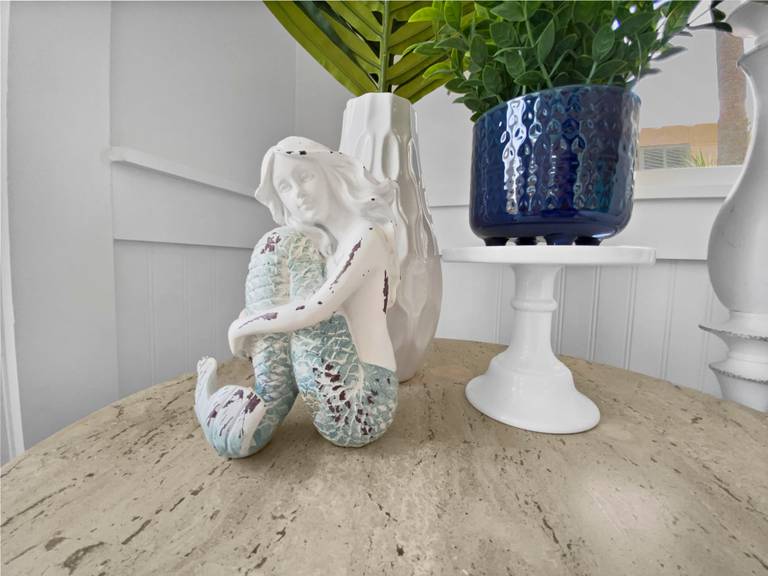 [31]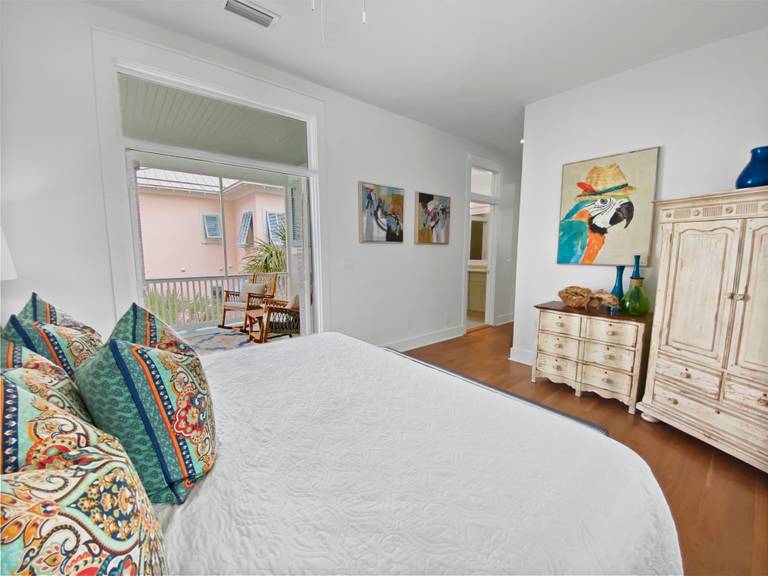 [32]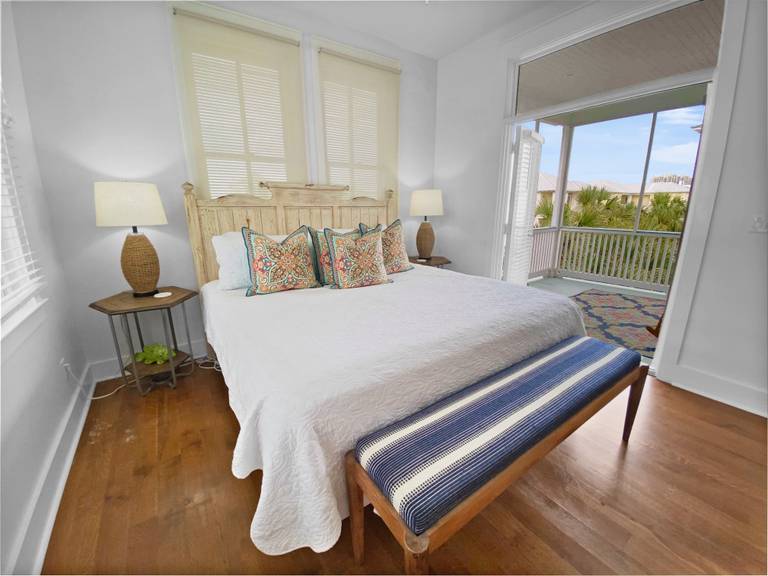 [33]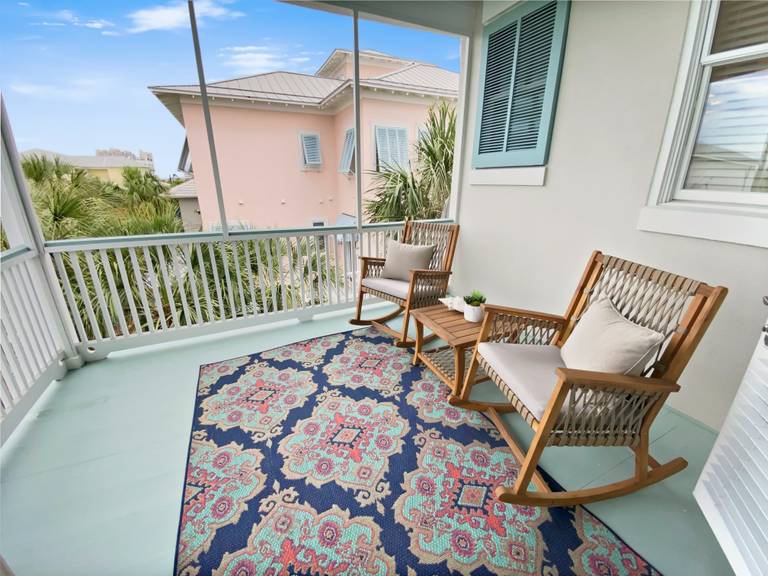 [34]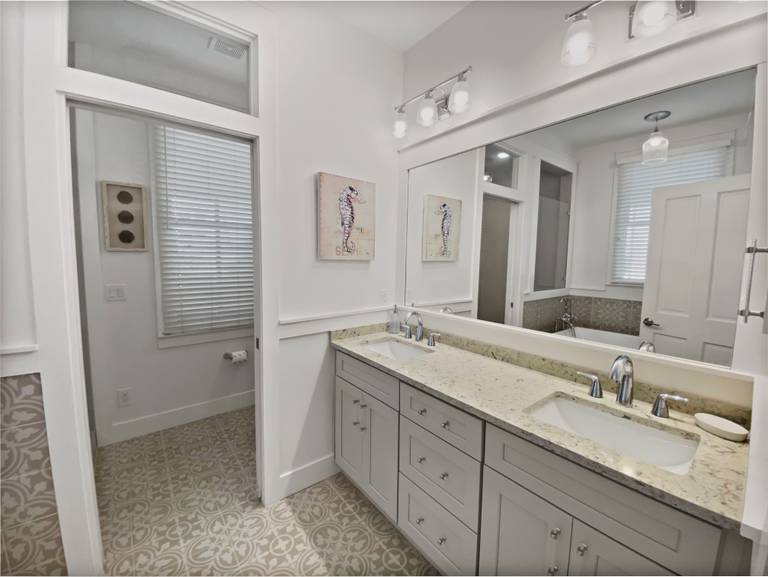 [35]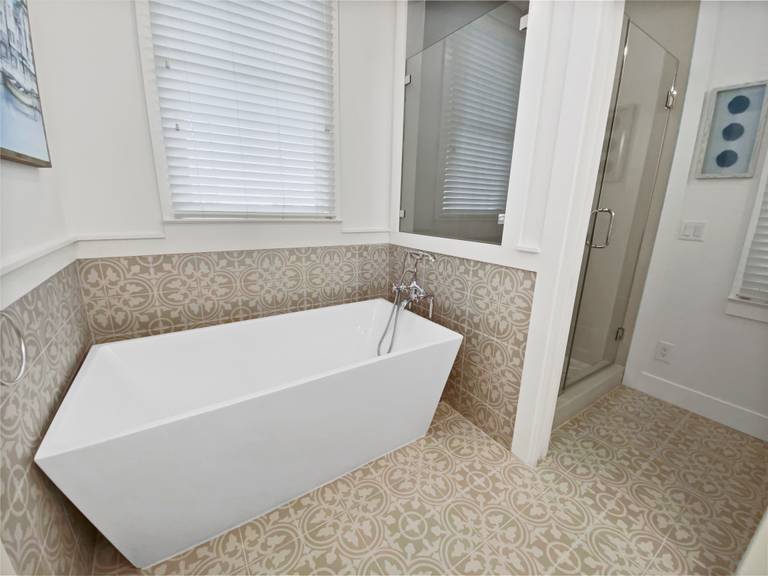 [36]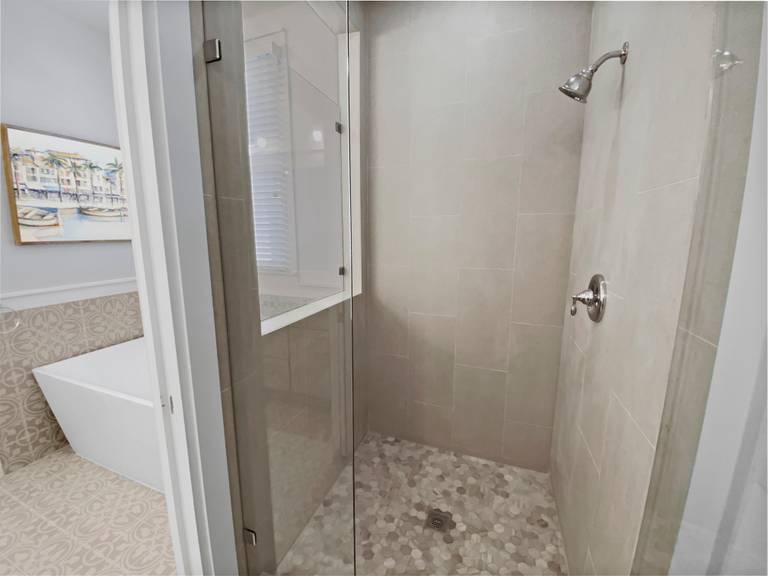 [37]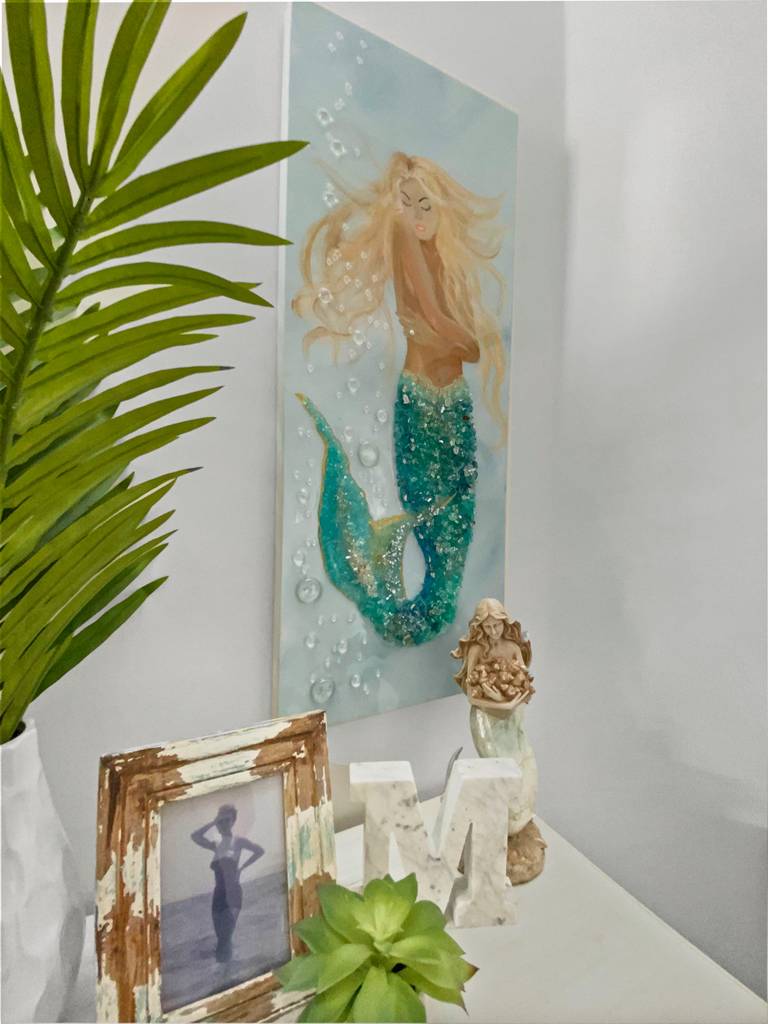 [38]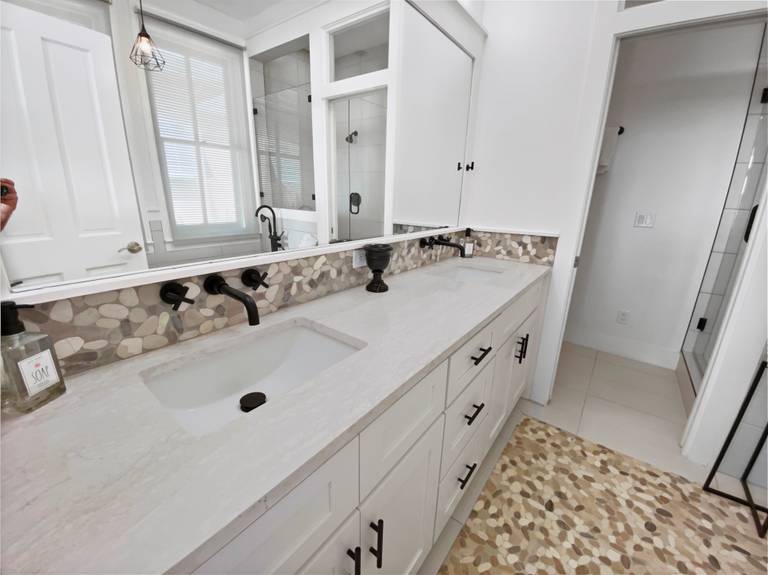 [39]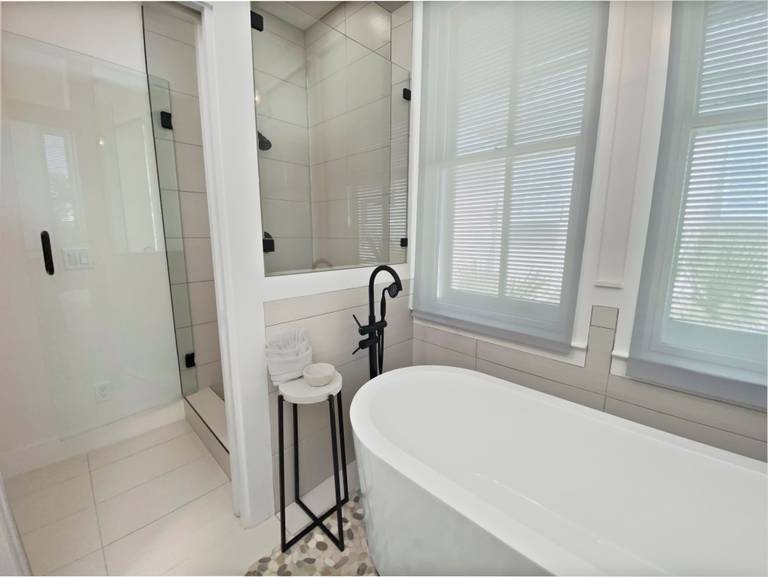 [40]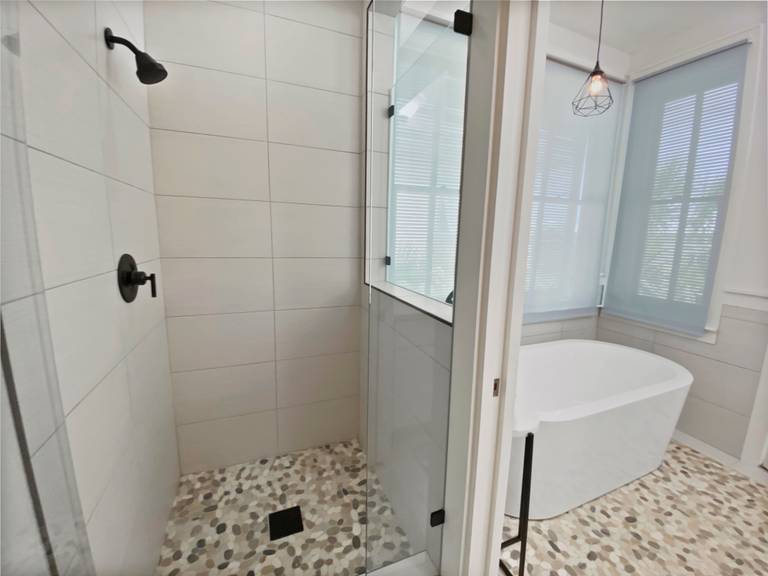 [41]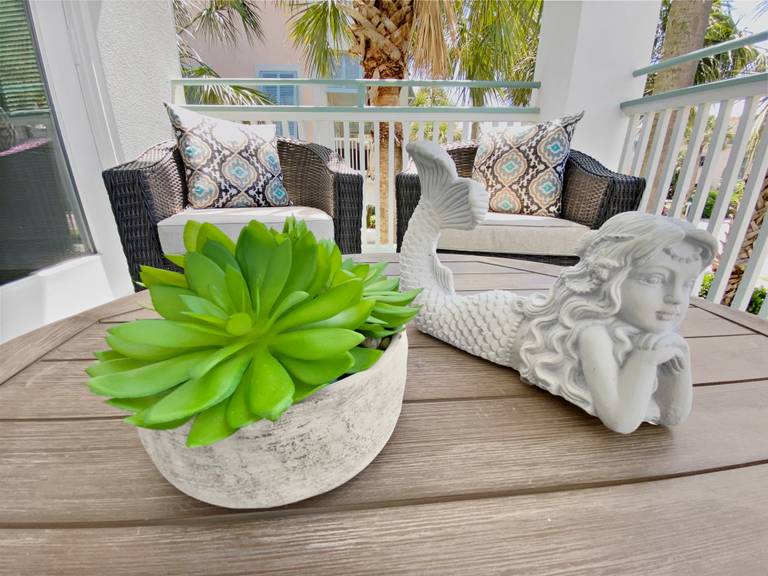 [42]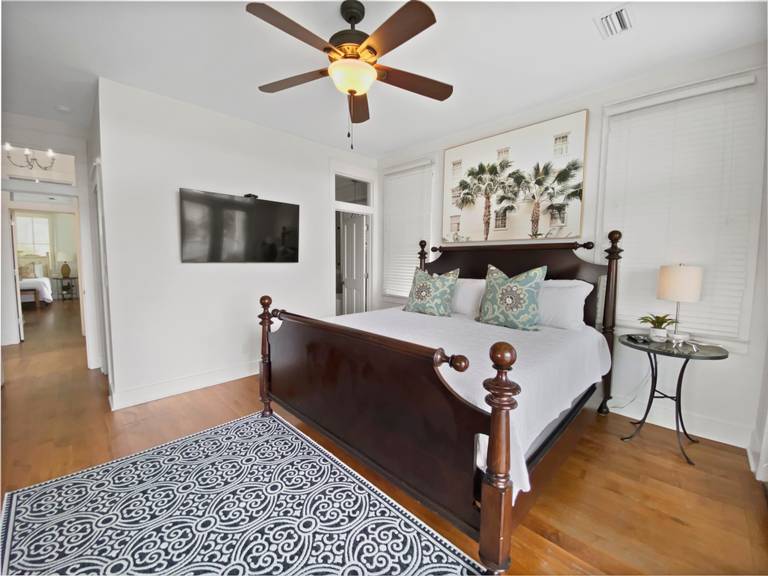 [43]
[44]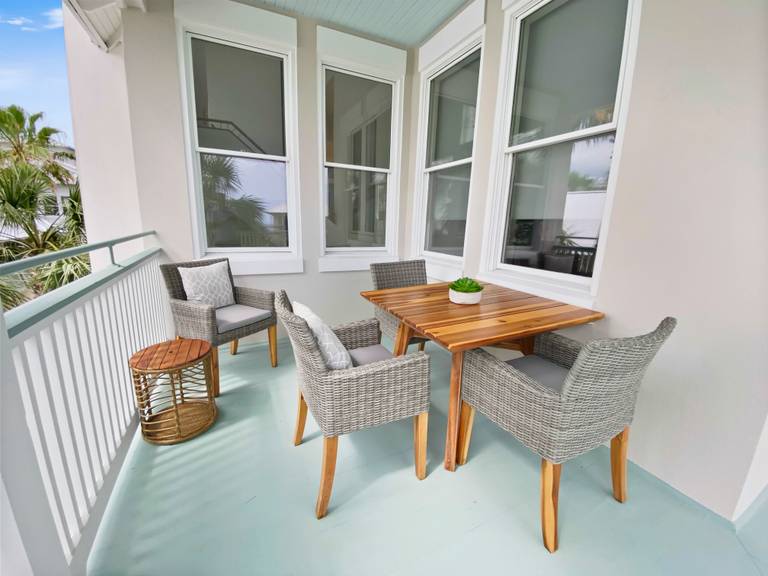 [45]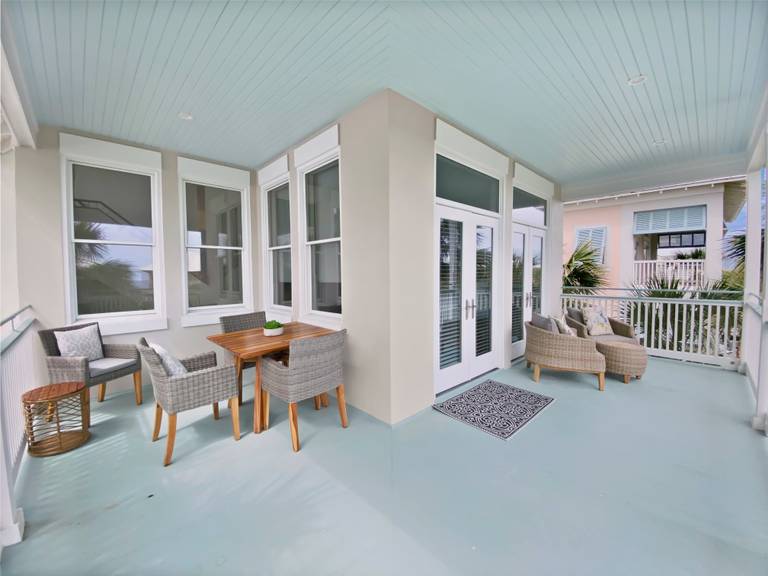 [46]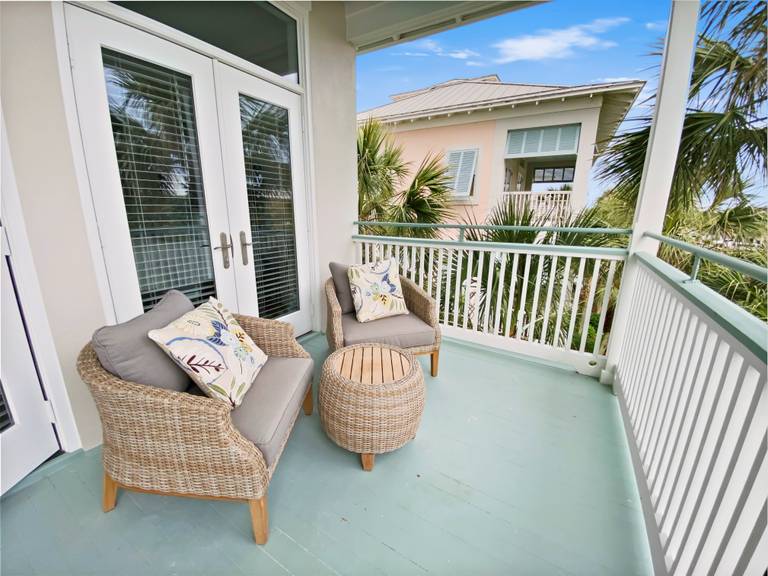 [47]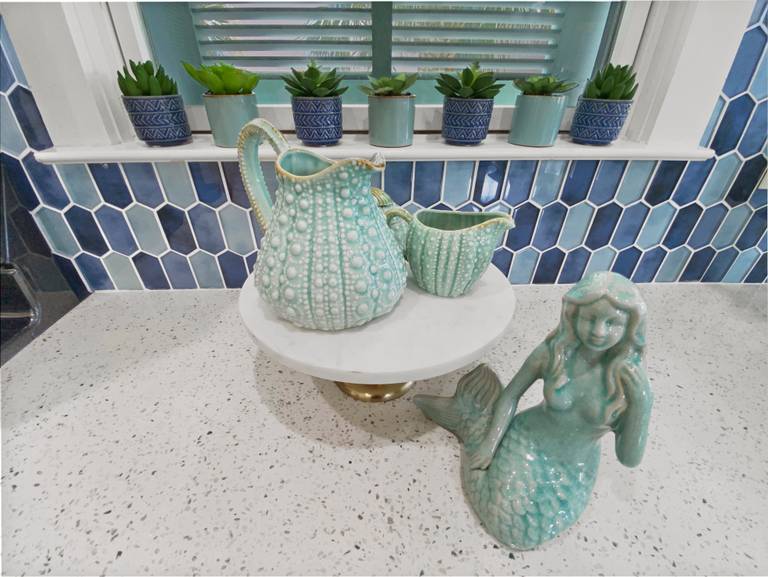 [48]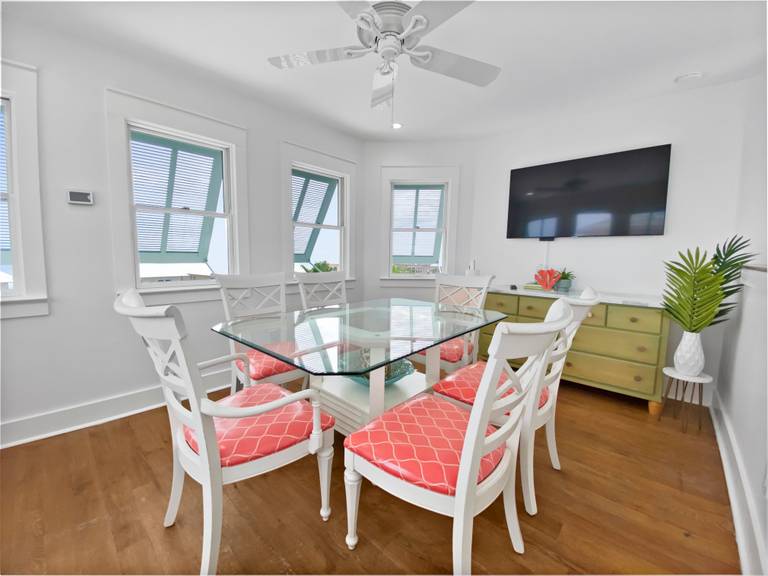 [49]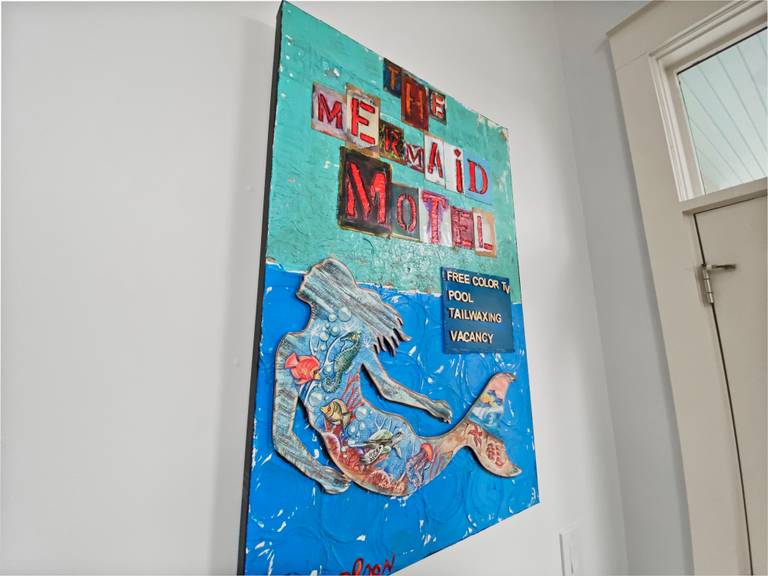 [50]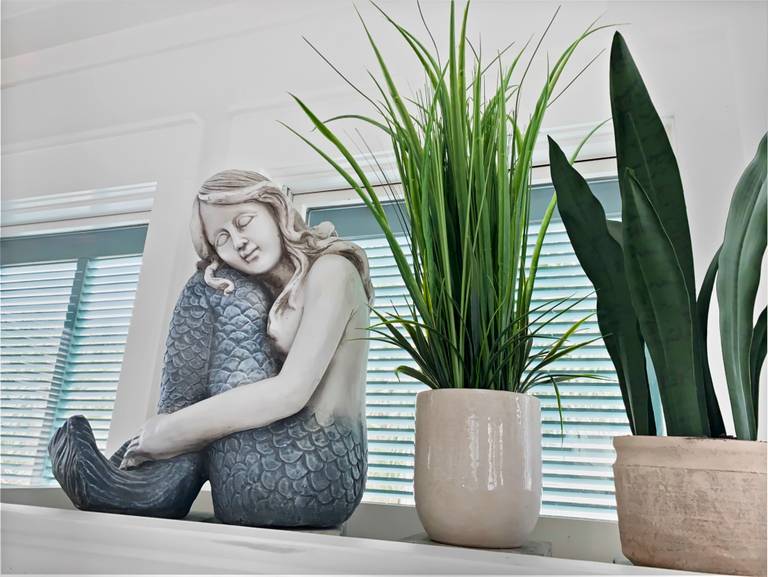 [51]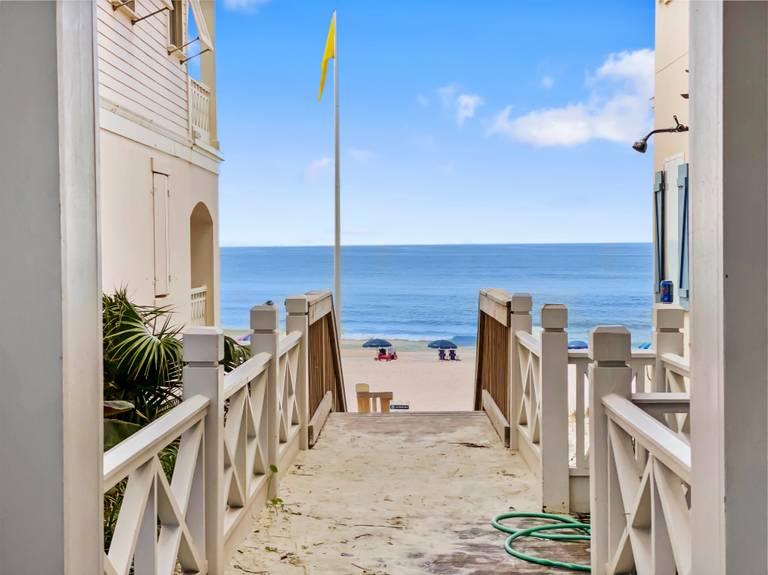 [52]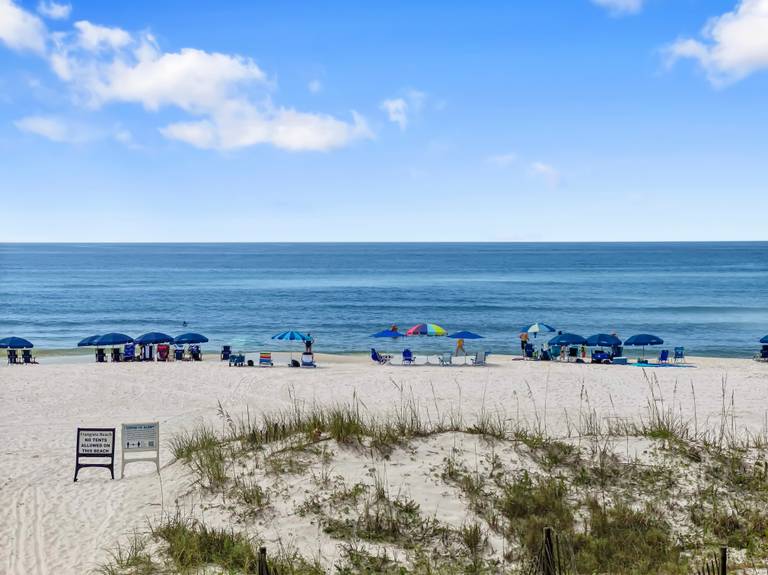 [53]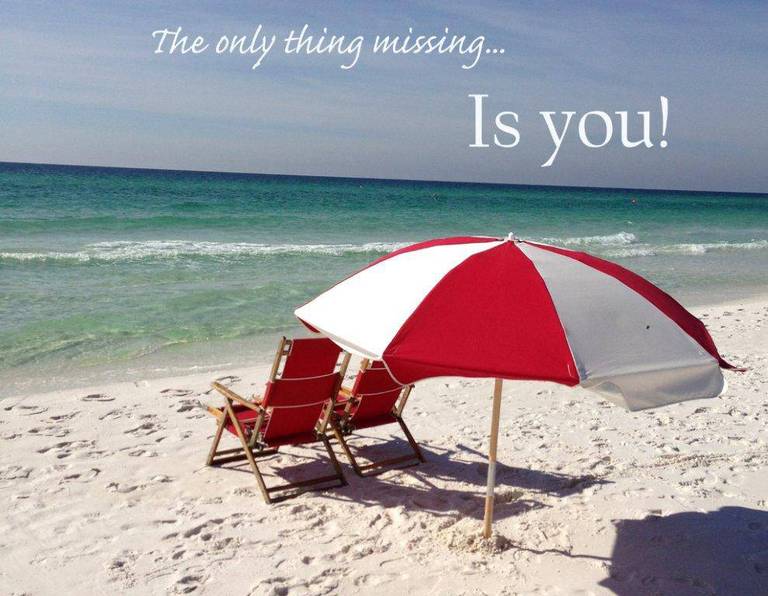 [54]
5 Bedrooms
4 Baths
Private Pool
Pool
Barbecue Grills
COVID-19 Cleaning Procedures
Due to the pandemic, we have changed our cleaning procedures. As always, we are washing all sheets and blankets between each guest and providing antibacterial soap. We are sanitizing and disinfecting all comely touched surfaces. We highly encourage each guest to bring disinfecting wipes and any other cleaning supplies to ensure their safety!
UPDATE: The new owner is currently under a total remodel on the house and will be completed in early May. Upgrades include a new kitchen, all 4 bathrooms remodeled, and a complete interior freshly painted white. The exterior pool area is being expanded with brick pavers and all new patio furniture around the pool and all 4 viewing decks.
Formally known as Fragistia Grande
Nestled in the heart of Frangista Beach, Mermaid Motel is located directly across from the beach and offers comfort and ultimate convenience.
As soon as you enter, you feel as though your worries melt away when you walk into the foyer.
To the right of the foyer is the first-floor bedroom with 2 twin over full bunks and an added queen bed.
As if all of this wasn't enough, the first floor has a Master suite that includes a king bedroom, seating area with a queen sofa sleeper, full bath, and kitchenette with a wine cooler.
Off the seating area is the beautiful backyard with a private pool and plenty of seating.
The second floor features a large kitchen with a 4 person breakfast bar. This kitchen is equipped with new appliances.
The dining area on the second floor can comfortably seat 6 and is perfect for all family dinners.
Aside from the large living area with comfortable seating with a queen sofa sleeper and a wall-mounted tv, you can step outside to the wrap-around balcony that offers views of the Gulf and outdoor dining options.
Also on the second floor is a king bedroom with a shared full bathroom and beautiful private screened-in porch that is perfect for relaxing in the sea breeze.
As you walk up the stairs past the beautiful stained glass windows, you are led to 2 king Master bedrooms, each with private bathrooms that include stand-up showers and large soaker tubs. Each room is equipped with a private balcony for complete tranquility and relaxation.
The fourth and final floor is a 6 seater top table, a flat-screen tv, and 360-degree views of the beautiful Miramar Beach.
The private pool offers a space for you to lounge and get away without the worry of crowds. This area is also complete with an outdoor shower to wash off the sand and sea. But, if you want something more upbeat, you will also have access to the large community pool just a 2-minute walk away.
Of course, no beach house is complete without a private beach access, and we have just that. Just a convenient 2-minute walk, the gated beach access is the perfect way to get your toes in the sand.
Nearby are the Silver Sands Factory Outlet Stores, which offer over 100 designer shops and several eateries. Sandestin Golf and Beach Resort® (which boasts four championship golf courses) is less than two miles away for those who love golf.
There is nothing that this house can't provide and all that is missing is you!
Book now and enjoy FREE golf, FREE Dolphin Cruise, FREE Big Kahuna's Waterpark passes, FREE parasailing, FREE Baytowne Adventure Zone for each night of your stay!
**One ticket is provided for each activity per day, NOT per person** They cannot be saved and combined. Activities are subject to availability, and partners' participation can change at any time. The Family Fun Package does not apply to stays that are longer than 14 nights.
Dates
Price
06/05/21 - 07/02/21

$8,983

/wk

07/03/21 - 07/09/21

$9,965

/wk

07/10/21 - 08/06/21

$8,052

/wk

07/10/21 - 08/06/21

$9,230

/wk

08/07/21 - 10/22/21

$470

/nt

08/07/21 - 10/22/21

$1,151

/nt

08/07/21 - 10/22/21

$3,756

/wk

08/07/21 - 10/22/21

$7,294

/wk

08/07/21 - 10/22/21

$17,207

/month

08/07/21 - 10/22/21

$25,310

/month

08/07/21 - 10/22/21

$470

/nt

08/07/21 - 10/22/21

$1,008

/nt

10/23/21 - 11/19/21

$390

/nt

10/23/21 - 11/19/21

$523

/nt

10/23/21 - 11/19/21

$2,737

/wk

10/23/21 - 11/19/21

$3,477

/wk

10/23/21 - 11/19/21

$390

/nt

10/23/21 - 11/19/21

$462

/nt

11/20/21 - 11/26/21

$458

/nt

11/20/21 - 11/26/21

$594

/nt

11/20/21 - 11/26/21

$3,740

/wk

11/20/21 - 11/26/21

$582

/nt

11/20/21 - 11/26/21

$585

/nt

11/27/21 - 12/17/21

$390

/nt

11/27/21 - 12/17/21

$532

/nt

11/27/21 - 12/17/21

$2,727

/wk

11/27/21 - 12/17/21

$3,155

/wk

11/27/21 - 12/17/21

$390

/nt

12/18/21 - 12/31/21

$470

/nt

12/18/21 - 12/31/21

$613

/nt

12/18/21 - 12/31/21

$3,498

/wk

12/18/21 - 12/31/21

$4,055

/wk

12/18/21 - 12/31/21

$525

/nt

12/18/21 - 12/31/21

$591

/nt

01/01/22 - 03/04/22

$390

/nt

01/01/22 - 03/04/22

$564

/nt

01/01/22 - 03/04/22

$2,727

/wk

01/01/22 - 03/04/22

$3,250

/wk

01/01/22 - 03/04/22

$11,256

/month

01/01/22 - 03/04/22

$12,026

/month

01/01/22 - 03/04/22

$390

/nt

01/01/22 - 03/04/22

$461

/nt