~~FREE GOLF~~ Unique Townhome A Short Walk Away From the Beach!
Unit Code: TIV5434
Excellent
Reviewed on 2020-08-24 by Benjamin D. from Fulshear , TX United States
Updated on 2020-08-24
Services from rental manager
Cleanliness
Location
Property condition
Perfect for a family vacation!
Hi Benjamin, thank you very much for taking the time to leave this review! We are so glad you enjoyed your stay and hope to see you again soon.
Sandestin 2020
Reviewed on 2020-08-10 by Rob P. from Franklin, TN US
Updated on 2020-08-10
Services from rental manager
Cleanliness
Location
Property condition
The house was perfect for our crew. My only complaint would be the lack of information provided prior to the trip. I asked several questions regarding which beach we would access to, and the answers I received were very generic and didn't address the question. So when we got there, we didn't have any idea where to go and had to ask people. The beach was WAY over-crowded and you had to rent an umbrella to secure a spot. If I went to Sandestin again, I would stay at a place directly on the beach so as to have more space.
Hi Rob, thank you very much for taking the time to leave this review! We are so glad you enjoyed your stay and apologize for the confusion with the beach access. We hope to see you again soon.
Leave a Review
[2]
Custom1
Tivoli Terrace at Sandestin
Custom3
Sandestin Golf & Beach Resort
Custom10
Internet on Box: ID: 735922 or 735923 PW: C2C26B2B68529
Beds
King 2
Queen 2
Sofa Bed 1
Bunk 1
AMENITY
jetted tub
king
queen
shower
toilet
tub
ENTERTAINMENT
DVD Player
Games
Satellite / Cable
Television
GENERAL
Air Conditioning
Clothes Dryer
Linens Provided
Living Room
Parking
Towels Provided
Washing Machine
On Site Amenities
Private Gas Grill
Community Pool
Kiddie Pool
Beach Service
Bedding
2 King Beds
2 Queen Beds
1 Queen Sofa Sleeper
1 Set of Bunks (Twin over Twin)
Indoor Features
Washer & Dryer
Flat Screen TVs
TV in Every Bedroom
Geographic and View
Beach Access Nearby
Gulf Side
Short Walk to Beach
5434 Tivoli Terrace
32550
Destin
,
FL
United States
30° 22' 21.828" N, 86° 19' 39.792" W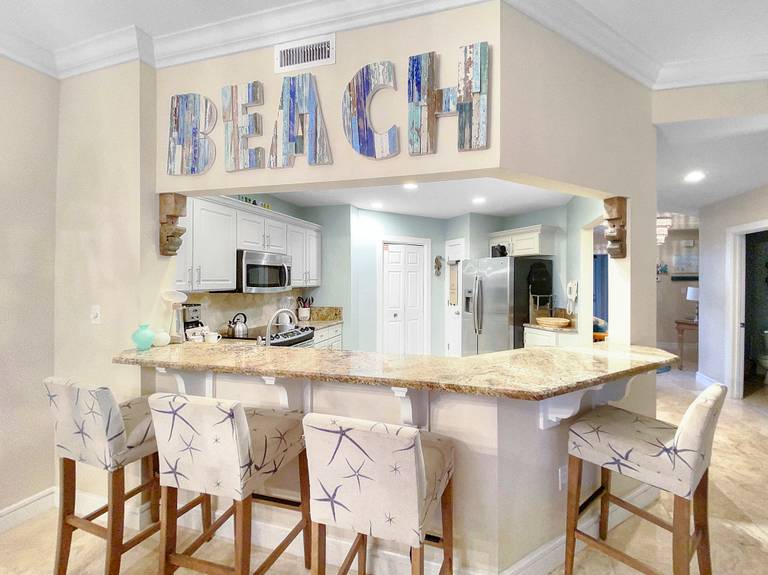 [4]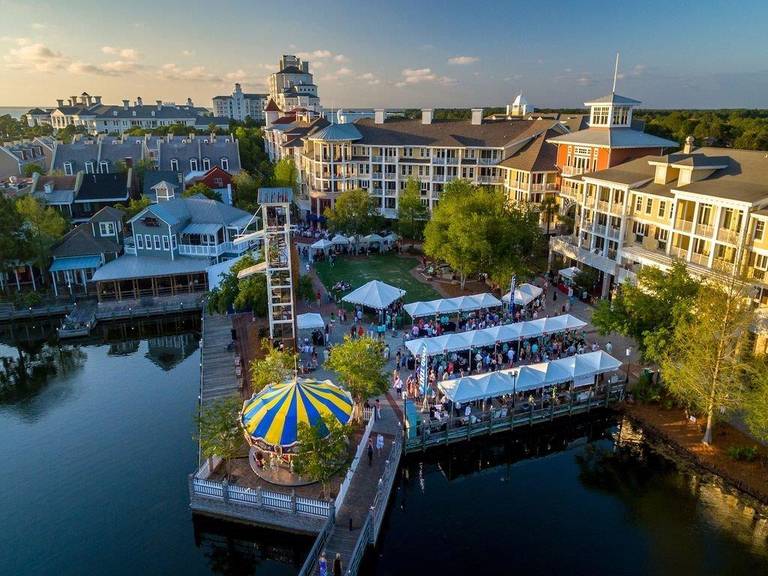 [5]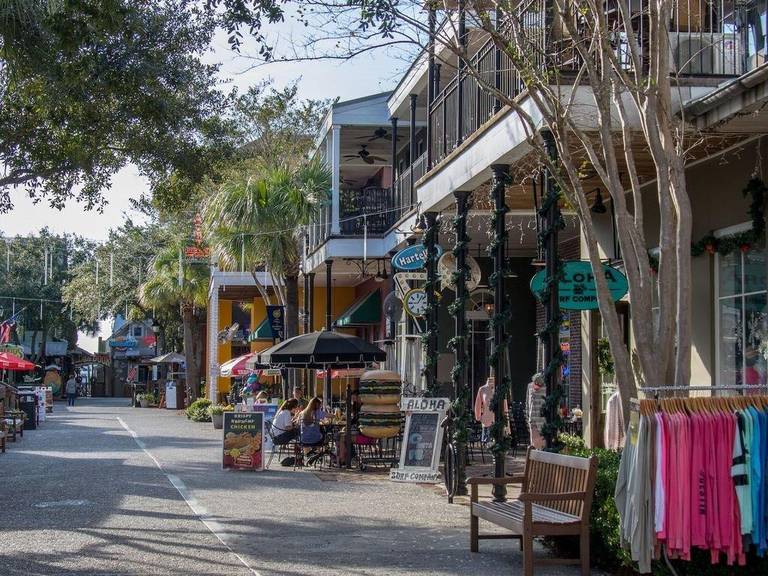 [6]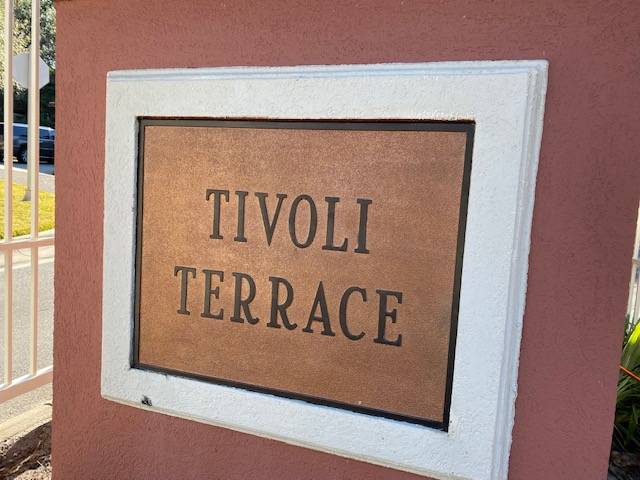 [7]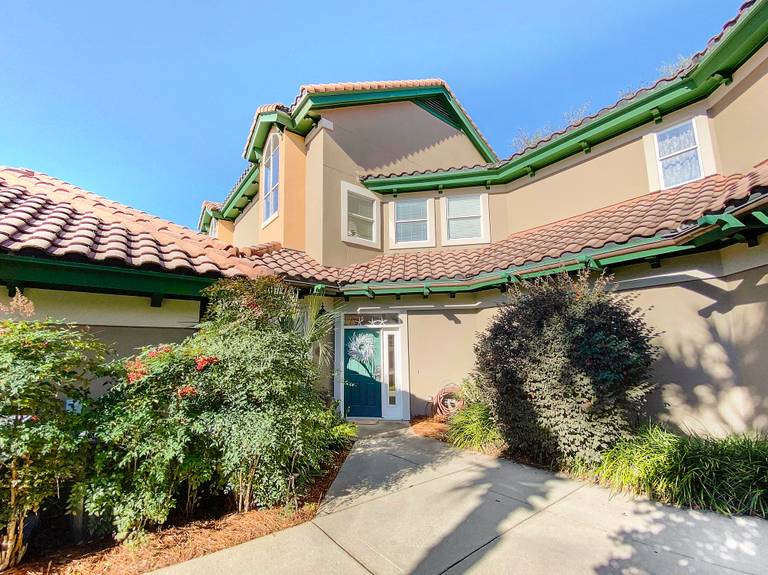 [8]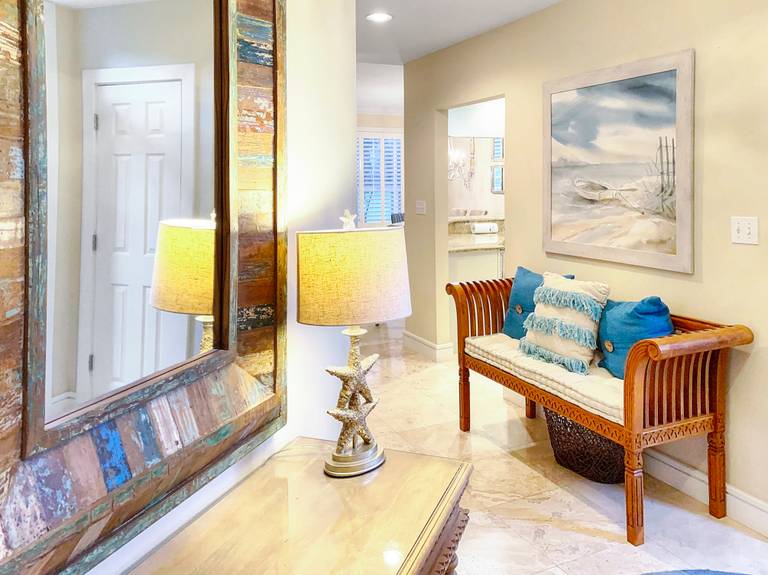 [9]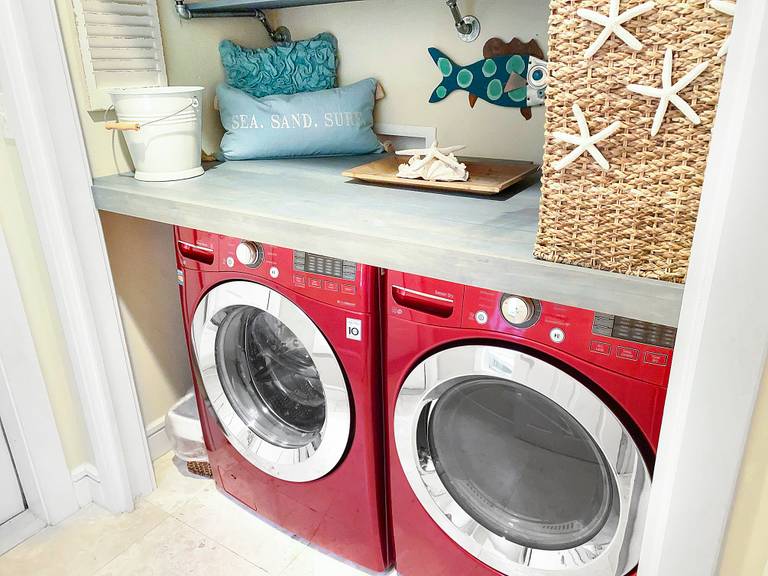 [10]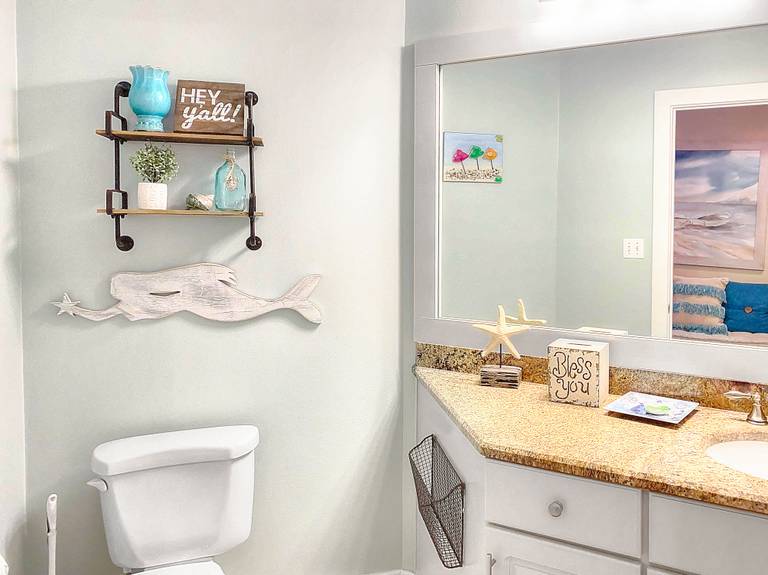 [11]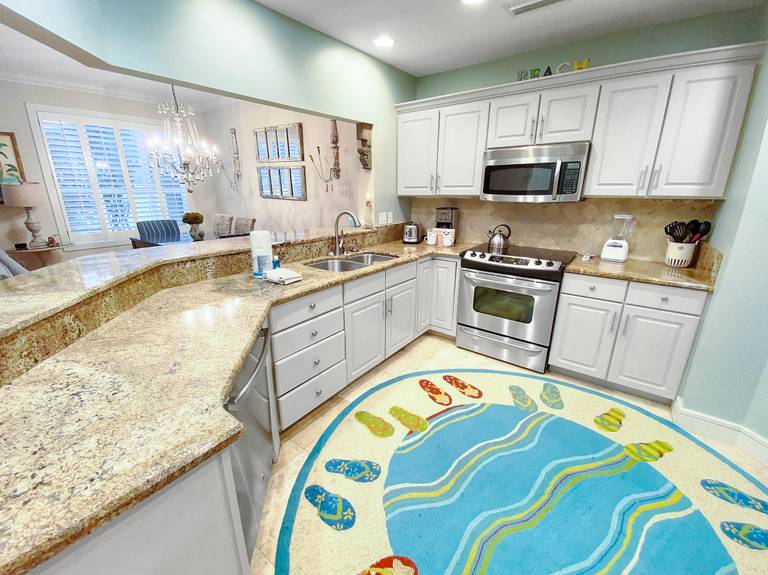 [12]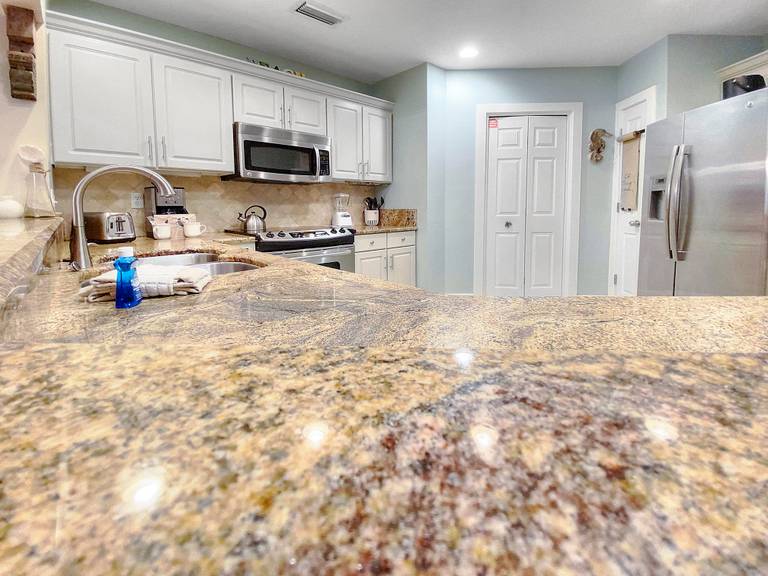 [13]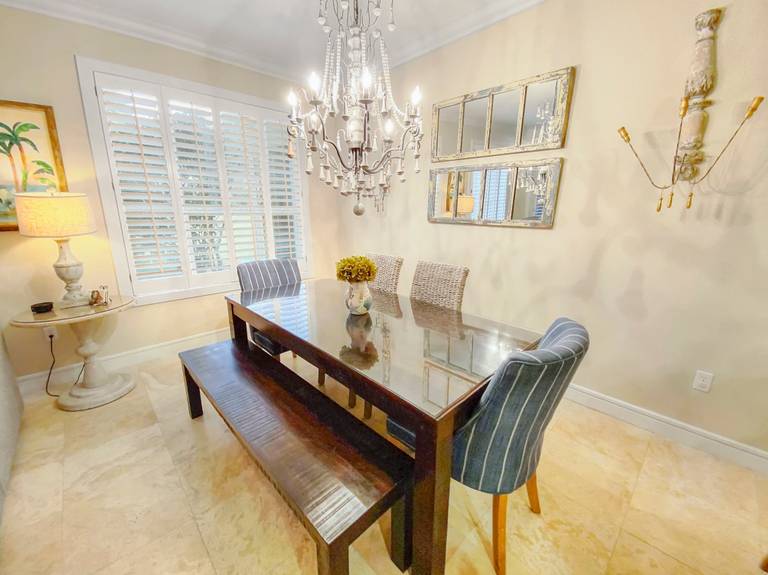 [14]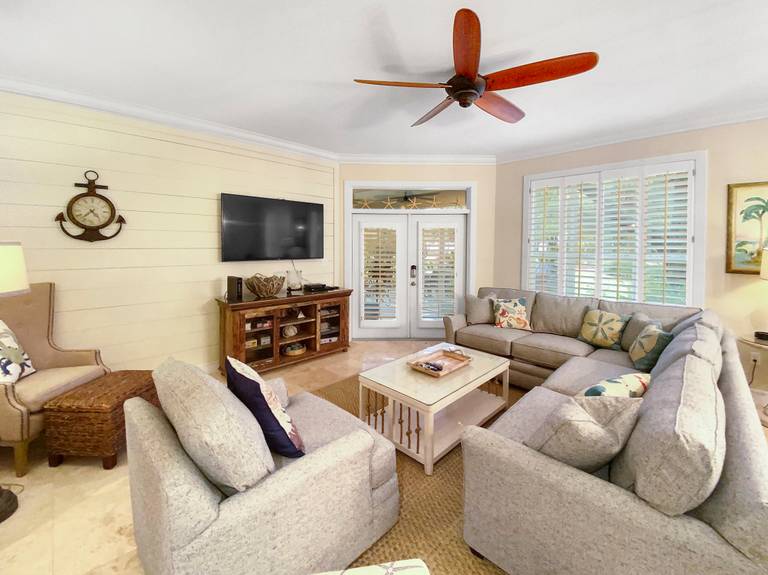 [15]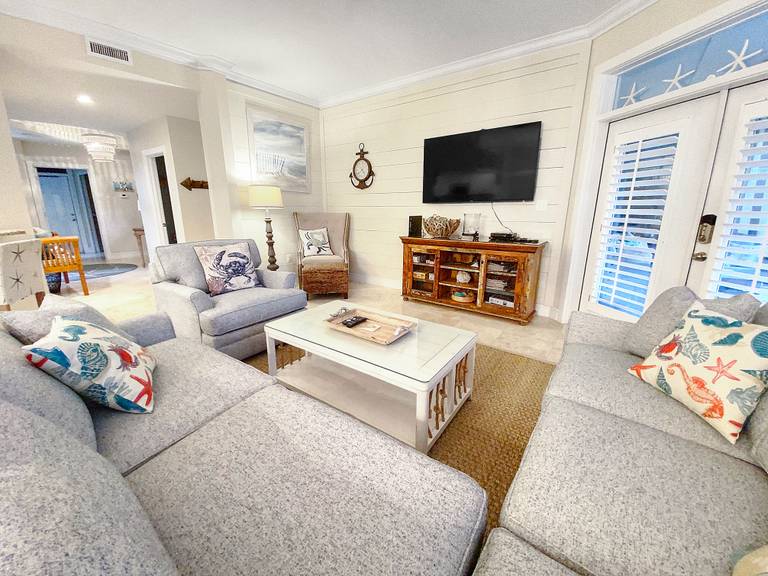 [16]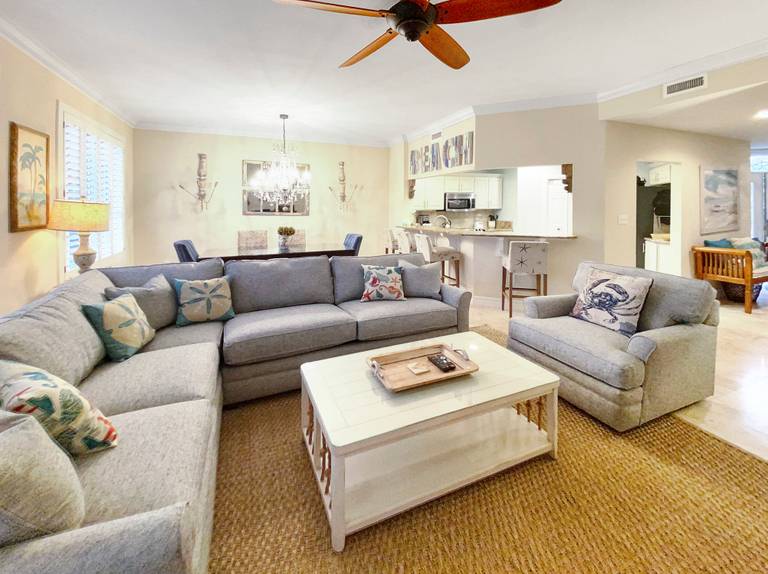 [17]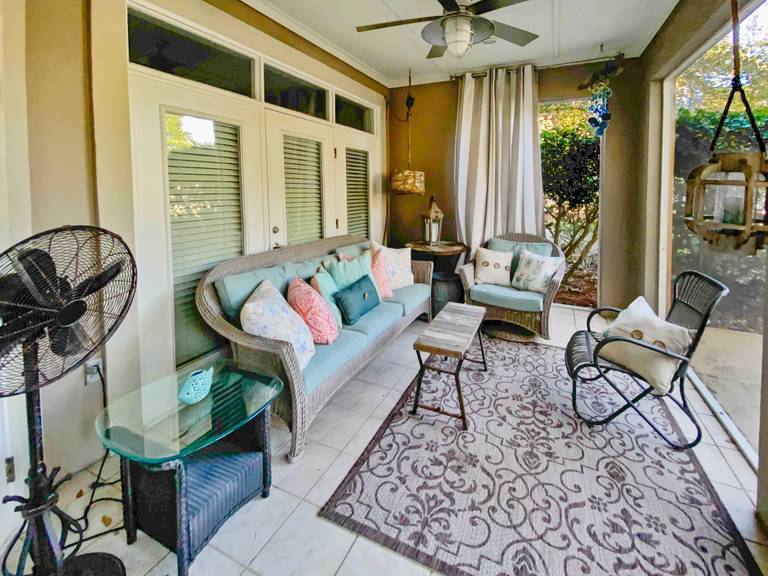 [18]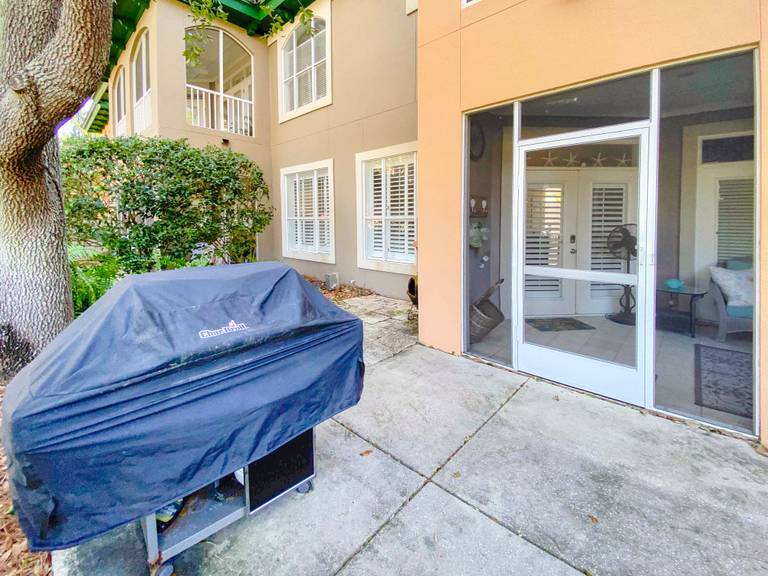 [19]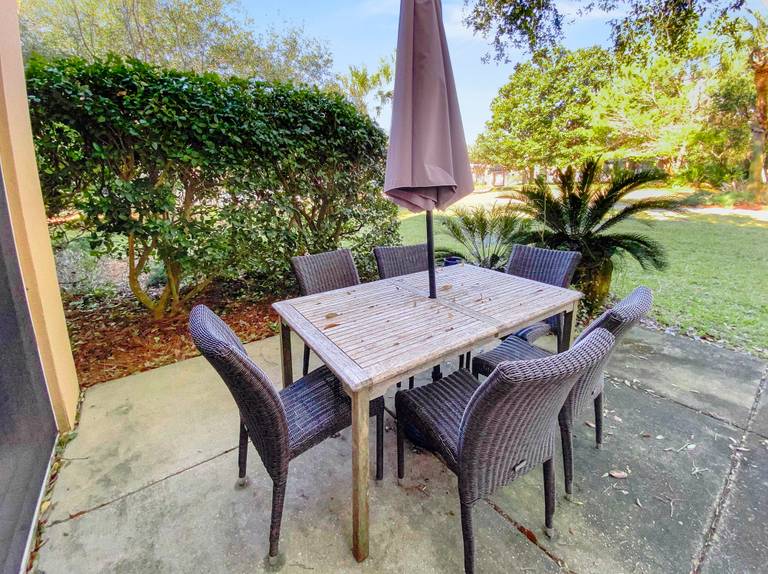 [20]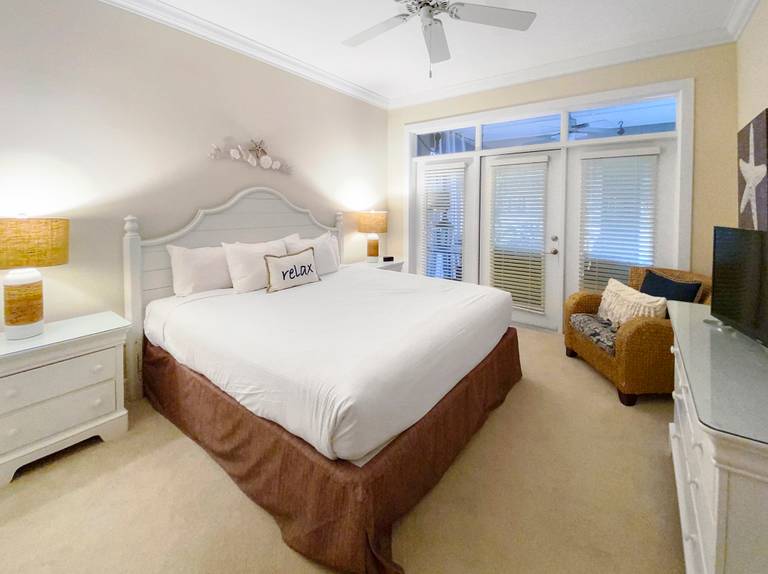 [21]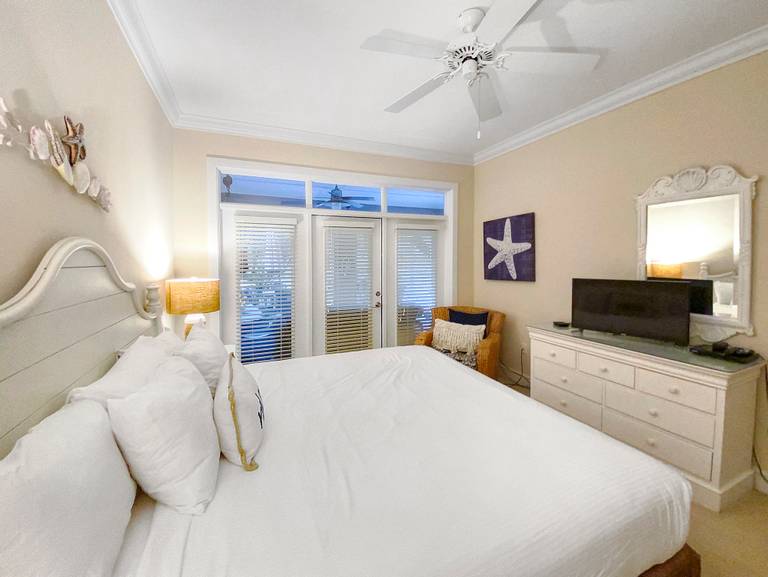 [22]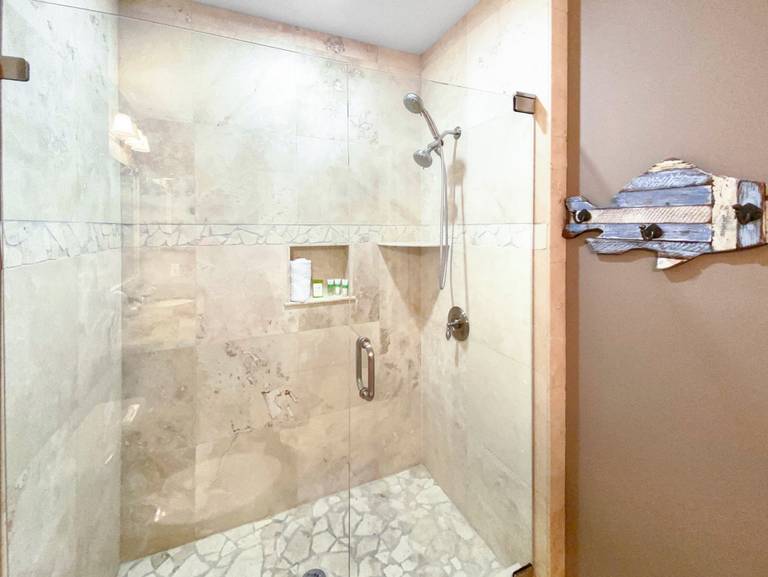 [23]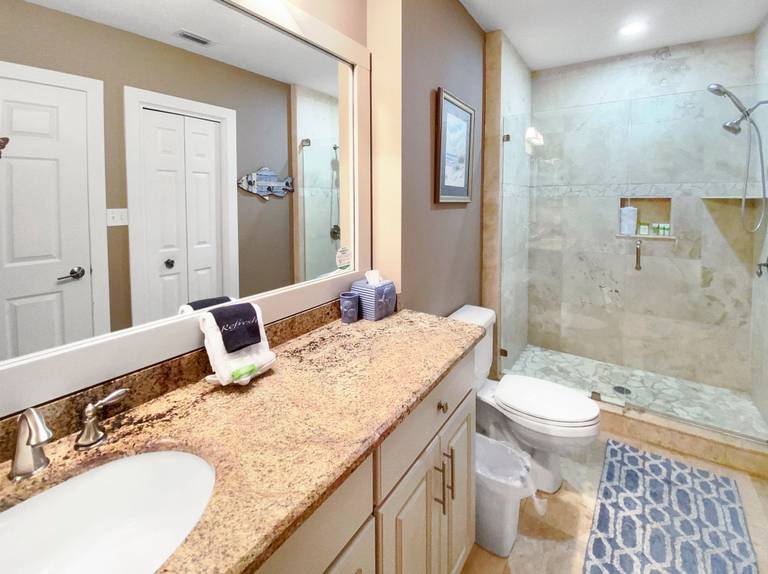 [24]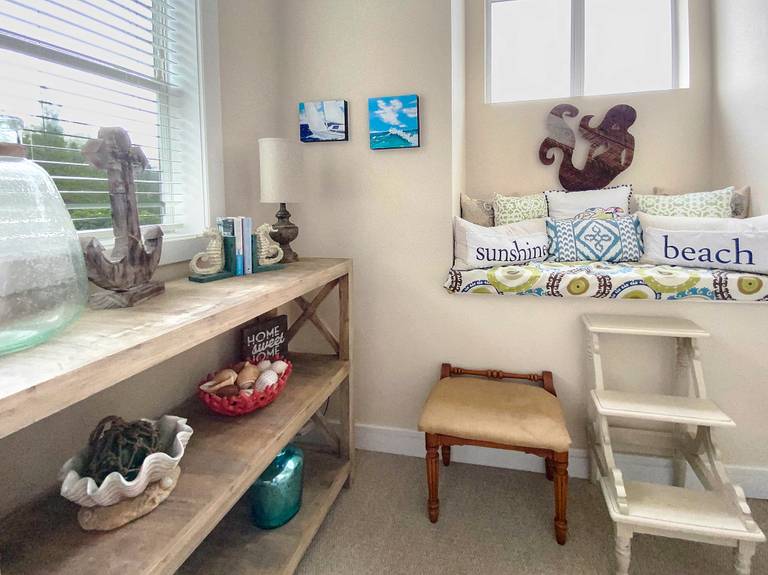 [25]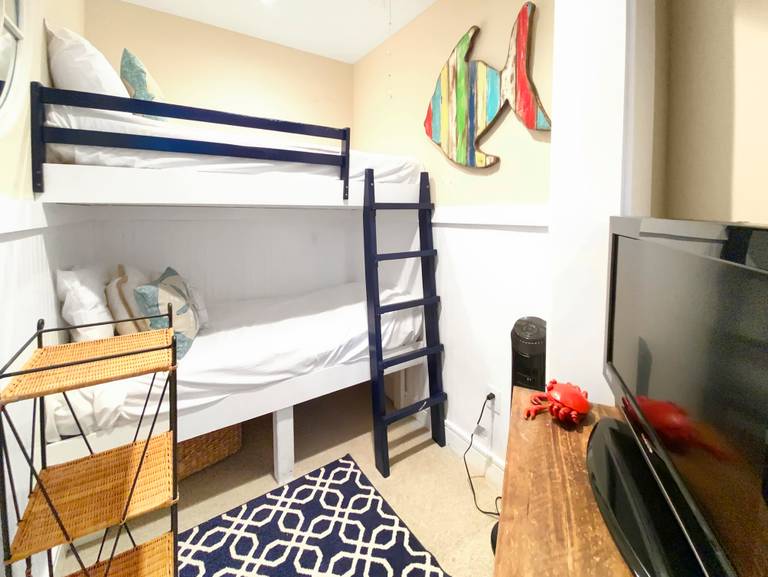 [26]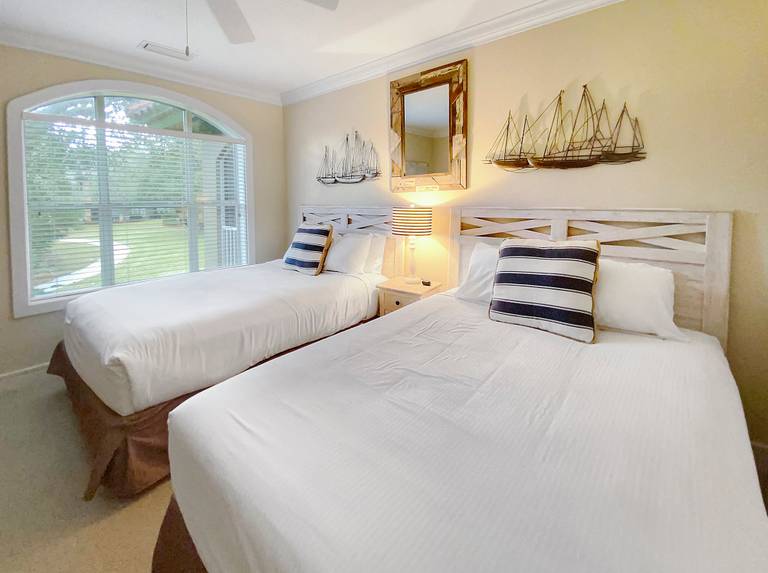 [27]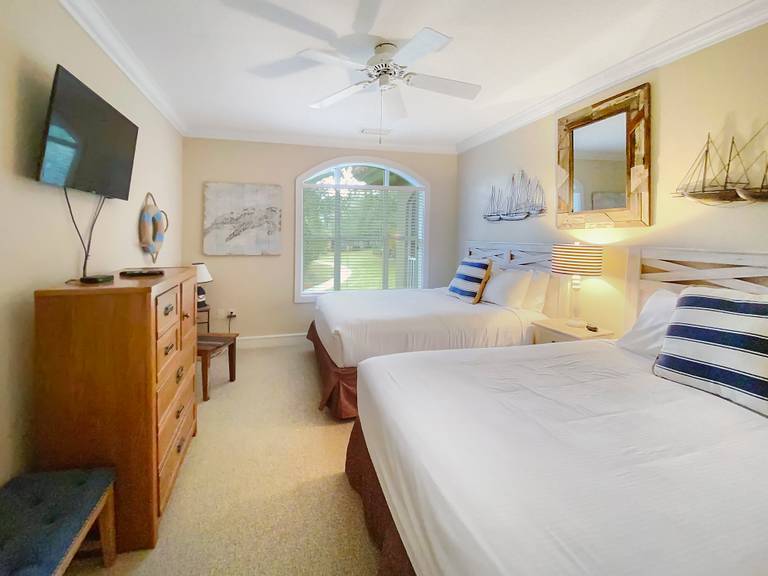 [28]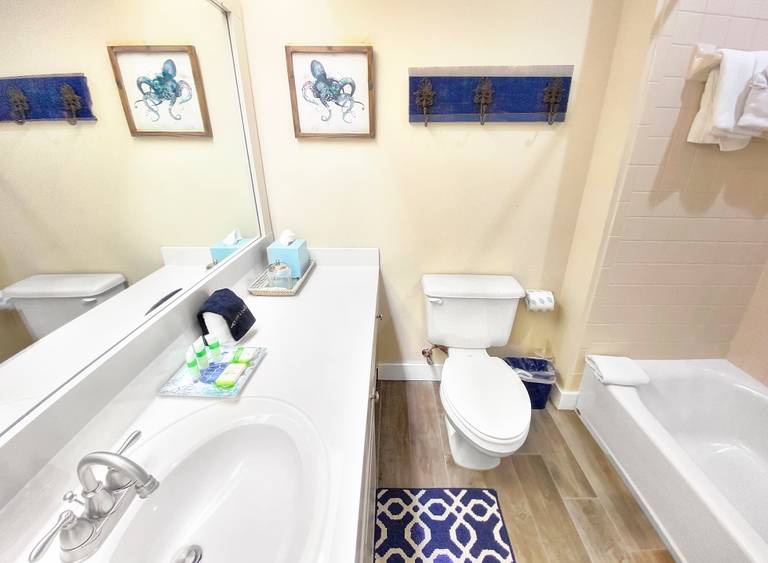 [29]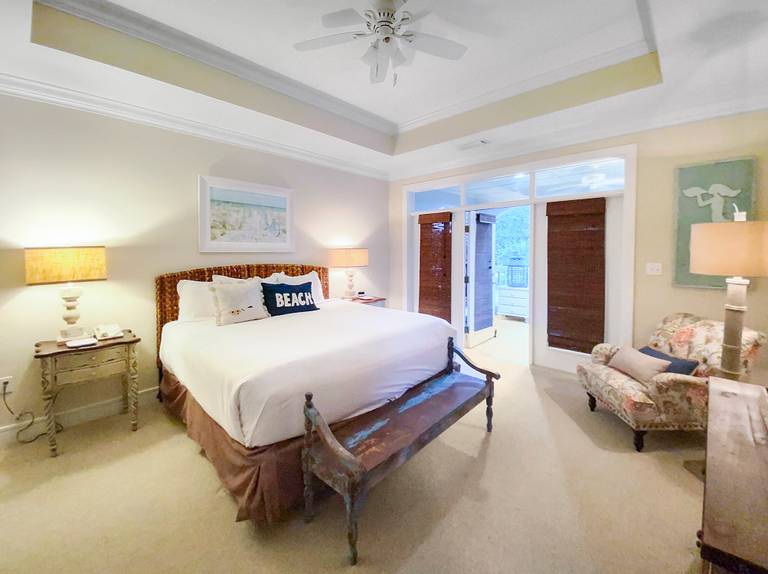 [30]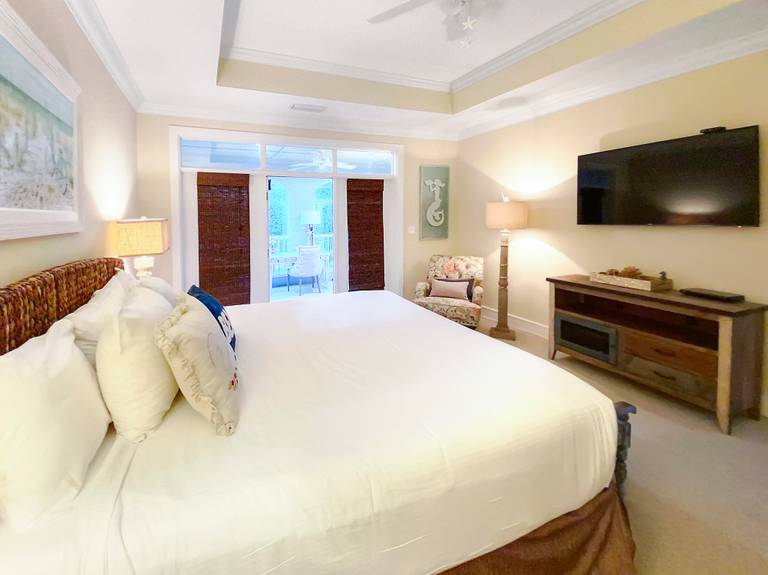 [31]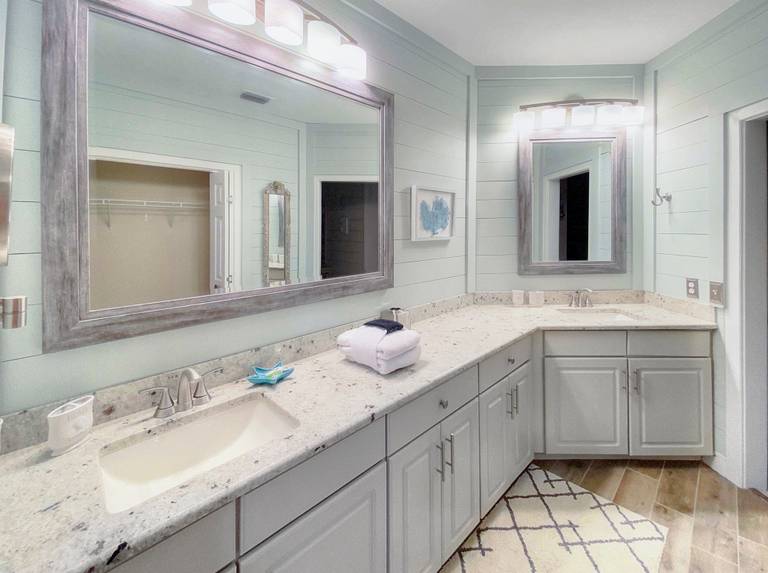 [32]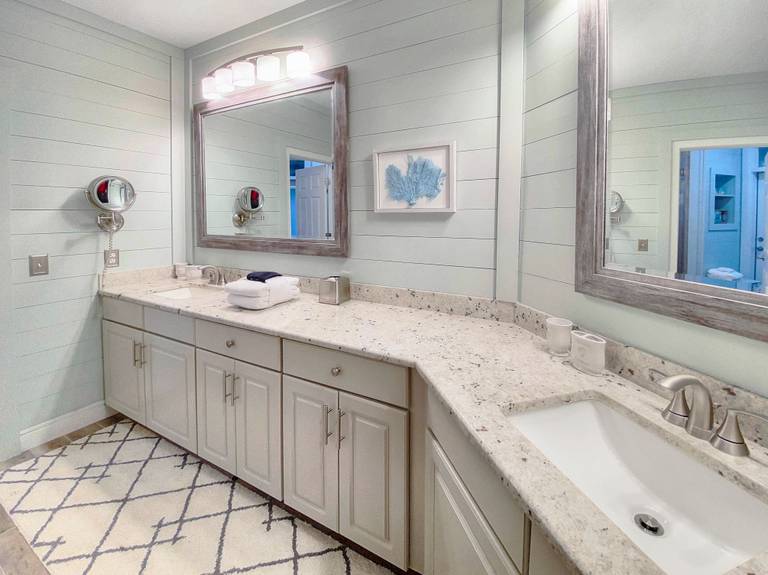 [33]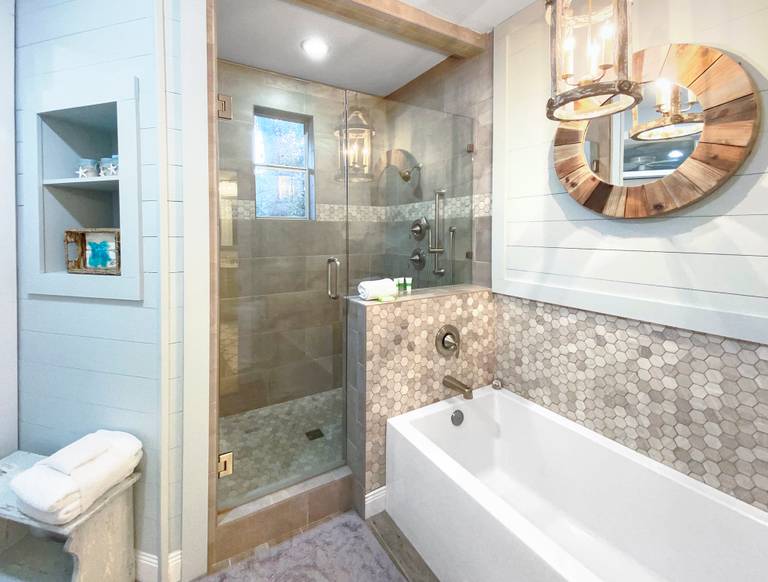 [34]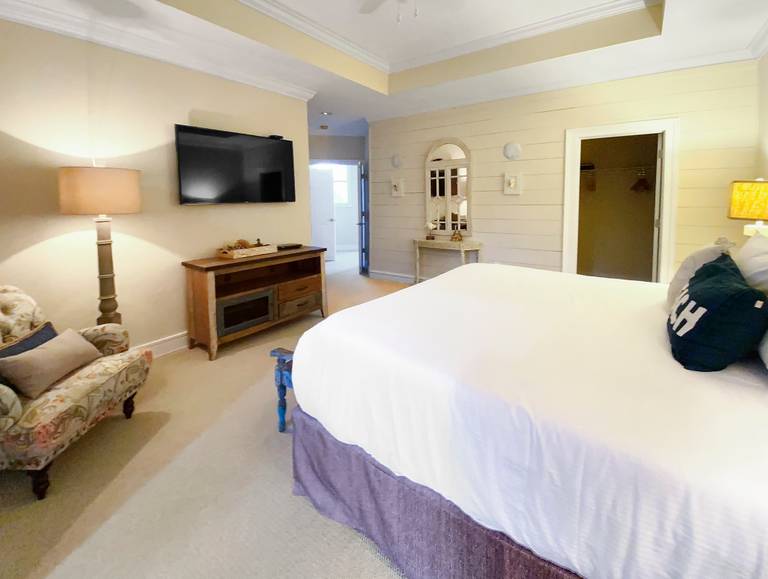 [35]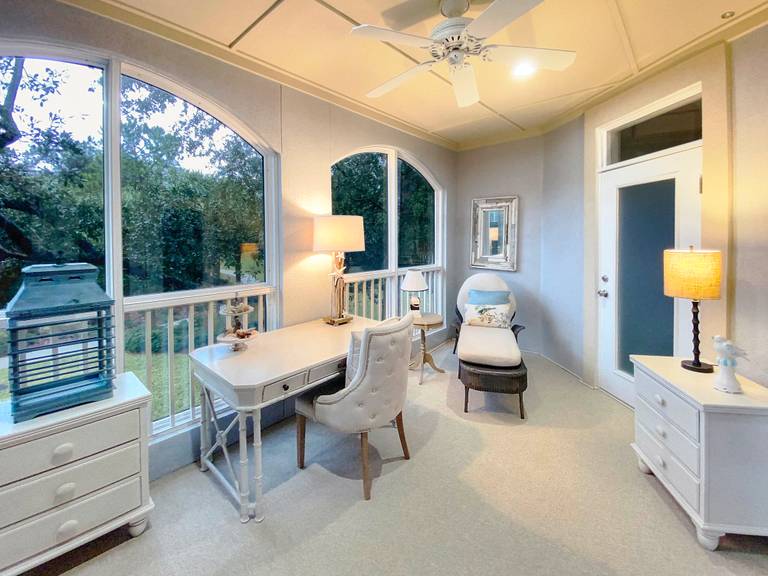 [36]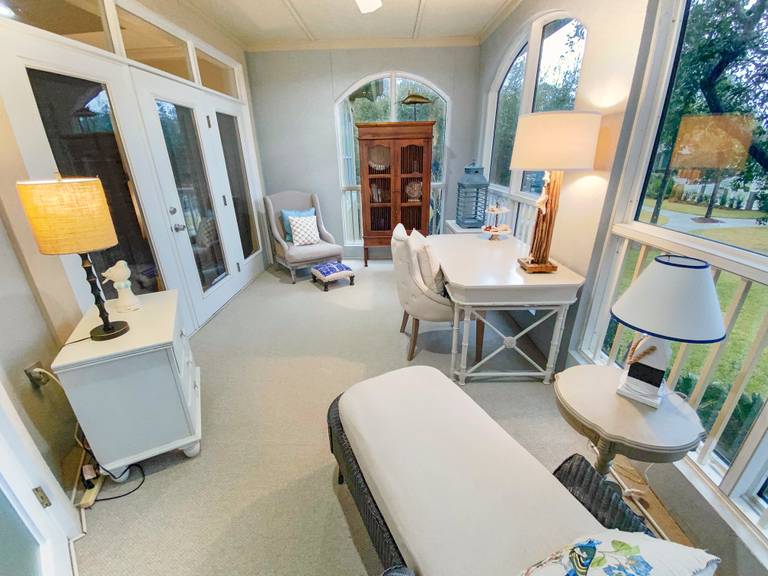 [37]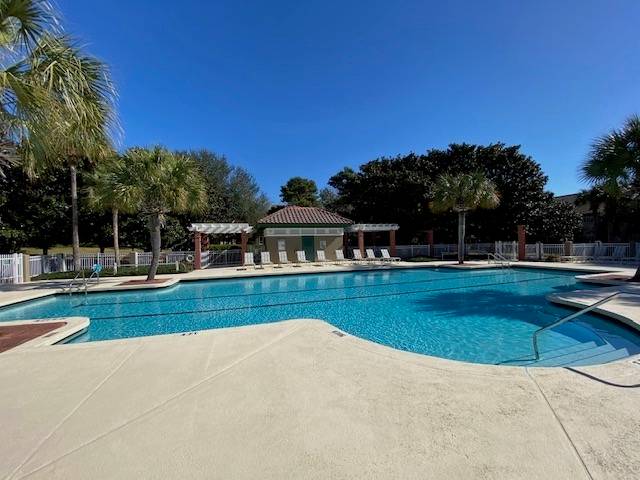 [38]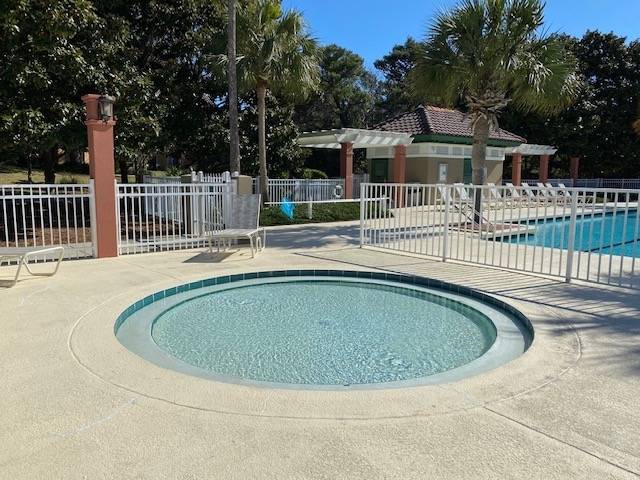 [39]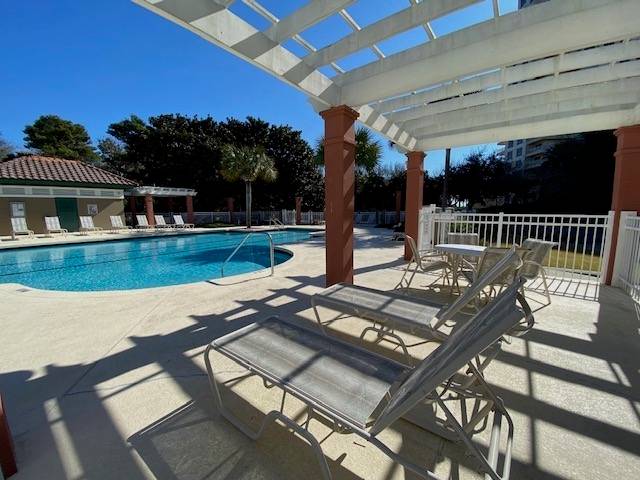 [40]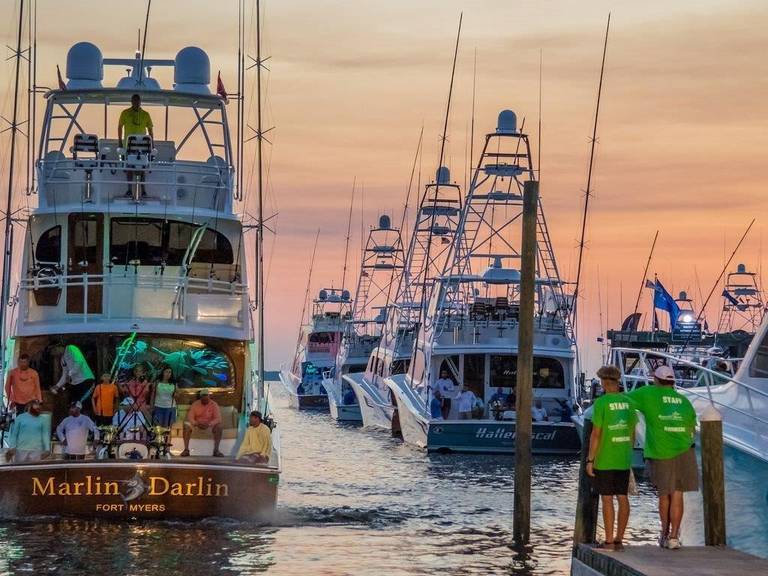 [41]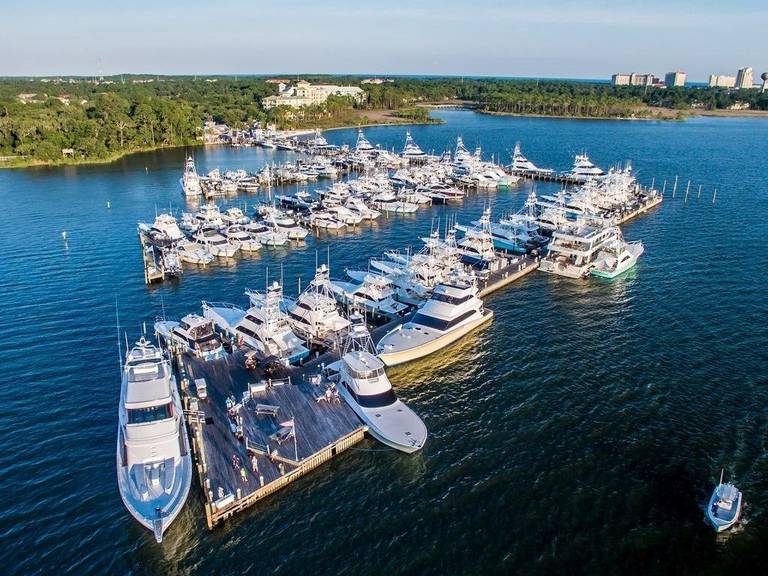 [42]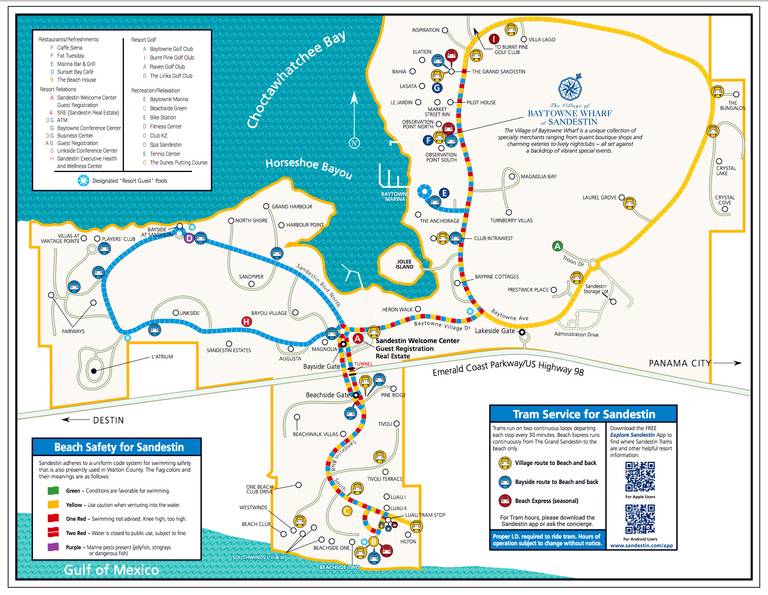 [43]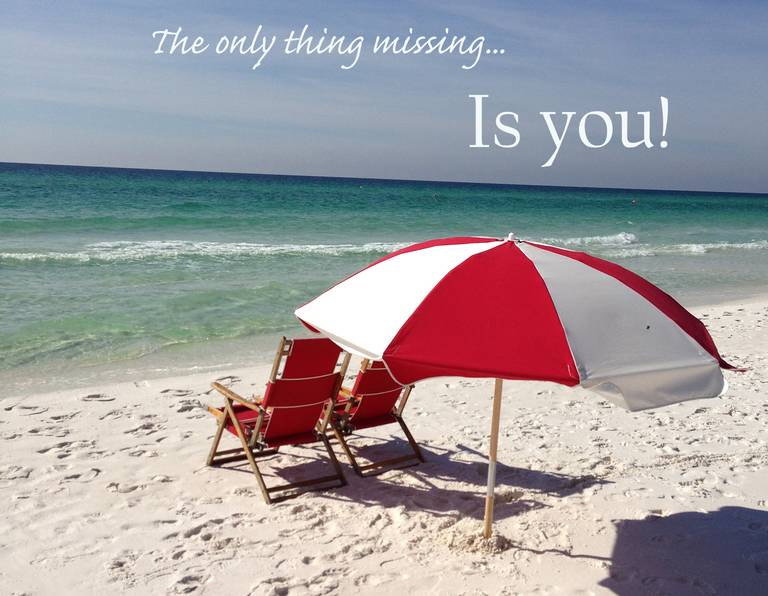 [44]
3 Bedrooms
3.5 Baths
COVID-19 Cleaning Procedures
Due to the pandemic, we have changed our cleaning procedures. As always we are washing all sheets and blankets in between each guest and we are providing antibacterial soap. We are sanitizing and disinfecting all commonly touched surfaces. We highly encourage each guest to bring disinfecting wipes and any other cleaning supplies to ensure their own safety!
Welcome one and all to your new home away from home! Tivoli Terrace is located in the fabulous Sandestin Beach and Golf Resort® giving you access to activities and dining options at Baytowne Wharf. The townhome is on the beach side of the resort and a short walk to our famous crystal white sand beaches and emerald green waters. The private community of Tivoli offers a community pool of all residents. The pool features a splash pool for small children perfect for all ages. Tivoli Terrace will be the highlight of your next getaway!
When you first walk into this stunning townhome you are greeted with the sea. It has been decorated to highlight the beach vacation experience.
The entry welcomes you with the beach! Connected to the entry is the Mud/ Laundry Room with up to date washer and dryer. Off the top of the entry is the half bathroom.
The first floor of the house provides a king bedroom suite with a private full bathroom.
The kitchen is fully equipped with all up to date appliances, a walk in pantry, and a breakfast bar that seats 4.
Off the kitchen is the dining area that seats up to 8 people.
The living area is the center of your entertainment. With plenty of seating, and entertainment center filled with board games and a large flat screen there will never be a dull night spent here.
Spend your evenings inside or out with the screened in porch located off the back of of the living room. Directly out side of the porch is the perfect grilling area. With plenty of seating and the perfect view of the Tivoli Oasis, morning coffee won't be ruined by bugs.
Take a walk up the stairs and curl up in the reading nook with your favorite book. Perfect for rainy days in.
Right next to the adorable reading nook is the 2 queen bedroom suite. The suite provides 2 queen beds, private tv and a shared full bathroom.
The full bathroom is shared with the bunk room directly across the hall from the queen suite. The bunk room provides twin size bunkbed and a private tv.
The final feature of the this wondrous home is the Master Suite. This is not like any master suite you have seen before. The suite features a king bed, full master bath with a walk in shower, dual sinks, and a full size tub. However, the best part of this master suite is the "office space". Windows cover all 4 walls and provides the perfect view to collect your thoughts or even get work done. Three vehicles allowed for parking.
Book now and enjoy FREE golf, FREE Dolphin Cruise, FREE Big Kahunas Water Park, FREE parasailing, FREE Baytowne Adventure Zone for each night of your stay!
**One ticket is provided for each activity per day NOT per person** They cannot be saved and combined. Activities are subject to availability and partners participation can change at any time. The Family Fun Package does not apply to stays that are longer than 14 nights.
Other things to note: Starter packs including toilet paper, paper towels, trash bags, dish soap, shampoos, and laundry detergent are provided. Depending on your length of stay, please plan accordingly as you will be required to replenish these items yourself.
Dates
Price
04/10/21 - 05/21/21

$245

/nt

04/10/21 - 05/21/21

$1,712

/wk

04/10/21 - 05/21/21

$245

/nt

05/22/21 - 05/28/21

$251

/nt

05/22/21 - 05/28/21

$282

/nt

05/22/21 - 05/28/21

$1,860

/wk

05/22/21 - 05/28/21

$252

/nt

05/22/21 - 05/28/21

$258

/nt

05/29/21 - 06/04/21

$315

/nt

05/29/21 - 06/04/21

$355

/nt

05/29/21 - 06/04/21

$2,347

/wk

05/29/21 - 06/04/21

$326

/nt

05/29/21 - 06/04/21

$340

/nt

06/05/21 - 07/02/21

$374

/nt

06/05/21 - 07/02/21

$421

/nt

06/05/21 - 07/02/21

$2,709

/wk

06/05/21 - 07/02/21

$2,910

/wk

06/05/21 - 07/02/21

$378

/nt

06/05/21 - 07/02/21

$412

/nt

07/03/21 - 07/09/21

$448

/nt

07/03/21 - 07/09/21

$470

/nt

07/03/21 - 07/09/21

$3,234

/wk

07/03/21 - 07/09/21

$451

/nt

07/03/21 - 07/09/21

$465

/nt

07/10/21 - 08/06/21

$356

/nt

07/10/21 - 08/06/21

$433

/nt

07/10/21 - 08/06/21

$2,597

/wk

07/10/21 - 08/06/21

$2,905

/wk

07/10/21 - 08/06/21

$356

/nt

07/10/21 - 08/06/21

$400

/nt

08/07/21 - 10/22/21

$200

/nt

08/07/21 - 10/22/21

$374

/nt

08/07/21 - 10/22/21

$1,414

/wk

08/07/21 - 10/22/21

$2,392

/wk

08/07/21 - 10/22/21

$5,950

/month

08/07/21 - 10/22/21

$8,189

/month

08/07/21 - 10/22/21

$200

/nt

08/07/21 - 10/22/21

$327

/nt

10/23/21 - 11/19/21

$200

/nt

10/23/21 - 11/19/21

$200

/nt

10/23/21 - 11/19/21

$1,397

/wk

10/23/21 - 11/19/21

$1,398

/wk

10/23/21 - 11/19/21

$200

/nt

11/20/21 - 11/26/21

$200

/nt

11/20/21 - 11/26/21

$202

/nt

11/20/21 - 11/26/21

$1,404

/wk

11/20/21 - 11/26/21

$200

/nt

11/27/21 - 12/17/21

$200

/nt

11/27/21 - 12/17/21

$203

/nt

11/27/21 - 12/17/21

$1,397

/wk

11/27/21 - 12/17/21

$1,407

/wk

11/27/21 - 12/17/21

$200

/nt

12/18/21 - 12/31/21

$200

/nt

12/18/21 - 12/31/21

$207

/nt

12/18/21 - 12/31/21

$1,397

/wk

12/18/21 - 12/31/21

$1,419

/wk

12/18/21 - 12/31/21

$200

/nt

12/18/21 - 12/31/21

$204

/nt

01/01/22 - 03/04/22

$200

/nt

01/01/22 - 03/04/22

$209

/nt

01/01/22 - 03/04/22

$1,397

/wk

01/01/22 - 03/04/22

$1,460

/wk

01/01/22 - 03/04/22

$2,300

/month

01/01/22 - 03/04/22

$2,453

/month

01/01/22 - 03/04/22

$200

/nt

01/01/22 - 03/04/22

$209

/nt